By
for on December 21st, 2022
Russell T. Davies Promises Christmas Specials Will Return to 'Doctor Who'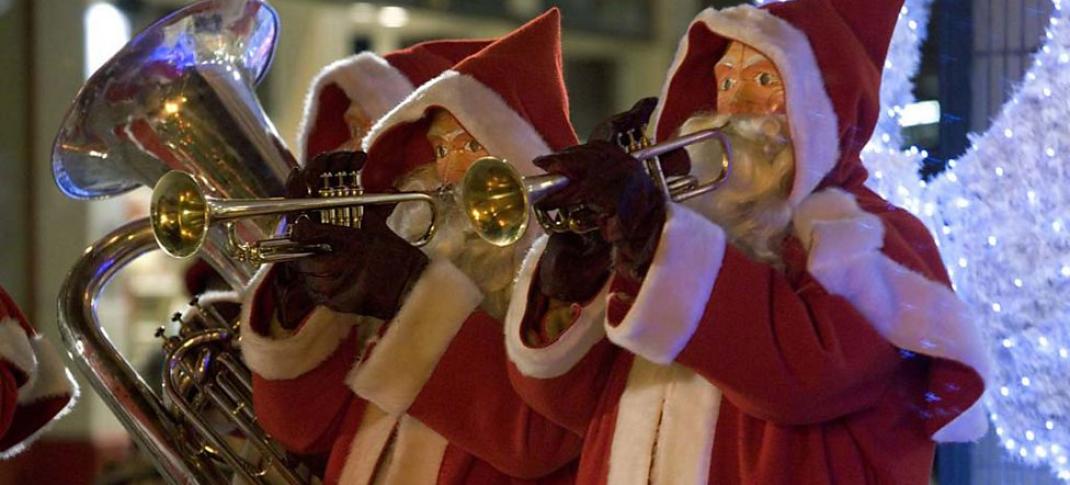 Doctor Who fans have been given a lot of gifts this year. Yes, we had to say farewell to the franchise's first female Doctor Jodie Whittaker. (Sniff!) But we've also had the announcement of a brand new Doctor (Ncuti Gatwa) and a new companion (Millie Gibson), alongside the exciting news that two fan favorites (David Tennant and Catherine Tate) were returning to the series for its elaborate, multi-part 60th-anniversary celebration. The show has shifted broadcast networks in America (Hi, Disney+!), and production has officially started on Season 14, which will air in 2024. 
It's clear that incoming (and former!) showrunner Russell T. Davies has some big plans for his second go-round with the show, and it seems as though he's only just getting started revealing what they all are. 
Speaking to Doctor Who Magazine, the once and future showrunner declared his intention to get the iconic sci-fi franchise back on a consistent yearly airing schedule following its big anniversary celebration next Fall, finally jettisoning the extended gaps we've seen between seasons in recent years. From 2023 on, Davies promises viewers will be able to expect a return to a regular annual TV schedule for the series. Happily, this will also reportedly include the revival of the franchise's annual Christmas special, which we haven't seen since Peter Capaldi's Twelfth Doctor finale "Twice Upon a Time" in 2017.
For whatever reason, it seems that showrunner Chris Chibnall wasn't a fan of the Christmas special tradition and, beginning with Season 11's "Resolution," he essentially transformed the hour into a New Year's installment that felt a lot more like a regular episode that just happened to air on a holiday than something specifically tied to the season in which it was broadcast.
Davies, for his part, has long loved a holiday installment, giving us such classics during his first run as "The Christmas Invasion" and "The Runaway Bride" and establishing the tradition that saw London constantly getting attacked by aliens on Christmas Day. And it sounds like he's more than ready to get in the festive spirit once more, seemingly confirming the existence of at least two new holiday hours, with more to come. 
"For the first time, I'm writing a Christmas Special at Christmas!" Davies told the Doctor Who Magazine. "The 2023 script has been long since signed off. The new one is for end-of-year 2024!"
Davies also confirmed that Season 14 will consist of just eight episodes, a rather significant step down from Chibnall's tenure, which was, in its turn, made up of shorter seasons than during Steven Moffat's time at the show's helm. But Davies seems eager to reassure fans he'll make up for it. 
"OK, that's fewer episodes than the last full season," he admits. "But give us time. We have plans, and that's a promise!" 
Doctor Who will return in November 2023 for a trio of special episodes celebrating the series' 60th anniversary, though we don't have firm airdates for them just yet. Season 14, which will see Gatwa and Gibson officially take over the TARDIS, will premiere at some point in 2024.
---
By
for on December 21st, 2022
More to Love from Telly Visions