By
for on November 21st, 2022
'Doctor Who' Reveals The New Doctor's Companion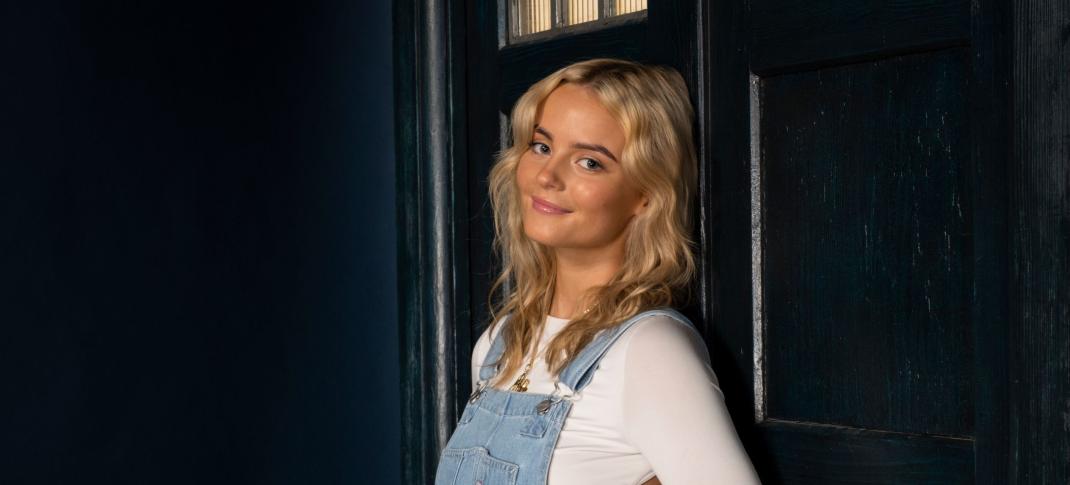 The transitions between Doctor Who's titular characters as they regenerate are often bumpy, even when the circumstances are typical. But there's nothing ordinary about the latest changeover from Jodie Whittaker's 13th Doctor to Ncuti Gatwa, who at this point seems to be destined to be the 15th Doctor. There are many behind-the-scenes changes, from BBC studios to Bad Wolf and the now-majority ownership by Sony Television, plus moving house to Disney+ over here in the states. However, showrunner Russell Davies has thrown in an extra twist, bringing back David Tennant, not to reprise his 10th Doctor but to play "The 14th Doctor" in a series of 60th-anniversary specials.
It's all a bit distracting and didn't do much for Whittaker's exit, which was massively overshadowed by Davies coming in and doing a not-quite-hostile wholesale takeover of the franchise. It's also not done Gatwa much good either, as his casting, which is historic in multiple ways, has been drowned out by Tennant's return, the disruption of the Doctor count (Gatwa was initially billed as the 14th Doctor, now he's being referred to as the 15th) and the multiple anniversary specials.
However, as filming ramps up for the post-anniversary Season 14, some of the focus is returning to the new cast of the series and those destined to become known for their time in the blue box. Initially, Davies revealed Yasmin Finney (Heartstopper) as the new companion, whose name is once again Rose. Viewers initially assumed Finney was meant for both the 60th anniversary and beyond. But with three specials, which Gatwa may not be a significant part of, it seems her time is Tennant-based. The actual companion paired with Gatwa will be Ruby Sunday, played by Millie Gibson (Coronation Street).
Gibson, 18, is officially the youngest companion the show has featured to date. (Before her, Fourth and Fifth Doctor companion Adric, played by 19-year-old Matthew Waterhouse, was the youngest ever.) This is notable for several reasons, but the biggest is that the companion is usually the audience avatar. With a literal teenager as the Doctor's companion, it seems like Davies is hoping to reboot the show for Generation Z, a theory backed by the decision to pull it off of BBC America after more than a decade and put the series on the much younger-skewing Disney+.
Filming for Doctor Who Season 14 is expected to get underway at Bad Wolf Studios in Cardiff in the coming weeks. The debuts of the 15th Doctor and companion Ruby aren't expected until at least early 2024. The announcement came as part of the annual Children In Need charity broadcast, which Doctor Who was heavily involved with during Davies' era. With his return, it looks like the show will return to being a significant participant in that yearly tradition.
Before that, the BBC will celebrate the show's newest milestone as it reaches 60 years since its debut in 1963 with a series of specials. (Please note that's not 60 seasons. Between the show going off the air for nearly 15 years between 1989 and 2005 and the long gaps between recastings, the show is only celebrating 40 seasons on the air, starting with Gatwa's arrival in 2024.)
Unlike the 50th anniversary, a single, feature-length multi-Doctor affair, Davies has opted to mix things up with three specials, airing across multiple dates in 2023. (Speculation is all three will air on consecutive nights starting on the actual Nov. 23, 2023 anniversary date.) The specials will feature the return of Tennant, now the 14th Doctor. Three fan-favorite characters will co-star alongside Tennant: the 10th Doctor's last full-time companion Donna Noble (Catherine Tate), her grandfather Wilfred Mott (Bernard Cribbins in his final on-screen role), and her mother, Sylvia Noble (Jacqueline King). It's unclear if Donna and her family are in all three specials or just one.
Finney's Rose will also be introduced as a companion, though it's unclear if she's in all three specials or just one. Gatwa is expected to appear at the end of the final special when Tennant regenerates.
Doctor Who's 60th-anniversary specials are expected to air in November 2023. Season 14 will premiere in 2024.
---
By
for on November 21st, 2022
More to Love from Telly Visions