By
for on December 19th, 2022
'Doctor Who' Reveals Ncuti Gatwa and Millie Gibson's Looks for Season 14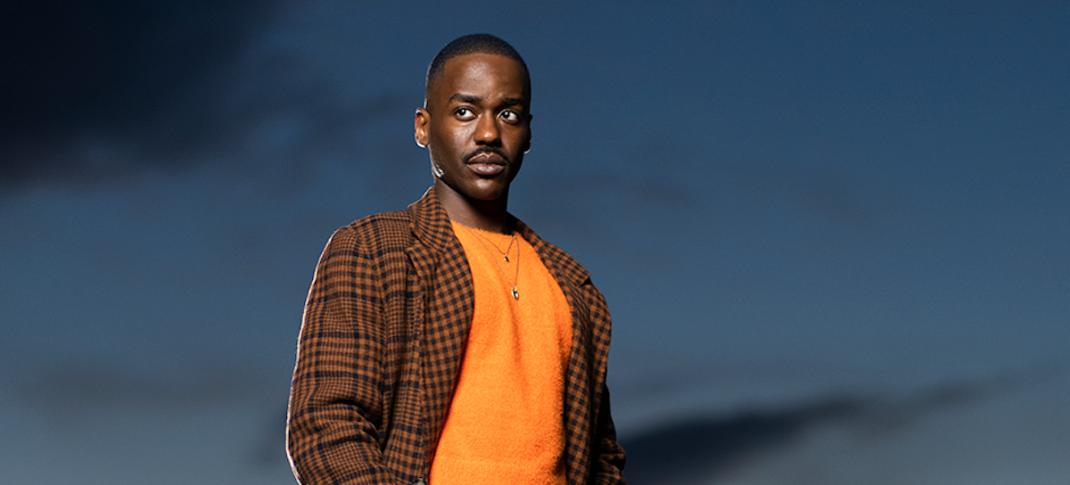 Many Doctor Who fans have spent the past few months breathlessly speculating about what's next for the iconic sci-fi series. And as we look toward its 60th anniversary next year and the massive celebration that's reportedly going to be taking place, there are still a lot of unanswered questions: Why did outgoing Doctor Jodie Whittaker regenerate into former Doctor David Tennant instead of the confirmed next Doctor Ncuti Gatwa? Is Tennant's Doctor some version of the one he played before or an all-new character? What does Catherine Tate's former companion Donna Noble have to do with this? And how does Heartstopper breakout Yasmin Finney fit into any of this? Is she a companion too? And what about Neil Patrick Harris? Is that theory he's bringing back the Toymaker true?
That would all likely be enough to keep the fandom humming for months in and of itself (and, to be fair, it has), but that's not even everything that's happening---there's a whole new era of the show beginning to gear up as well. 
News of future Doctor Gatwa's new companion Millie Gibson was announced as part of this year's annual Children in Need charity event. Filming for Season 14 is officially underway, And while we haven't entirely nailed down whether or not Gatwa's Time Lord will be formally referred to as the Fourteenth or the Fifteenth incarnation of the character, there's nothing to stop us from wildly speculating about what his debut will be like when Season 14 officially arrives in 2024. And the folks at the BBC are nothing if not helpful, officially dropping a pair of new images (alongside an adorably heartfelt behind-the-scenes clip) that give us our first proper look at their costumes.
Gatwa's Doctor sports a long brown checked coat and slacks with an orange sweater underneath, brown boots, and a pair of necklaces, whose charms I cannot make out but which I am sure the legion of Doctor Who cosplayers in the fandom are actively sourcing as I type. 
The richer Earth tones are a departure from the more colorful palette and rainbow accents generally favored by Whittaker's Thirteenth Doctor, but let's not beat around the bush: Gatwa looks great in a way that feels entirely fresh and unexpected. As for Gibson, her Millie continues to serve big Rose Tyler meets Amy Pond energy, sporting a denim jacket with a shearling collar, a white top, and blue shorts. 
"Millie just is the companion," Gatwa said in a statement when Gibson's casting was announced. "She is full of talent, strength; she has a cheeky sparkle in her eye and is sharp as a razor. From the moment she walked into the room, she captured all of our attention with her effervescence and then solidified that attention with the sheer torque of her talent"
His obvious affection for his new onscreen partner can be seen in the (extremely adorable) behind-the-scenes clip of the pair, which sees them introduce their official outfits in what feels like an impromptu fashion show.
No matter what happens during the anniversary episodes next year, most of us expect Tennant to regenerate into Gatwa in the final installment. As a result, one has to assume that whatever Season 14's first episode ultimately looks like, it'll be a soft reboot, giving the new series and cast a chance for something like a fresh start. 
Doctor Who will return in November 2023 for a trio of special episodes celebrating the series' 60th anniversary, though we don't have firm airdates for them just yet. Season 14, which will see Gatwa and Gibson officially take over the TARDIS, will presumably air at some point in 2024.
---
By
for on December 19th, 2022
More to Love from Telly Visions