By
for on August 25th, 2017
Rufus Sewell to Return for 'Victoria' Season 2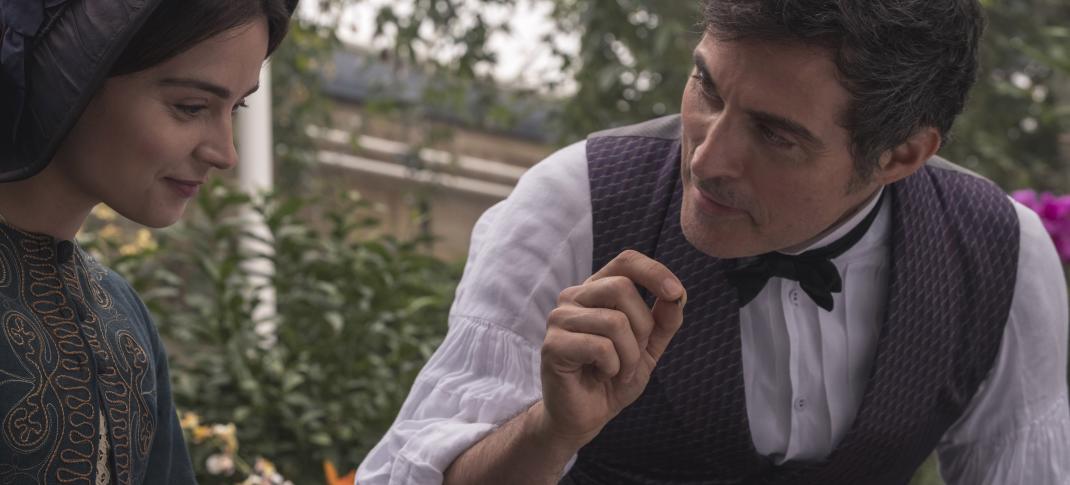 In what is potentially the best news ever for fans of the popular period drama Victoria, a familiar face will be rejoining star Jenna Coleman this season. Rufus Sewell, who played the generally swoon-worthy Lord Melbourne will be back for Season 2.
Yes, dreams can come true, y'all.
Sewell played Lord M for the first five episodes of Victoria's first season, and the doomed, largely historically inaccurate romance between the queen and her first Prime Minister was a pretty major plot point. (Seriously, these two were about five minutes from becoming a Bronte novel.)
But, in the end, history must win out, so most of us probably didn't expect to see much of Lord M in Season 2. Melbourne stepped down as Prime Minister in 1841, after all, so it didn't seem there was that much left for him to do. (Season 1 of Victoria covered through November of 1841.) And he was given a fairly good exit, bidding an emotional goodbye to the queen following Victoria's wedding to Albert. His departure at that particular moment made a lot of sense. (Even if it broke a lot of hearts – including mine – in the process.)
But apparently Lord M's exit is not that permanent, after all. 
Victoria creator Daisy Goodwin announced Sewell's surprising return during a Season 2 screening in London. According to the Radio Times report, Goodwin promised that Melbourne would reappear in the season's second episode, and hinted that he might show up beyond that.
At the same event, executive producer Damien Timmer apparently promised "quite a lot of drama" in Melbourne's return, as Victoria turns to her former Prime Minister for guidance during a moment of political crisis, despite the objections of Albert and her current PM, Sir Robert Peele. As with many interactions between Victoria and Melbourne, it doesn't seem as though there's much in the way of a historical antecedent for this moment, whatever it is. So, pretty much anything seems possible, in the abstract. (I know, I know, the two probably won't end up cosplaying their favorite doomed historical romance together again like last season. But I can hope.)
Masterpiece even released a couple of new images of Sewell from Season 2. So we have proof that this is all actually happening, and not just a happy fever dream we're all experiencing together somehow. 
Calling all #Vicbourne fans: Rufus Sewell (@FredrikSewell) will return as Lord M in #VictoriaPBS, Season 2… here's a first look! pic.twitter.com/WMrc3T820e

— Masterpiece PBS (@masterpiecepbs) August 24, 2017
While it's (dreadfully) exciting to see Sewell on Victoria once more, you kind of have to wonder how long Lord M will actually be able to stick around. After stepping down as Prime Minister, the real Lord Melbourne did return to Brocket Hall, where he kept up a correspondence with the queen…for a time. Following her marriage to Albert, Victoria had less need of her former advisor and their relationship drifted apart. (Some say the loss of the queen's friendship contributed to Melbourne's declining health toward the end of his life but we should definitely not think about that because I will get very upset.)
The real Lord M passed away in 1848. As far as we know, Season 2 of Victoria will only cover "some portion" of the queen's reign in the 1840s. The first season only covered three years of her life, so it seems to be a fairly safe guess that this one will stick to a fairly similar timeline. Or, at least, here's hoping.  Because that's just a little too much actual history for me to emotionally handle this season. Just saying.
Are you looking forward to more Rufus Sewell in Victoria Season 2? What do you think the most likely storyline for Lord M is at this point? Let's discuss.
---
By
for on August 25th, 2017
More to Love from Telly Visions