By
for on May 19th, 2023
Jilly Cooper's 'Rivals' Adaptation Cast is Unrivaled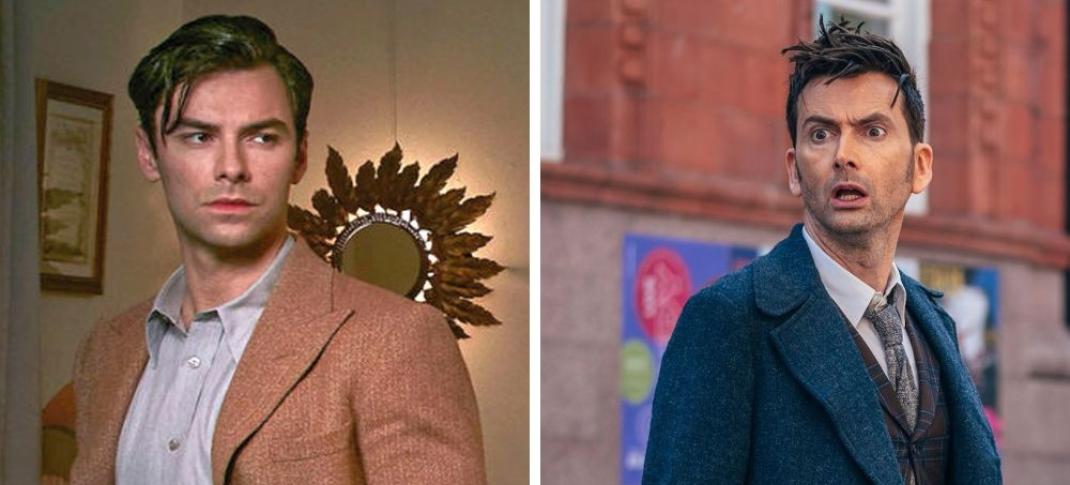 In what may be the biggest sign the Bridgerton effect is changing the types of shows made for streaming, Disney+'s UK arm plunked down for a high-end adaptation of Jilly Cooper's best-selling 1988 novel Rivals, the second in her Rutshire Chronicles series. Spanning ten books published between 1986 and 2016, the story of the rivalry between two aristocratic family scions, Olympian-turned-politician Rupert Campbell-Black and television executive Tony Baddingham set in the 1980s era of the English upper class in the fictional county of Rutshire. As to what they get up to, Cooper's nickname, "Queen of the Bonkbuster," should answer most questions.
The series was initially commissioned back in August 2022 by Disney for its UK version of the streamer; despite the U.S. version now having age verification, it will almost certainly stream on Hulu in America. In March 2023, Deadline revealed that David Tennant (Doctor Who) and Aidan Turner (Poldark) had joined the cast. Tennant will play Baddingham, while Turner will play TV presenter Declan O'Hara, who Baddingham woos to his network, Corinium, from the BBC. Alex Hassell (The Miniaturist) will play Baddingham rival Rupert Campbell-Black, while Danny Dyer (Heat) takes on Freddie Jones, a self-made millionaire pushing his way into the upper ranks.
However, that wasn't enough star power for the eight-part series, which has now added Annabel Scholey (The Salisbury Poisonings) as ruthless journalist Beattie Johnson, Maggie Steed (Ten Percent) as chair of Independent Broadcasters Association Lady Gosling, and David Calder (Time) as her right-hand man, Fergus. Antony Byrne (Outlander) plays Ginger Baines, Tony's enforcer; Denise Black (The Irregulars), his secretary Joyce; Bryony Hannah (Call The Midwife) is TV researcher Deirdre Kilpatrick, while Olivia Poulet (The Thick of It) and Brendan Patricks (Downton Abbey) play the Hampshires, neighbors of Baddingham and Cambell-Black.
But wait, that's not all! Other co-stars joining the slate include Gary Lamont (I Hate Suzie) as TV controller Charles Fairburn, Hubert Burton (Living) as Rupert's personal aide, Gerald Middleton, and Gabriel Tierney (Enola Holmes) is aspiring playwright Patrick O'Hara. Lara Peake (Mood) plays PA Daysee Butler, Milo Callaghan (The Spanish Princess) is producer Seb Burrows, and Louis Landau (The Serpent Queen) plays Tony's teenage son Archie.
Here's the series logline:
Set in affluent 1980s England where two powerful men and neighbors – Olympian turned politician Rupert Campbell-Black and television exec Tony Baddingham – have a longstanding rivalry that finally comes to a head. As tensions rise and rivalries deepen, there are spilled secrets, forged alliances, and snatched liaisons that draw wives, lovers, colleagues, friends, and families into their battle.
These additions join the already announced cast (yes, I know) of Nafessa Williams (Twin Peaks), Bella Maclean (Sex Education), Katherine Parkinson (The IT Crowd), Victoria Smurfit (Bloodlands), Claire Rushbrook (Sherwood), Oliver Chris (The Crown), Lisa McGrillis (Deadwater Fell), Emily Atack (Dad's Army), Rufus Jones (Four Lives), Luke Pasqualino (Shadow & Bone) and Catriona Chandler (Pistol).
The series is written by Dominic Treadwell-Collins (A Very English Scandal) and Laura Wade (The Riot Club). It's also worth it to note Disney+ hired a full writer's room for the series to assist Treadwell-Collins and Wade, despite that not being the British practice. The lead director is Elliot Hegarty (Ted Lasso), with Dee Koppang O'Leary (The Crown) and Alexandra Brodski (Somewhere Boy) taking oin helming duties as well. The drama is being produced by Happy Prince, which is part of ITV Studios, with Treadwell-Collins, Wade, and Hegarty listed as executive producers along with author Jilly Cooper, Alexander Lamb, Felicity Blunt, and Lee Mason for Disney+.
Filming is currently underway in the U.K. Rivals is expected to debut on Disney+ in the U.K. and Hulu in the U.S. in 2024.
---
By
for on May 19th, 2023
More to Love from Telly Visions