By
for on November 19th, 2022
High-Stakes Family Drama 'Riches' to Premiere on Prime Video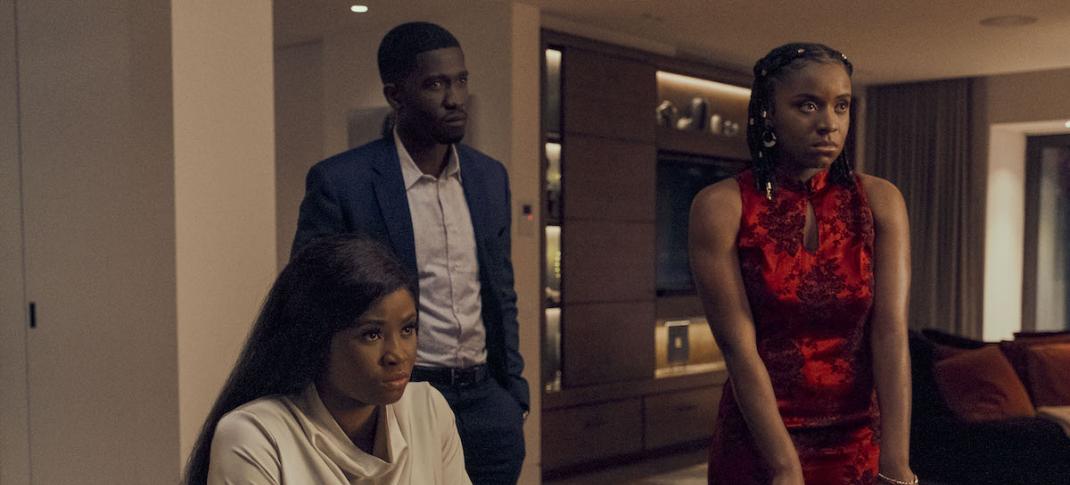 HBO's Succession is a blueprint for how to put together a traditional prestige drama: A Shakespearean family tragedy that focuses on betrayal and backstabbing, featuring A-list actors, generally unlikable characters (99% of whom are white), and a story set in the rarefied world of America's uber-elite, people who are so wealthy that no one even blinked when the show didn't bother to reference the COVID-19 pandemic during its most recent season because, at a certain income level, worldwide disasters cease to affect them.
Prime Video's upcoming drama The Riches has drawn many comparisons to HBO's award-winning drama; after all, its premise is pretty similar: A wealthy family patriarch experiences a medical emergency, and his children battle for control of the family's legendary cosmetics empire. But there's one key distinction: the privileged, mega-rich family at its center is Black.
This twist is fascinating on multiple levels, not the least of which is that we rarely see a story like this told from this particular perspective. (Or, to be frank, one that centers this many characters of color.) If the trailer is anything to go by, Riches will feature competing factions of beautiful people misbehaving, but it will also spotlight their unique experiences of navigating upper-class British life as a Black family. 
Series creator Abby Ajayi (How to Get Away with Murder) called the drama a "love letter to Black London," adding that it has been "thrilling to create the Richards family and celebrate their opulence, ambition and immigrant grit."
The series logline describes it as follows. 
Riches follows the exploits of the stylish, privileged, super-successful Richards family. When Stephen Richards passes suddenly, the family's world comes crashing down. As his business hangs in the balance, his different sets of children are about to collide as they vie for control.
Hugh Quarshie (Absentia) stars as Richards family patriarch Stephen, alongside Sarah Niles (Ted Lasso) as his second wife, Claudia. Adeyinka Akinrinade (A Discovery of Witches), Ola Orebiyi (Cherry), and Nneka Okoye (Halo) play the pair's three adult children: Alesha, Gus, and Wanda. Emmanuel Imani (COBRA) and Deborah Ayorind (Them) play Stephen's estranged son and daughter from his first marriage.
Supporting cast members include Brendan Coyle (Downton Abbey) as Stephen's trusted advisor Gideon and Hermione Norris (Cold Feet) as the Richards family patriarch's longstanding personal assistant Maureen Dawson. 
All six episodes of Riches will arrive on Prime Video on Friday, December 2. 
---
By
for on November 19th, 2022