By
for on May 2nd, 2022
Regency-Set Film 'Mr. Malcolm's List' To Debut in Theaters This July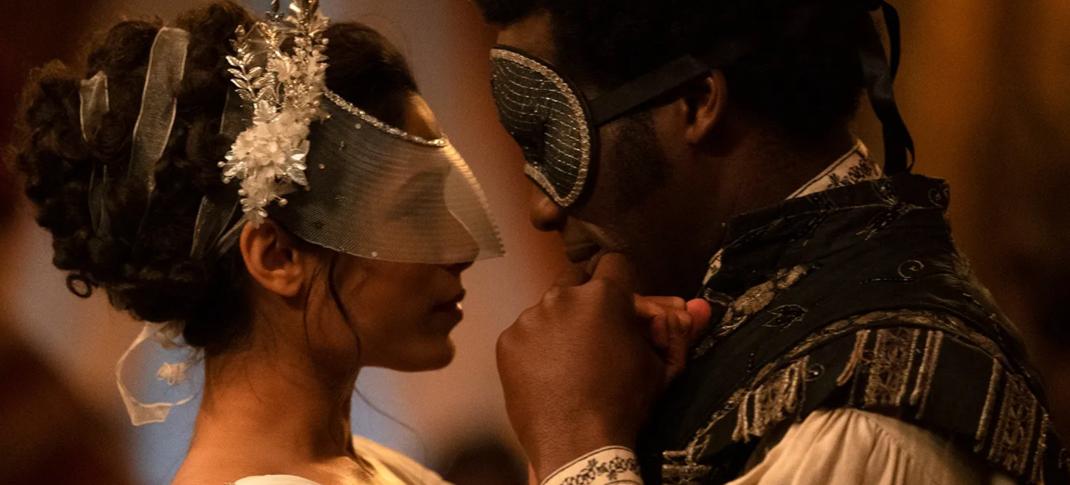 After over a decade of development, the regency romantic comedy Mr. Malcolm's List is finally heading for a big-screen release. Based on the novel of the same name by Suzanne Allain, the 1800s-era story revolves around the titular character, a too-picky suitor in search of a wife, who discovers no actual human woman meets the requirements of his "list." While he puzzles over this strange phenomenon, one of his jilted could-have-beens, Julia Thistlewaite, invites her BFF, Selina Dalton, to London as part of a plot to give him his comeuppance and exact revenge.
It's been a long road to the big screen for Mr. Malcolm's List. Screenwriter Allain self-published the title as a novel in 2009 and then adapted it into a film script. The script floated around Hollywood long enough that in 2015, The Black List picked it as one of the year's best-unproduced scripts, with a podcast episode dedicated to a full reading. It caught the attention of director Emma Holly Jones. She brought independent producers aboard with the idea to make a color-conscious film, using a diverse cast to reclaim historical narratives. 
Unfortunately, they couldn't get a feature film financed, so instead, they produced a short film version in 2018, starring Gemma Chan (Humans) as Julia, Freida Pinto (Slumdog Millionaire) as Selina Ṣọpẹ́ Dìrísù (Gangs of London) as Mr. Malcolm, and Oliver Jackson-Cohen (Dracula) as Malcolm's friend, Lord Cassidy. The film was released as an online-only feature on Feb. 14, 2019. The success of the short film caught the attention of Berkley Press, which republished the novel in 2020 and secured financing for a feature-length movie distributed by independent studio Bleecker Street.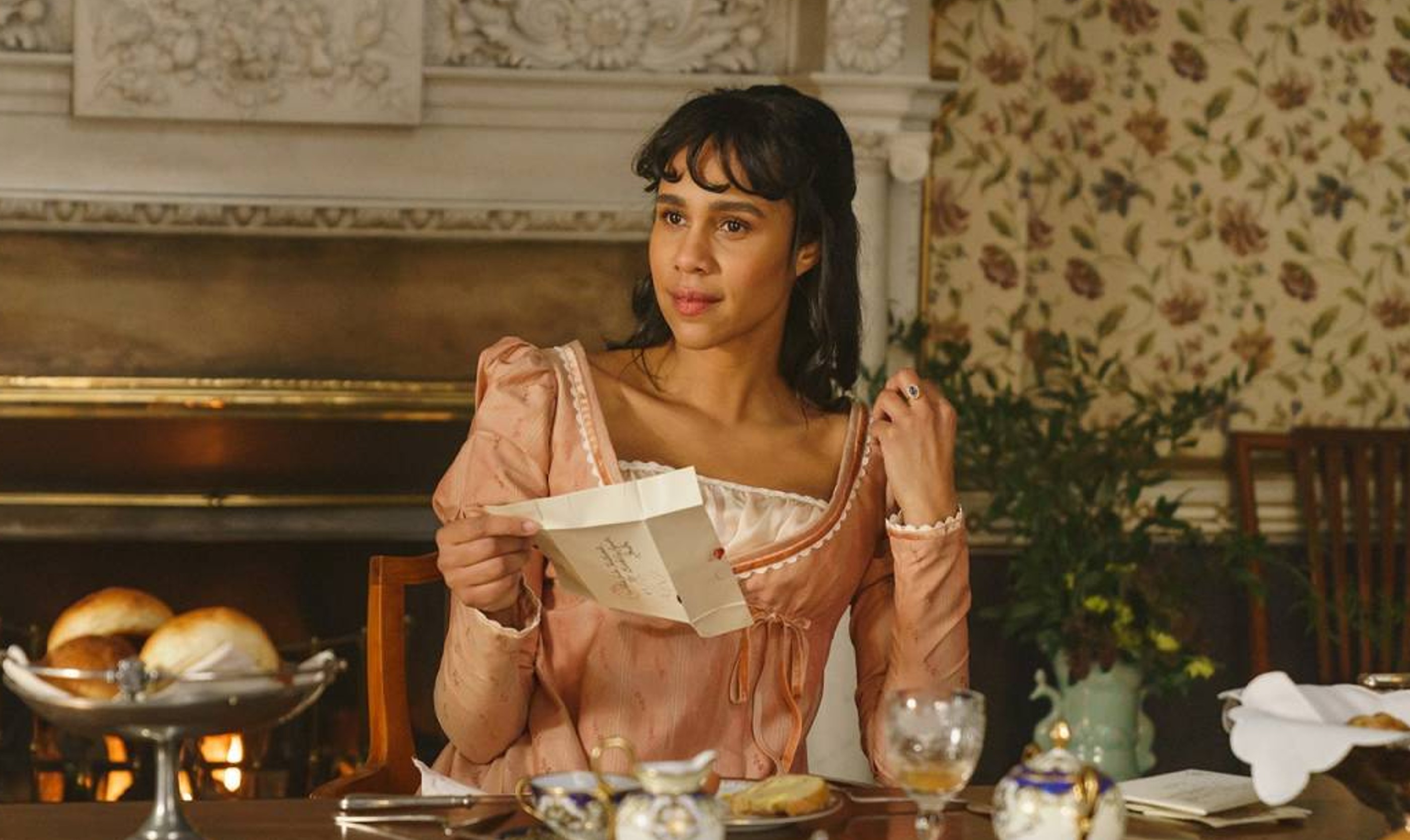 Here's the synopsis of the novel from Allain's website:
The Honorable Jeremy Malcolm is searching for a wife, but not just any wife. He's determined to elude the fortune hunters and find a near-perfect woman, one who will meet the qualifications on his well-crafted list. But after years of searching, he's beginning to despair of finding this paragon. And then Selina Dalton arrives in town. Selina, a vicar's daughter of limited means and a stranger to high society, is thrilled when her friend Julia invites her to London.  Until she learns it's part of a plot to exact revenge on Mr. Malcolm. Selina is reluctant to participate in Julia's scheme, especially after meeting the irresistible Mr. Malcolm, who seems very different from the arrogant scoundrel of Julia's description. But when Mr. Malcolm begins judging Selina against his unattainable standards, Selina decides that she has qualifications of her own.
Originally the plan was for all four stars to return, but though Pinto, Dìrísù, and Jackson-Cohen reprise their roles from the short, due to scheduling conflicts, Chan was recast, first with Constance Wu (Crazy Rich Asians) and then Zawe Ashton (Wanderlust). Sam Heughan (Outlander) was also cast initially as Selina's alternate suitor, Captain Henry Ossory. However, filming delays meant he also had to drop out and was replaced by Theo James (The Time Traveler's Wife). Ashley Park (Emily In Paris), Divian Ladwa (The Personal History of David Copperfield), and Sianad Gregory (Holby City) round out the cast.
Mr. Malcolm's List will arrive in theaters on Friday, July 1, 2022. 
---
By
for on May 2nd, 2022