By
for on January 8th, 2012
Preview Sherlock's "The Hounds of Baskerville" with Being Human's Russell Tovey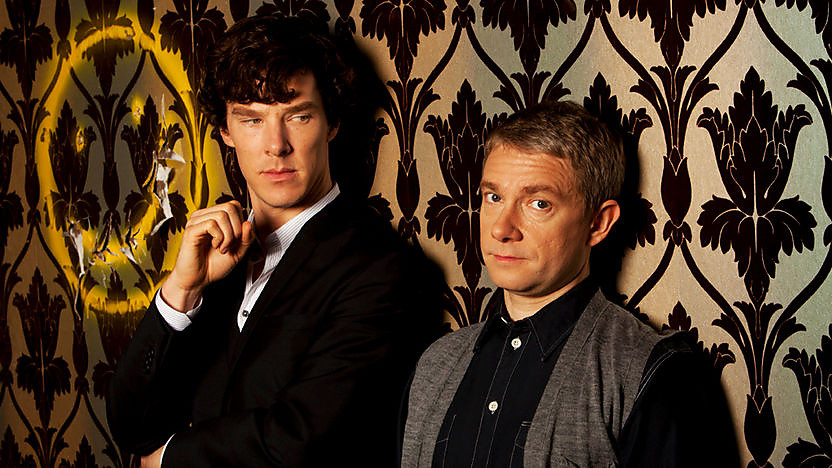 The second episode of
Sherlock
Series 2 is airing in the UK this evening (
lucky!)
, but we can still get a small Holmes fix in America to help tide us over until May.
"The Hounds of Baskerville" is written by Sherlock co-creator Mark Gatiss and features a guest appearance from popular Being Human star Russell Tovey.  Based on what is arguably Sir Arthur Conan Doyle's most well-recognized story, "The Hound of the Baskervilles," this  episode is sure to dial the creepy, psychological horror factor up to eleven.
Click through for a look at the BBC's promotional trailer, as well as a sneak peek scene from the episode. It's not spoilery at all – though it does confirm that Sherlock is capable of sitting and having a pint like a normal person – so it's safe for those of you who don't want to know any significant plot details before you see it for yourselves.  Sherlock will return to America as part of the new season of Masterpiece Mystery starting May 6.
Source:  Sherlockology and BBC Press Office
---
By
for on January 8th, 2012
More to Love from Telly Visions