By
for on June 13th, 2022
'Peaky Blinders' Movies and Spinoffs Are In The Works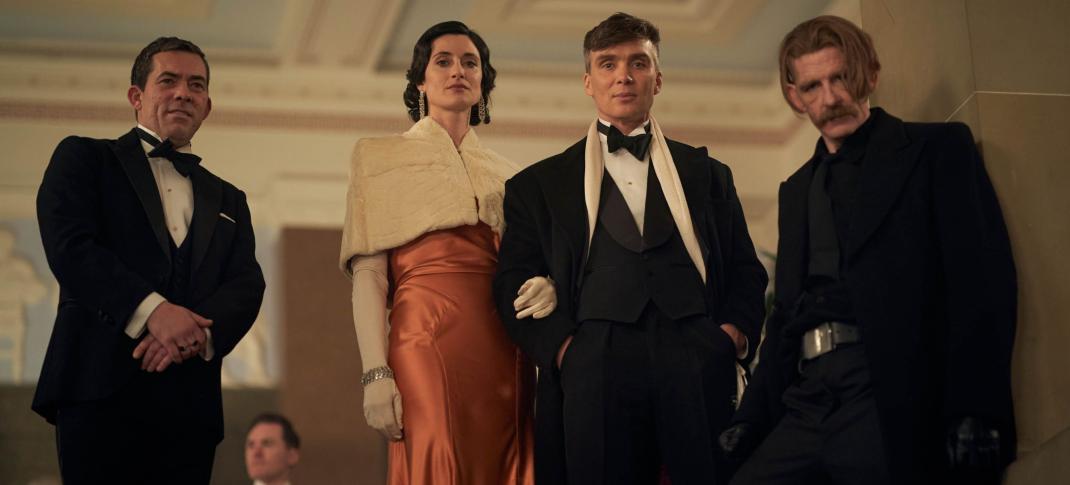 Long before Peaky Blinders Season 6 debuted in the U.K., series creator Steven Knight was already talking about a follow-up movie. The series, which Knight once claimed he wanted to cover the entire interwar period, ended in 1934 at the end of the final season, leaving half a decade still to cover. "Six seasons and a movie" is a fundamental goal for many series nowadays (Hello Downton Abbey!), and Knight's talk of a big-screen follow-up seemed to fit that mold. (It's also a lot easier to get a cast that size back for six weeks of filming instead of three months or more to do a TV season.)
Initially planned for seven seasons but reduced by one due to the shutdowns and lockdowns, Knight has a season's worth of story for a feature film. Talking to Entertainment Weekly back in February 2022, Knight called the TV series' final season "the end of the beginning" and said a movie would also queue up new stories. "We're going to end the series as it is at the moment, but we're going to do the movie, which we'll shoot in 18 months, maybe a little bit longer," Knight said.
The delay in kicking off a movie is most likely figuring in potential COVID shutdowns this winter and banking on booking the cast for late spring/early summer next year. But it also gives the cast a chance to walk away and do some other projects. (Knight is currently working on the upcoming Great Expectations, for example.) It's the same move Downton made after going off the air, giving the actors time away, so when they all came back together, it was more appreciated than if it had been directly after the show wrapped.
Speaking to Deadline recently, star Cillian Murphy, who had played the leading role of Tommy Shelby for an entire decade now, admitted he doesn't know much about the plans for a film or where his character goes from the series finale. "I really have no idea. Steve always surprises. Whenever you read a script from him, it is never how you expected or what you thought might happen," he added. "It's always, in fact, completely the opposite. He manages to kind of subvert that gangster narrative very well, I think. I don't know, I really, really don't know. I haven't read any film script or anything like that."
But Murphy likes giving it space before putting his Tommy clothes back on:
I'd be as excited as anybody to read a script. But I think it's good for everyone to have a little break. That's always a healthy thing and then we can regroup. Steve is an insanely busy and in-demand writer, but I know that he loves writing Peaky above all, I'm sure he's told you the same. He adores it. So I think when the time comes, if there's more story to be told, I'll be there.
However, a movie is only the beginning. Knight has other plans to follow. "According to how the film structure falls into place, we'll set in motion some spin-offs that will be part of the same universe," Knight told EW. Considering how popular Peaky Blinders ended up ⁠— a slow burn over nearly a decade ⁠— the BBC will almost certainly be interested in doing more shows set in the same world. If Netflix agrees to board the projects and creates another ratings bump after the show hits the popular streaming service in America, so much the better.
All six seasons of Peaky Blinders are streaming on Netflix.
---
By
for on June 13th, 2022