By
for on September 13th, 2023
BritBox & ITV Promise a Scottish Thrillride in 'Payback'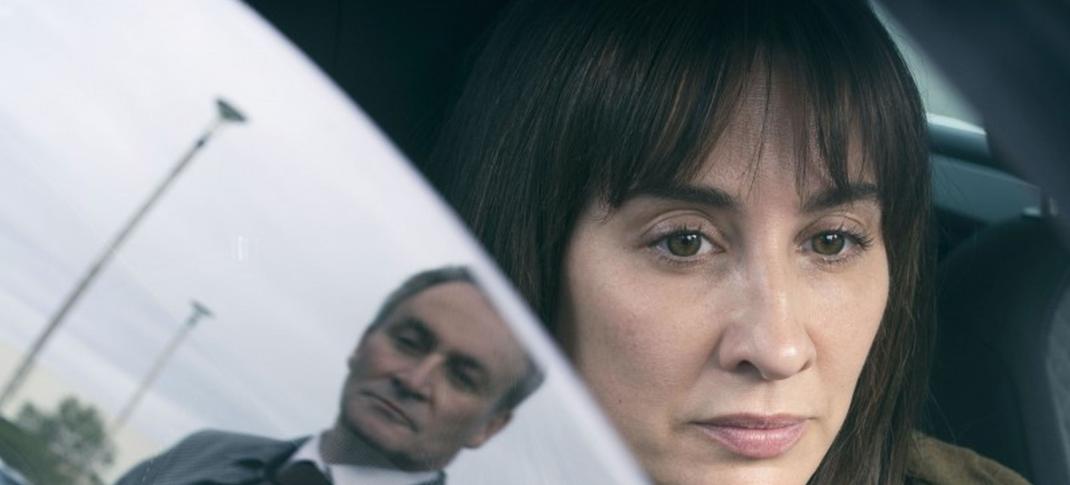 Since hitting it big with Line of Duty, Jed Mercurio's production outfit HTM has become one of the leading propulsive thriller action series producers. From Bodyguard to Bloodlands and more traditional police procedural series like D.I. Ray, these shows have been immediate audience favorites wherever they end up on American streaming. The latest entry, the Scottish-set Payback, heading for BritBox on American shores and ITVX in the U.K., does not look like it will be an exception. Starring Morven Christie (Grantchester) and Peter Mullan (Liaison), the first trailer suggests this series will be another home run.
Payback was initially announced as going into production in September 2022, with Christie and Mullan attached from the outset. Unlike some of Mercurio's other projects, This is not written or produced by fellow Line of Duty alums but by screenwriter Debbie O'Malley, best known in the states as one of the regular writers on the All Creatures Great & Small reboot. The series, a co-production between ITV and BritBox International, would be the second Mercutio-produced thriller to land on the streaming service after the Irish-centered Bloodlands.
Christie's character, billed as an "ordinary wife and mother," was promised by the series logline to be heading "through the loopholes and increasingly grey areas of fiscal malpractice, into the murky world of organized crime, Payback poses the disconcerting question: just how far might any of us go, if we thought we could get away with it?" Check out the first trailer to see how the show answers that question.
Here's the series synopsis:
A compelling character-led series, Payback follows Lexie Noble, played by as she becomes entangled in a perilous police operation to topple a notorious crime lord, Cal Morris. With an idyllic family lifestyle in the suburbs of Edinburgh, Lexie is unaware her husband, Jared, has been laundering Cal Morris' illegal earnings on a vast scale. Jared's every move is being monitored by financial investigators DC Jibran Khan and DCI Adam Guthrie, who are determined to use the Noble family to bring Cal Morris to justice. A partner in Jared's business, Lexie is forced into working for Cal at the same time as the police net inexorably tightens. Soon, Lexie finds herself walking a treacherous tightrope between Cal and the police in which her safety, and even her life, are in grave danger.
Christie stars as Lexie Noble and Mullan as Cal Morris. The two are joined by co-stars Prasanna Puwanarajah (The Crown) and Derek Riddell (Happy Valley) as DC Jibran Khan and DCI Adam Guthrie, respectively. The rest of the cast is rounded out by Steven Mackintosh (The Confessions of Frannie Langton), Steven Miller (Traces), Grace Chilton (World on Fire), Rori Hawthorn (Guilt), Rebecca Benson (The White Princess), Lindsey Campbell (Endeavour), Martin Bell (His Dark Materials), and Jessica Hardwick (The Lost King).
Writer Debbie O'Malley penned all six episodes of the series, with directors Andrew Cumming (River City) and Jennie Darnell (Trigger Point) splitting helming duties equally. O'Malley and Mercurio are listed as executive producers, along with Madonna Baptiste and Jimmy Mulville.
Payback does not yet have a release date but is expected out, at least in the U.K., before the end of 2023.
---
By
for on September 13th, 2023
More to Love from Telly Visions