By
for on December 24th, 2021
Pandemic Nursing Home Drama 'Help' Arrives on Acorn TV in January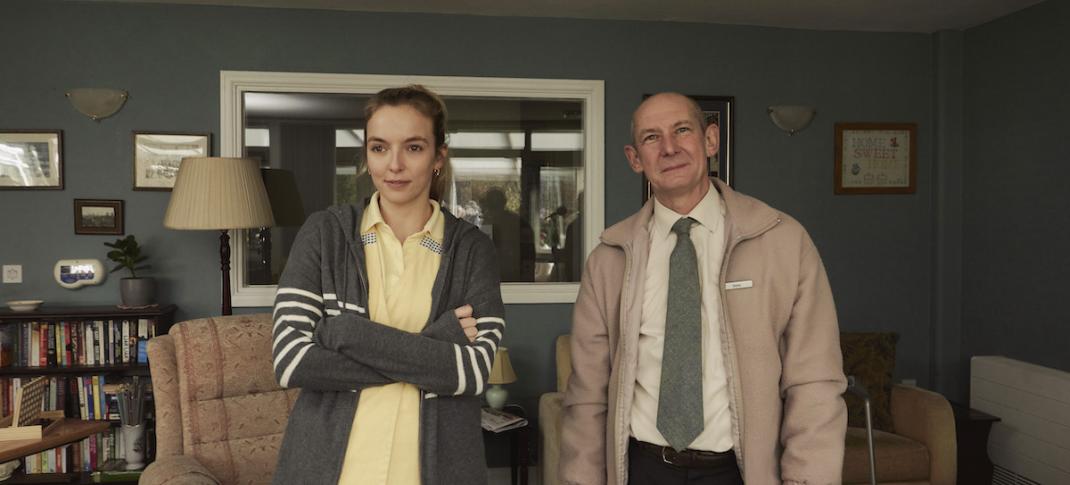 As we emotionally prepare ourselves to enter the third year of the coronavirus pandemic, maybe we shouldn't be surprised that the virus is now infiltrating our pop culture in more concrete ways than simply causing the shows we love to arrive on our screens months after they were originally scheduled to do so.
Some series have chosen to essentially ignore the pandemic entirely. (The most recent season of Succession, for example, never mentioned COVID, essentially assuming that their billionaire leading characters are so rich that even a global disease outbreak wouldn't touch the Roy clan.) Other shows have mentioned the pandemic in passing, but in a weird collective past tense kind of way, like it's something that's firmly behind us all. (Looking at you, And Just Like That.) Still others, like medical drama Grey's Anatomy, attempted to integrate the event into their storytelling in an organic way, with predictably mixed results. 
Then, there's the real-life drama angle. Given the immediacy of, well, everything, these have been in relatively short supply thus far. (Probably not a bad thing, to be honest.) But Kenneth Branagh is set to play Prime Minister Boris Johnson in an upcoming dramatization of the U.K.'s COVID response. And Help, the critically acclaimed TV movie that tackles the dire and heartbreaking struggles of nursing home caregivers in the early days of the outbreak, aired on Channel 4 earlier this Fall and is set to stream on Acorn TV next month.
The film, which the Guardian called "devastating," stars Emmy winner Jodie Comer (Killing Eve) and Stephen Graham (Line of Duty) and follows the story of Sarah, a newbie nurse who strikes up a sweet, caring relationship with early-onset Alzheimer's patient Tony. But the arrival of a mysterious virus puts her and her colleagues in an impossible situation, ill equipped, badly led, and forced to fight tooth and nail to try and save their patients.
The official synopsis describes the film as follows. 
Sarah (Comer) has few qualifications and prospects in life, but she finds confidence, unexpectedly, working as a care assistant in a nursing home. She has a special talent for looking after the residents; in particular Tony (Graham), who is only 47, but has early onset dementia which causes him moments of confusion and aggression that the other members of staff find hard to handle. They begin to build a real bond, but everything Sarah has gained is thrown into doubt with the arrival of the Coronavirus pandemic. Sarah and her colleagues have to fight tooth and nail, ill equipped, and badly lead by an overwhelmed manager (Ian Hart, The Terror, The Last Kingdom) to try to protect the residents. Confronted with the grim and imminent reality of losing Tony, Sarah may have to go to extreme measures to save her friend.

"Help was written in extreme anger about the state of care – not just in the U.K. but around the world – and the lack of priority it was given around the world," the film's writer, Jack Thorne, said in a statement. "Too many disabled people died in the pandemic because their needs weren't prioritized. It was also written as a love song, to the care industry, my mom was a carer and I saw firsthand the beautiful effort she put in to looking after her clients and residents. An underpaid job, that is vital in our times, and those that kept going into those homes, despite the risk to themselves, and despite the poor pay, are our true heroes." 
Help will premiere on January 31 on Acorn TV.
---
By
for on December 24th, 2021