By
for on January 30th, 2020
'The Pale Horse' with Rufus Sewell Comes to Amazon Prime in March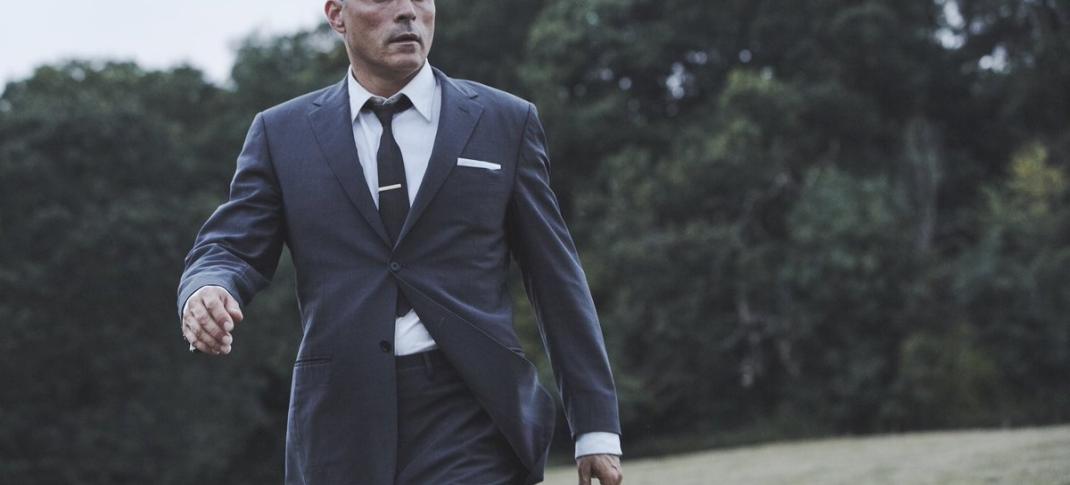 The latest in the BBC's series of new adaptation of classic Agatha Christie stories is coming to America this spring! 
Over the past few years, the corporation has been producing a series of remakes of Christie's 80+ stories, featuring all-star casts and largely focusing on the stories which dont' happen to feature any of her iconic detective characters. Productions like And Then There Were None, Ordeal By Innocence, and The Witness for the Prosecution are all more ensemble-based stoiries and, as such, may be less familiar to casual readers and viewers. (Let's face it, even if you don't like mysteries that much - ahem, me - you've seen some take on Hercule Poirot, even if it was only in Murder on the Orient Express.) 
The Pale Horse is another detectiveless mystery, one which follows the story of a man named Mark Easterbrook, who's searching for answers regarding a woman who died with a list of names hidden in her shoe. 
Also, there are witches. Maybe. 
The two-part series will officially come to America this March, premiering on Amazon Prime beginning March 13.
"The Pale Horse follows Mark Easterbrook, who, after a mysterious list of names is found in the shoe of a dead woman, begins an investigation into how and why his name came to be there. He is drawn to The Pale Horse, the home of a trio of rumoured witches in the tiny village of Much Deeping.

Word has it that the witches can do away with wealthy relatives using the dark arts alone, but as the bodies mount up Mark is certain there has to be a rational explanation. And who could possibly want him dead?"
This is a Christie story that's as much a supernatural thriller as it is a detective mystery, and perhaps that's why it's one of Christie's least adapted tales. This will only be the third version of it we'll see onscreen - and one of the other two is a version that simply stole the bones of the story and refashioned them into a Miss Marple episode. 
Which is perhaps why the BBC is going all out with this on, stacking it with a veritable murderer's row of talent, led by the always dreamy Rufus Sewell, star of such hits varied programs as Victoria, The Man in the High Castle, Zen and The Pillars of the Earth. He's joined by Skins alum Kaya Scodelario, Gotham's Sean Pertwee, Jonathan Strange and Mr. Norrell's Bertie Carvel, Black Mirror's Georgina Campbell and Harlots' Sheila Atim.
The Amazon trailer is pretty straightforward in terms of story, highlighting who everyone is and what's happening around them. Sewell plays Easterbrook, desperate to clear his name and Scodelario is Mark's girlfriend Hermia. Pertwee is Detective Inspector Lejeune, while Carvel is a particularly notable witness named Zachariah. 
For all you completionists out there, the BBC version of the series trailer features additional footage and a slightly different framing. (I suspect that Amazon may be aiming its clip at those who are less famliar with the bones of Christie's story, but either way, it's more Rufus Sewell for me, so I'm happy.) 
Thoughts on the trailer? Are you planning to give The Pale Horse a try when it comes to America in a couple of months? Let's discuss in the comments. 
---
By
for on January 30th, 2020
More to Love from Telly Visions