By
for on April 11th, 2022
'The Outlaws' Season 2 Has Already Been Filmed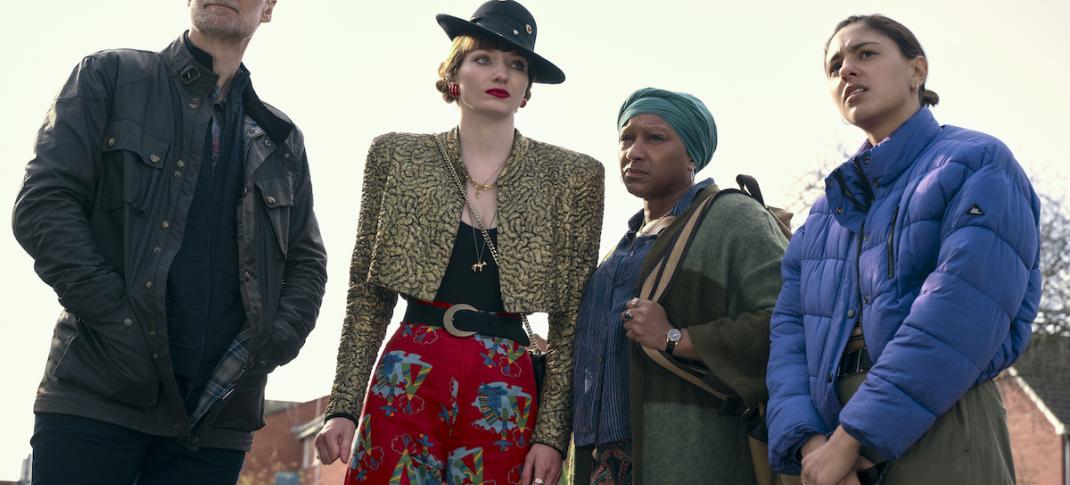 Prime Video's latest comedy The Outlaws is one part crime caper and one part heartwarming found family romp. The six-part series follows the story of seven strangers assigned to work together in the same Bristol community payback group as part of their sentencing for the various petty crimes they've each committed. But while they're paying their debts to society, they end up becoming something much more like friends, especially after they accidentally become entangled with the local drug cartel. 
Thankfully, everything turns out alright by the end of the season, as everyone manages to stay both alive and out of jail. But since the group still has quite a few community service hours left to fufill when the final credits roll, the question that immediately springs to mind is: will The Outlaws get a second season?
Happily, as it turns out, the answer is yes. And not only is there going to be a Season 2, but thanks to the COVID-19 pandemic, it's already been filmed!
In one of the rare stories of the pandemic-related production shutdowns actually impacting a series somewhat positively, star and co-creator Steven Merchant apparently used the lockdown (which began just ten days after filming initially started) to write a second season of the show. And when filming resumed, both seasons were shot back to back. 
"I am overwhelmed by the wonderful response to The Outlaws," Merchant said in a statement. "Audiences have fallen in love with the characters as much as I have and my Twitter feed is inundated with people asking for updates on series two, so I'm delighted to confirm the entire gang will return for more adventures. If we made 'The Outlaws' sweat in series one, we're really turning the heat up the second time round."
That means all of our favorite misfits will be back for another round of dead animal clean-up and reluctant personal growth, including Eleanor Tomlinson (Poldark), Christopher Walken (Severance), Rhianne Barreto (Honour), Darren Boyd (Trying), Clare Perkins(Suspicion); Gamba Cole (Hanna), Jessica Gunning (Fortitude), and Merchant himself.
The synopsis for Season 2 hints that there will be more consequences to come for their actions.
Following on directly from the first series, the Outlaws still have time to serve on their sentences – but now they must face the fallout from their actions. If they thought the criminal underworld or the local police were done with them, they are sorely mistaken. The Outlaws must depend on one another while working with unlikely allies to atone for their sins – but can they save themselves without sacrificing their souls?
The series was the BBC's biggest comedy launch in 2021 and has been streamed on iPlayer over 11 million times. It arrived in the U.S. by way of Prime Video at the beginning of April.
Sadly, though Season 2 has already been filmed, there's no official word on when we might expect to see it hit our screens, though Variety reports it's slated to air next year. 
Season 1 of The Outlaws is currently streaming on Amazon Prime Video. 
---
By
for on April 11th, 2022
More to Love from Telly Visions