By
for on January 20th, 2022
The 'Outlander' Season 6 Trailer Brings Revolution to Fraser's Ridge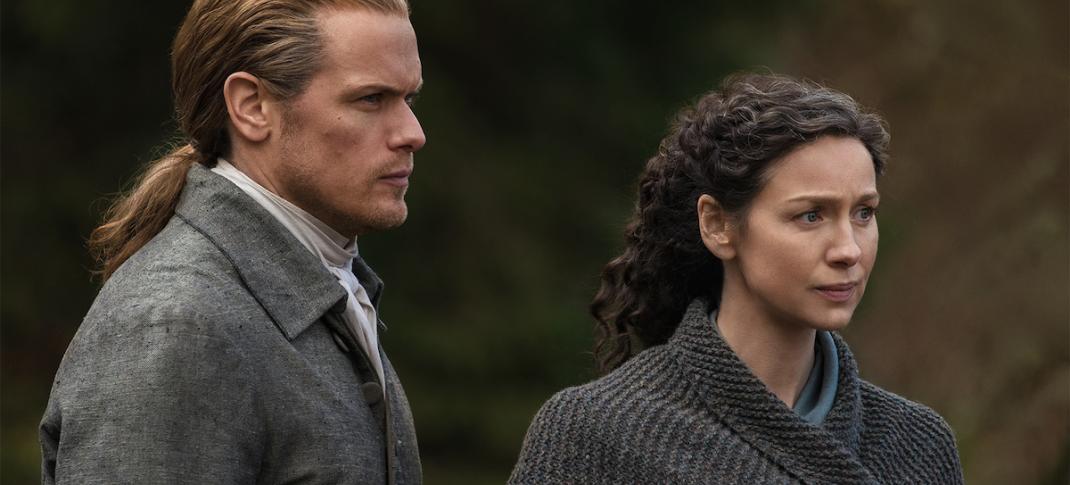 it's been almost two years since the last time we saw Claire and Jamie Fraser on Starz's wildly popular time jumping historical drama Outlander. But the wait is almost over. The highly anticipated sixth season is set to arrive on the premium cable network this March, and if the trailer for the new episodes is any indication, there's plenty of romance and tension ahead. 
For those that don't know, Outlander follows the story of Claire Randall (Caitriona Balfe), who begins the series as a World War II nurse. (Yes, really.) Thanks to a group of magical standing stones, Claire is transported back to mid-eighteenth century Scotland, where she's forced to wed, but eventually falls in love with, handsome Scottish warrior Jamie Fraser (Sam Heughan). By the time Season 6 rolls around, the Frasers are homesteaders in the colony of North Carolina, as the American Revolution looms in the distance. The new season will explore how challenging life was for the settlers in early America, and relationships will be tested as Claire, Brianna (Sophie Skelton), and Roger (Richard Rankin) all attempt to adjust to a new world that is not their own.
The synopsis for the new season reads as follows. 
The sixth season of "Outlander" sees a continuation of Claire and Jamie's fight to protect those they love, as they navigate the trials and tribulations of life in colonial America. Establishing a home in the New World is by no means an easy task, particularly in the wild backcountry of North Carolina – and perhaps most significantly – during a period of dramatic political upheaval. The Frasers strive to maintain peace and flourish within a society, which – as Claire knows all too well – is unwittingly marching towards Revolution.

Against this backdrop, which heralds the birth of the new American nation, Claire and Jamie have built a home together at Fraser's Ridge. They must now defend this home – established on land granted to them by the Crown – not only from external forces, but also from the increasing strife and conflict in the community within their care. For the Frasers and their immediate family, then, "home" is more than simply a site in which they live, it is the place where they are laying the foundations for the rest of their lives. If Season 4 asked, "What is home?" and Season 5 asked, "What are you willing to do to protect your home?" then Season 6 explores what happens when there is disharmony and division among the inhabitants of the home you've created: when you become an outsider, or an 'outlander,' so to speak, marginalized and rejected in your own home.
Watch the trailer for Season 6 below.
"I don't belong here. Breanna, Roger they don't belong here, but yet here we are, all of us, because I loved you more than the life that I had," Claire tells her husband as he looks conflicted about the choices he's facing - and the ones he's had to make in the past. But, if anyone knows anything about Outlander, it's that Claire and Jamie are the ultimate OTP, so whatever issues they're having, they'll surely pull through them. Despite the fact that Claire knows all too well that no one will be able to stop the war that's coming. 
Season 6 will ostensibly be based on author Diana Gabaldon's A Breath of Snow and Ashes, the sixth book in her bestselling Outlander series, though it's already clear that the show will deviate from its source material in fairly significant ways. (For example, at the end of the fifth book The Fiery Cross, Jamie and Claire's daughter Breanna and her husband Roger time travel to the future to protect their son. Clearly...that didn't happen, and doesn't look to be taking place any time soon.)
Outlander returns to Starz on March 6, 2022, and the series has already been renewed for a seventh season. Seasons 1-5 are currently available to stream on the Starz App, and the first four seasons can also be streamed on Netflix. 
---
By
for on January 20th, 2022
More to Love from Telly Visions