By
for on October 28th, 2019
Our First Look at Steven Moffat's 'Dracula' Series is Dark and Bloody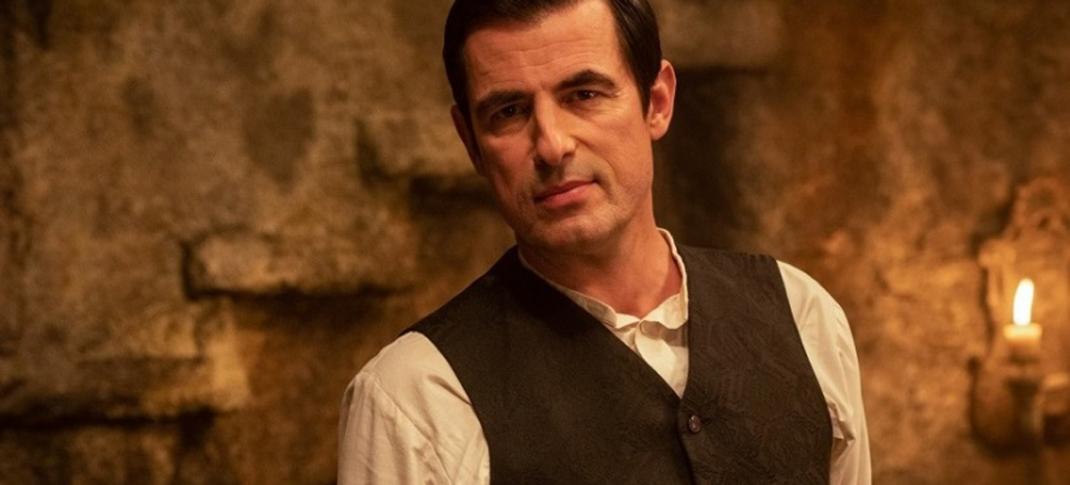 When you think of a Steven Moffat and Mark Gatiss collaboration, your mind probably goes automatically to Sherlock, the modern-day adaptation of Sir Arthur Conan Doyle's famous detective that starred Benedict Cumberbatch and featured complicated mysteries and lightning fast dialogue. But it seems as though their newest collaboration - a period adaptation of Bram Stoker's Dracula - will bear little resemblance to its predecessor. 
The first teaser trailer for the new series has arrived, and it promises a much bloodier, darker and, quite frankly, more disturbing sort of series. The 45-second clip is positively drenched in blood and includes everything from grotesque body horror to a squadron of nuns armed with stakes. What are we to expect from this show? Your guess is as good as ours. 
We know that Dracula's first season will be comprised of three episodes - and that we're all basically assuming it will continue past that point, should it prove successful. 
Much like Sherlock before it, this series will also be lead by a relative unknown. Danish actor Claes Bang (that's pronounced  CLAY-SS, by the way) stars as the infamous vampire. The rest of the cast includes some more familiar faces, including Sherlock's Jonathan Aris, Iron Fist's Sacha Dhawan, former Bond girl Catherine Schell, Game of Thrones' Clive Russell, Misfits' Nathan Stewart-Jarrett and Nightflyers' Youssef Kerkour, all in as-yet unidentified roles. Int
Strangely, despite the major role that several key women play in this story, this teaser doesn't show us any of them, unless we're meant to assume the blond girl screaming is supposed to be Mina Harker (which, well, I hope not.) But on the whole, it's atmospheric and downright scary in places, reaching a level of gore that Sherlock never even attempted. 
Watch for yourselves below. 
Have to admit, the quick shot of Dracula at the end does seem to indicate that Bang is up for the challenge of this role, as he's instantly charismatic, even when uttering just one line. Also, it feels as though this adaptation is perhaps (hopefully?) leaning into the sheer horror of who and what Dracula is, rather than presenting the character as some sort of romantic or sex symbol. Let Dracula be an actual monster, guys! 
What do you all think of the look at this? Ready to trust Moffat and Gatiss with another series just yet? Are they the right people to tell Dracula's story (again)? Let's discuss in the comments. 
---
By
for on October 28th, 2019
More to Love from Telly Visions