By
for on August 24th, 2018
Olivia Cooke is a Perfect Becky Sharp in the Trailer for 'Vanity Fair'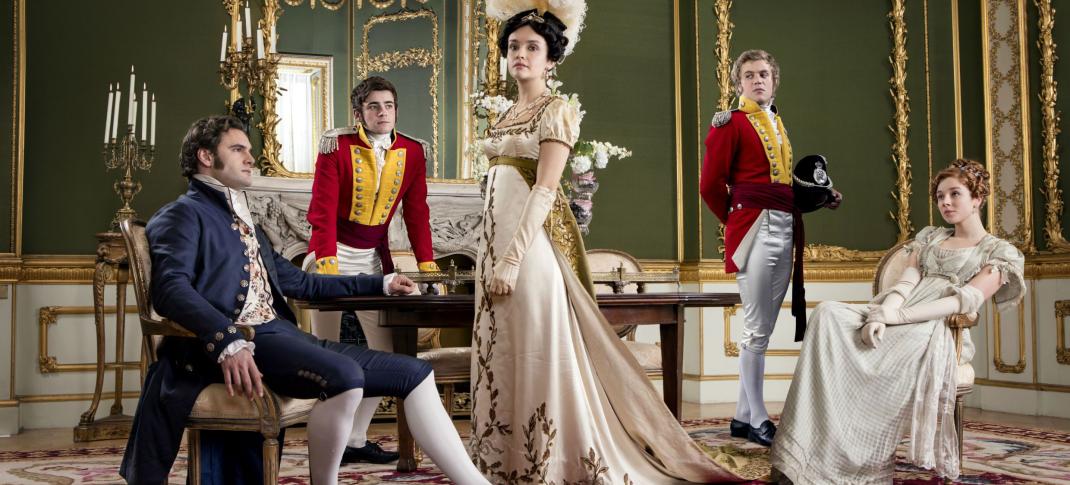 The full trailer for the upcoming ITV and Amazon Studios adaptation of William Makepeace Thackeray's classic novel Vanity Fair is here and, to the surprise of likely no one, it looks fantastic.
The 1848 novel follows the saga of Becky Sharp, a surprisingly modern heroine who uses her wits to fight her way out of poverty and climb the heights of upper class English society.
As a character, Becky isn't always terribly likable. She's brash, selfish, conniving and manipulative. She marries for money and isn't sorry for it. But the fact that her character is so far away from what's expected of her – that was, in fact, Thackeray's aim when he wrote her – is part of what makes her so compelling.
Women aren't supposed to act like this, so let's all take some joy in one that does.
Actress Olivia Cooke, most recently seen in Ready Player One and likely best known for her role on A&E drama Bates Motel, stars as Becky. She's joined by Tom Bateman as Captain Rawdon Crawley, along with an all-star ensemble that includes Suranne Jones, Martin Clunes, Jonny Flynn, Simon Russell Beale, Francis de la Tour, Michael Palin and more.
Watch the trailer for Vanity Fair for yourselves:
There have been several notable adaptations of Vanity Fair over the years, most recently a feature film version penned by Downton Abbey creator Julian Fellowes that starred Oscar-winning actress Reese Witherspoon in the lead role.
This splashy new seven-part drama comes to us from the producers of Poldark and Victoria, so we already know that they can certainly make a historical story compelling for a modern audience. This time around that seems to involve aging almost everyone in the story down, casting twentysomethings for most of the main roles, including the man who leads the charge at Waterloo. Given what a dedicated rulebreaker and disruptor Becky is as a character, there's something about this that feels rather fitting. Even if it is, shall we say, somewhat nontraditional.)
Vanity Fair will premiere on U.K. network ITV in its traditional big fall drama broadcast slot, beginning Sunday, September 2. The series will then come to America via Amazon's Prime Video streaming service, only we just don't quite know when that will be just yet. Fingers crossed it won't be too far behind the British broadcast. This looks like a Becky Sharp I need to know.
Thoughts on the look of this updated Vanity Fair? Let's discuss in the comments.
---
By
for on August 24th, 2018
More to Love from Telly Visions