By
for on October 21st, 2022
'Black Sails' Star Hannah New Joins Cast of 'Bridgerton' Season 3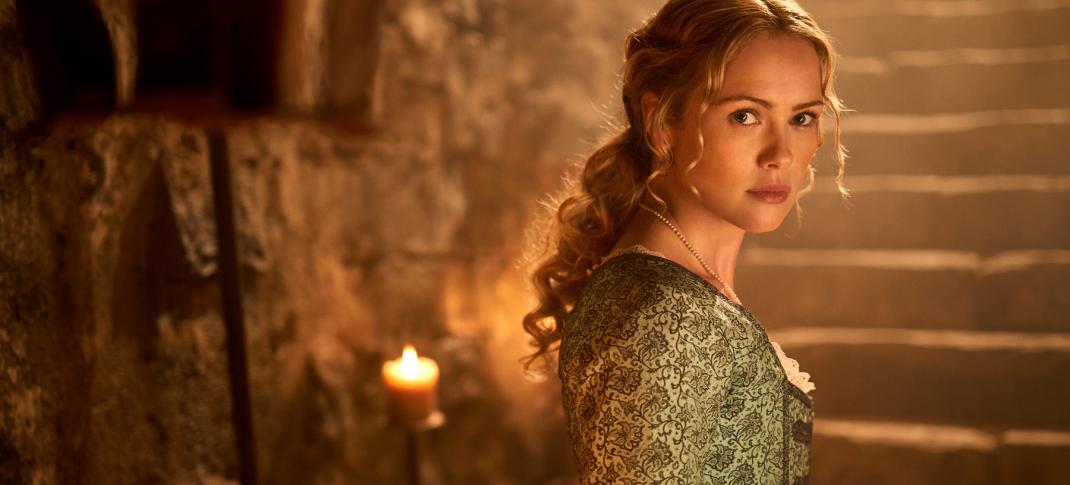 Far too many fans of period drama fans slept on Black Sails, a series that technically served as a prequel of sorts to Robert Louis Stevenson's classic novel Treasure Island but mainly was a rollicking period adventure set during the Golden Age of Pirates during the early eighteenth century, that featured appearances by famous figures that range from Charles Vane to Edward Teach. 
But while you may have missed your chance to watch Black Sails (though I highly encourage everyone to stream it, it's four seasons long and fantastic!), you can catch one of its best performers in a very different sort of show next year. Actress Hannah New is officially joining the cast of the mega-popular period romance Bridgerton next season in what appears to be a fairly key role. 
New played Black Sails' Eleanor Guthrie, the daughter of a wealthy black marketeer in the Bahamas who made a name for herself as the chief supplier for the many pirate crews of New Providence Island. Fierce and uncompromising, Eleanor is one of the most complicated and interesting figures on a show that was (surprisingly!) bursting with complex female characters and was always compelling to watch. (Even when you didn't like her much.)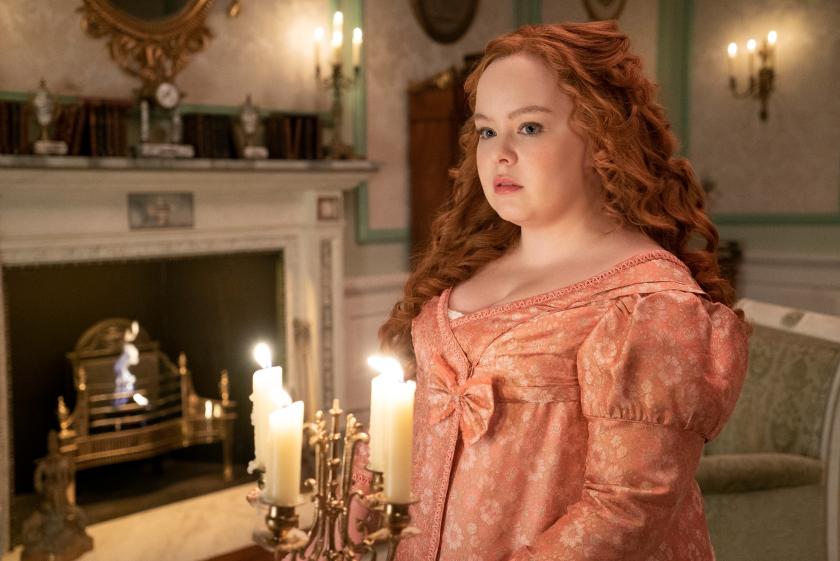 On Bridgerton, she'll take on the role of Lady Tilley Arnold, who is described as a fiery widow with an independent streak. What that means, precisely, or how she'll come to interact with the Bridgerton or Featherington clans remains up in the air for the moment.
Lady Arnold is a brand-new character created specifically for the series. According to Deadline, she is a young woman who was widowed at an early age but now enjoys the privileges and power that come with being at the helm of her former husband's estate, living life on her terms with financial independence and sexual freedom.
The most obvious guess here is that she'll somehow become part of Eloise's story as the middle Bridgerton daughter flounders in the wake of her discovery that her BFF Penelope was anonymous ton gossip Lady Whistledown. At the moment, at least, Eloise will need a new friend; let's face it, Lady Arnold is already living the girl's dream life. Will Eloise latch on to her as a role model? Will Lady Arnold take the girl under her wing?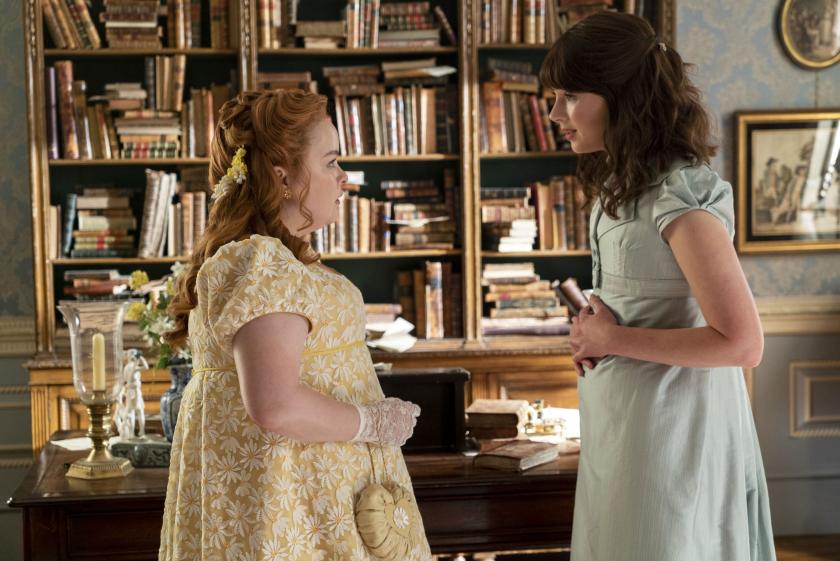 The official synopsis for Bridgerton Season 3 reads as follows. 
Penelope Featherington has finally given up on her long-held crush on Colin Bridgerton after hearing his disparaging words about her last season. She has, however, decided it's time to take a husband, preferably one who will provide her with enough independence to continue her double life as Lady Whistledown, far away from her mother and sisters. But lacking in confidence, Penelope's attempts on the marriage mart fail spectacularly. Meanwhile, Colin has returned from his summer travels with a new look and a serious sense of swagger. But he's disheartened to realize that Penelope, the one person who always appreciated him as he was, is giving him the cold shoulder. Eager to win back her friendship, Colin offers to mentor Penelope in the ways of confidence to help her find a husband this season. But when his lessons start working a little too well, Colin must grapple with whether his feelings for Penelope are truly just friendly. Complicating matters for Penelope is her rift with Eloise, who has found a new friend in a very unlikely place, while Penelope's growing presence in the ton makes it all the more difficult to keep her Lady Whistledown alter ego a secret.
New is not the only fresh face arriving on the London scene this season. While Season 3's main romance will focus on the fan-favorite pairing of Penelope Featherington and Colin Bridgerton, a trio of handsome new bachelors will also be gracing the ton, including Sam Phillips (The Crown) as Lord Debling, James Phoon (Wreck) as Harry Dankworth, and Daniel Francis (Small Axe) as Marcus Anderson. What ladies they might be meant for, only time will tell. 
Bridgerton Season 3 is currently in production and no airdate is yet known. However, the series isn't expected to return until after the debut of the spinoff Queen Charlotte: A Bridgerton Story, so it's unlikely we'll see it before the end of next year. 
---
By
for on October 21st, 2022