By
for on January 27th, 2022
New 'Wallace & Gromit' and 'Chicken Run' Animations to Debut on Netflix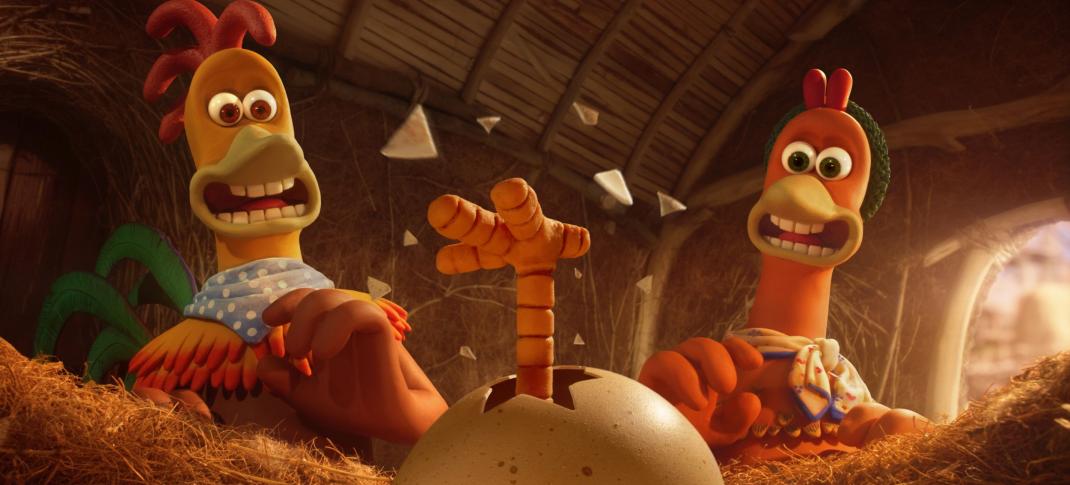 Aardman Animations is beloved for its Plasticine stop motion storytelling. Though the studio launched in the 1970s, it wasn't until 1989 that it became a household name on both sides of the pond with the introductions of Wallace & Gromit. The former is a beloved bumbling English inventor whose love of cheese is one of his defining characteristics; the latter is his best friend, the far more intelligent yet silent pup who saved his bacon. The initial three shorts,  A Grand Day Out, The Wrong Trousers, and A Close Shave, were Oscar-winning cult favorites and led to major motion pictures like Chicken Run and The Curse of the Were-Rabbit.
The Curse of the Were-Rabbit was the Wallace & Gromit feature film released in 2005. Since then, there's been Wallace & Gromit: A Matter of Loaf and Death in 2008 and 2012 had Wallace & Gromit at the Proms. Since then, though Aarman has had success with the Shaun The Sheep movie and spinoffs, there has not been any word on more Wallace, Gromit, or the chicken cult of Ginger and Rocky. But with Netflix seeing success with streaming Shaun the Sheep shorts and movies under its Family banner, it's going on all in more Aarman shows and films, including new Wallace & Gromit and Chicken Run stories.
Chicken Run: Dawn of the Nugget will be coming to Netflix in 2023. The sequel will star Thandiwe Newton (Line of Duty) and Zachary Levi (Shazam!) as Ginger and Rocky, replacing Julia Sawalha and Mel Gibson, who starred in the original film. It will be followed by Nick Park's return to his Wallace & Gromit roots with a new as-yet-untitled feature-length film starring the beloved duo, expected out in 2024.
The logline for Chicken Run: Dawn of the Nugget currently reads:
Having pulled off a death-defying escape from Tweedy's farm, Ginger has finally found her dream – a peaceful island sanctuary for the whole flock, far from the dangers of the human world. When she and Rocky hatch a little girl called Molly, Ginger's happy ending seems complete. But back on the mainland, the whole of chicken-kind faces a new and terrible threat. For Ginger and her team, even if it means putting their own hard-won freedom at risk – this time, they're breaking in!
As for the logline for the not-yet-titled Wallace & Gromit film, it reads: "Gromit's concern that Wallace has become over-dependant on his inventions proves justified when Wallace invents a "smart gnome" that seems to develop a mind of its own...As events spiral out of control, it falls to Gromit to put aside his qualms and battle sinister forces - or Wallace may never be able to invent again!"
There's no cast set for the Wallace & Gromit film yet, though fans assume that Ben Whitehead (who took over from the late Peter Sallis) will be back to voice Wallace. As for the Chicken Run film, Netflix confirmed Newton and Levi will be joined by Bella Ramsey (Game of Thrones) as their daughter Molly, as well as returnees Jane Horrocks (Absolutely Fabulous), Imelda Staunton (The Crown), Lynn Ferguson (No Angels). The new cast includes David Bradley (Doctor Who), Romesh Ranganathan (Cinderella), Daniel Mays (Good Omens), Nick Mohammed (Ted Lasso), and newcomer Josie Sedgwick-Davies.
Chicken Run: Dawn of the Nugget will debut in 2023 exclusively on Netflix. The as-yet-untitled Wallace & Gromit feature film is planned for 2024 on BBC One and Netflix.
---
By
for on January 27th, 2022
More to Love from Telly Visions