By
for on September 14th, 2019
New 'Catherine The Great' Trailer Promises a Decadent Series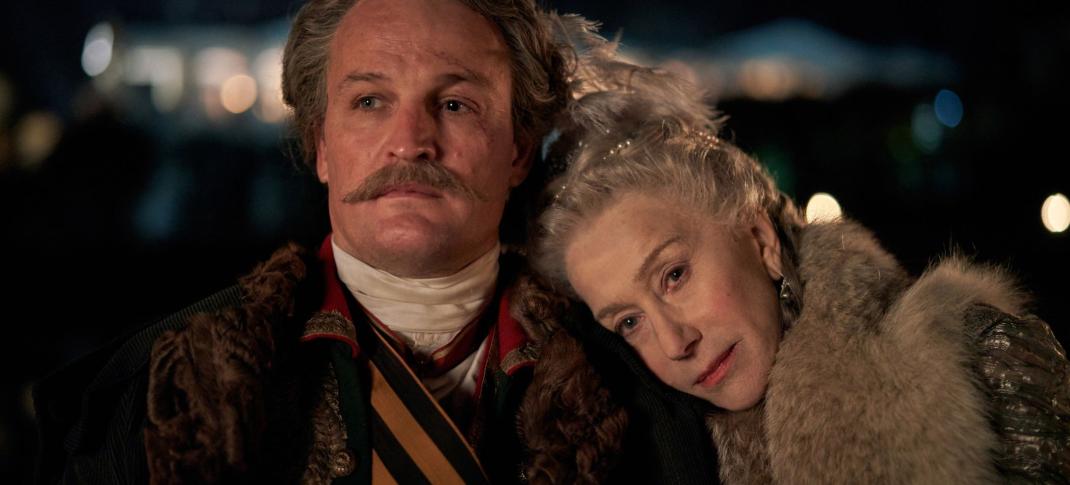 HBO has taken to mining Russian history for great drama. Chernobyl, the 1980s era period piece that ran last May, was not just a hit with viewers, but critics as well, and is now up for five Emmys in September. The premium cabler is almost assuredly hoping for the repeat come October, when it launches it's latest limited series, Catherine the Great. The series is based on the later years of Russia's longest-ruling and most successful Czarina. Helen Mirren stars as the famous female empress of Russia, who expanded the country's borders and raised it up into the country most think of today.
But Catherine II's legend doesn't just come from her appetite for control, power, or respect from the West. Nor does it just include a form of Russian manifest destiny that spread the country across Asia. It also comes from her other voracious appetites for food, for finery, and of course, for men. It wouldn't be an HBO series without at least a little sex, and as the new trailer suggests, for Catherine, there might be rather a lot of it.
The full synopsis promises that the show will dive into one of her most famous affairs. Her lover, Grigory Potemkin (Jason Clarke), distinguished himself in her eyes for his victories during the Russo-Turkish War. (If you've ever heard the military term "Potemkin village," it's because he came up with it.) Even after their affair ended, he remained a lifelong friend. He died in 1791; she outlived him by five years.
Oscar-winner Helen Mirren will lead miniseries Catherine the Great as the tumultuous monarch and politician who ruled the Russian empire and transformed its place in the world in the 18th century. The four-part historical drama will follow the end of Catherine's reign and her affair with Russian military leader Grigory Potemkin that helped shape the future of Russian politics. 
Check out the trailer:
As should be expected, the other half of the story of Catherine the Great is about those men around her who struggled with the inversion of the patriarchy when a Queen as powerful as this one ruled over them.
The irony is, Catherine, born Princess Sophie Friederike Auguste von Anhalt-Zerbst-Dornburg, wasn't even Russian. She was born into the ruling German family of Anhal. Her marriage to the prospective tsar Peter of Holstein-Gottorp, who went on to become Peter III, was a diplomatic triumph for her family. Her then-coup against her husband (whom she always hated) six months after he became Tsar of Russia was not a result anyone could have foreseen to come of it, let alone her successful 34-year reign that followed. Of course, she weathered many challenges to her right to rule, and she won all of them.
But then again, as the trailer shows, the one thing no one should ever do is underestimate Catherine the Great.
Catherine the Great begins airing on October 21, 2019, at 10 p.m. ET on HBO.
---
By
for on September 14th, 2019
More to Love from Telly Visions