By
for on May 20th, 2021
Netflix's New 'Bridgerton' Spinoff Focuses On Young Queen Charlotte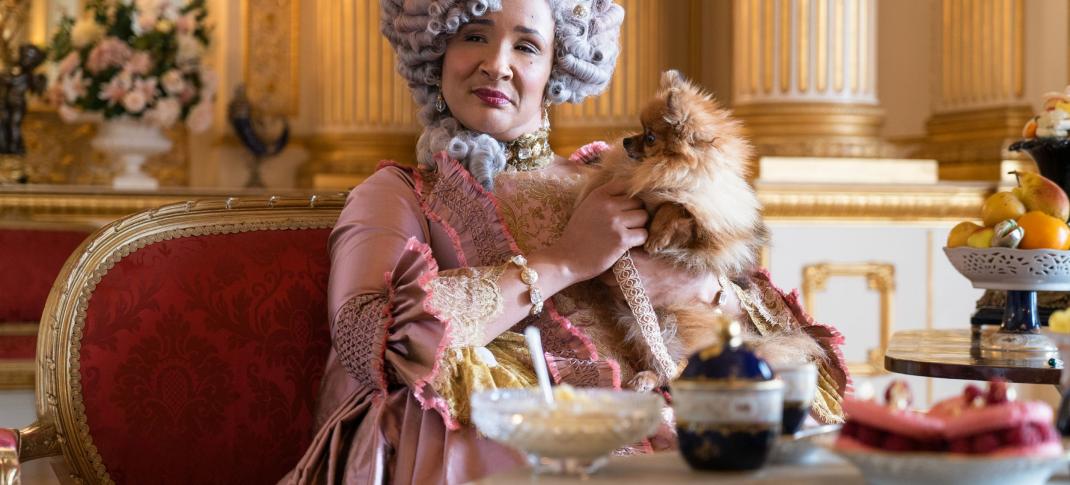 It is a truth universally acknowledged that Bridgerton is Netflix's most successful series in the streaming service's history, topping its internal ratings measurements by orders of magnitude in the middle of what was already a banner year. The show was so successful that Netflix broke the standard season-by-season renewal in place since mid-2017, renewing Bridgerton for first a second season and then two more to boot with a new showrunner, Jess Brownell (Scandal), making it one of only two current series with guaranteed multiple seasons to come. (The other is The Crown, which still has Seasons 5 and 6 to film.)
But that was just the tip of the iceberg. Netflix paid executive producer and creator Shonda Rhimes handsomely when it bought her out of ABC in 2018, and while a Bridgerton-sized hit was what they hoped for, what it also need is quantity. (Streaming is a gaping maw of constant content churn, especially when you release all your episodes at once!) To that end, Shondaland is spawning more Bridgerton-focused shows, with a spinoff "limited series" focusing on the generation previous and Queen Charlotte and King George's unexpected love match.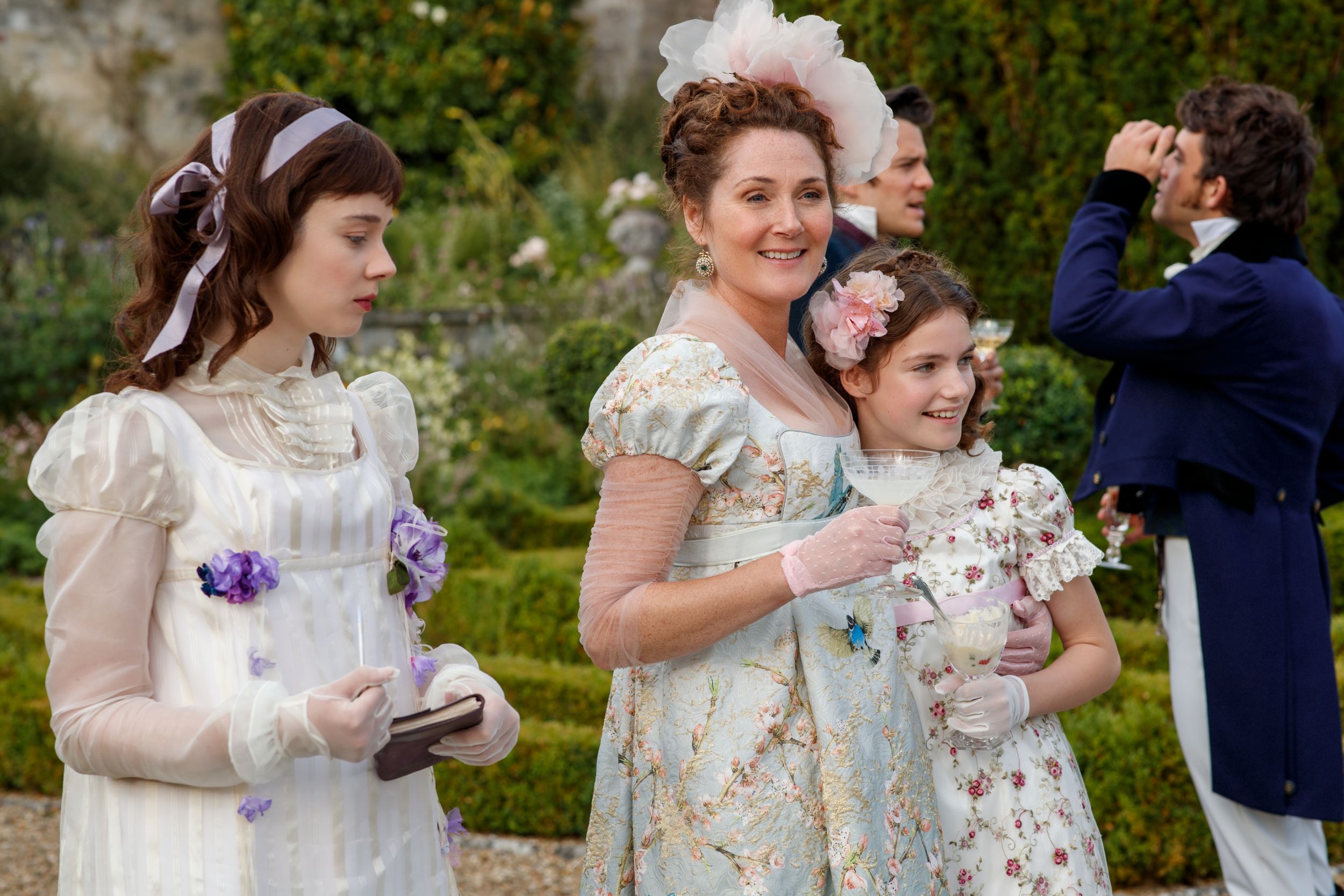 According to Netflix's press release:
"Many viewers had never known the story of Queen Charlotte before Bridgerton brought her to the world, and I'm thrilled this new series will further expand her story and the world of Bridgerton. Shonda and her team are thoughtfully building out the Bridgerton universe, so they can keep delivering for the fans with the same quality and style they love. And by planning and prepping all the upcoming seasons now, we also hope to keep up a pace that will keep even the most insatiable viewers totally fulfilled."
The Hollywood Reporter also notes, "In addition to focusing on the rise and love life of a young Queen Charlotte, the untitled spinoff will include the stories of young Violet Bridgerton and Lady Danbury."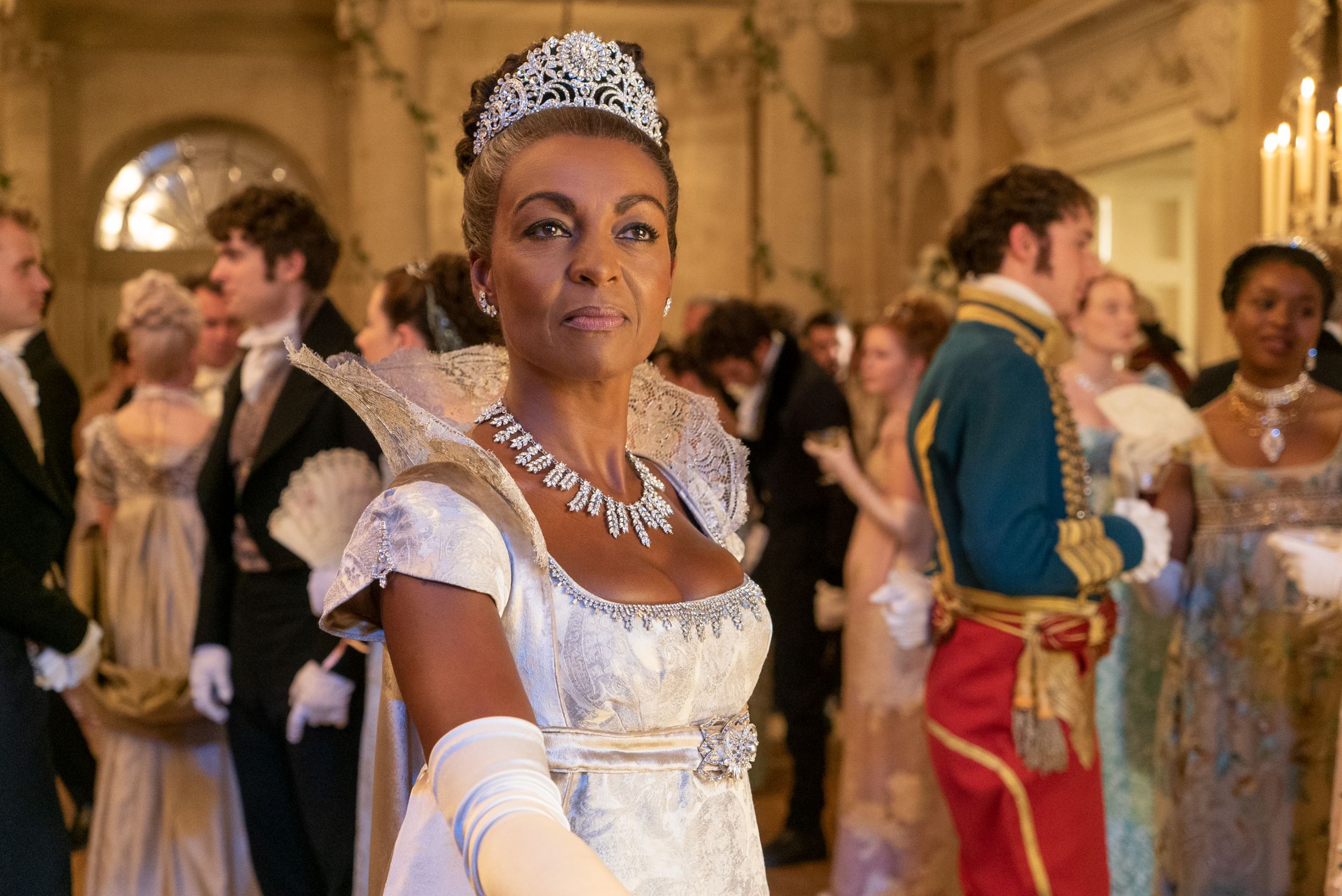 What fans of the series who have not read the books should know is that Shondaland both is and isn't building this supplemental series from whole cloth. There is, in fact, an entire series of author Julia Quinn's novels focused on the previous generation of Bridgertons. Known as The Rokesby Series, this quartet of books is set in the Georgian Era (the one immediately preceding the Regency period). It follows the romances of the Rokesby family, close friends of the Bridgertons, who intermarry with them with surprising alacrity.
 
But that being said, this series never focuses on Lady Violet's romance with Edmund. Instead, Edmund's sisters, Billie, Poppy, and Georgiana, take center stage. Edmund and Violet do pop up, along with toddlers Anthony and Benedict and baby Colin. But Quinn never wrote a romance for Violet, preferring to leave her perfect love untouched in the past. Likewise, though Lady Danbury functions as the Nick Fury-like figure tying the QuinnCU books together, she too never had her romantic history spelled out. Moreover, Quinn never put Queen Charlotte in any of her books — the monarch is one of Rhimes' extremely savvy additions, giving the show an excuse to create an integrated aristocracy.
So though there is material to guide a prequel series, and Netflix will almost certainly use it as a jumping-off point, the series will have free reign to tell the story it sees fit. The as-yet-untilted show is billed as a "limited series," suggesting that it will only run one set of episodes. Perhaps it will set up a Rokesby spinoff? Considering Quinn has eight series all told, there's plenty more for Netflix to adapt if demand continues.
Bridgerton Season 2 is currently filming in London. There's no release date as yet either for it or the new limited series.
---
By
for on May 20th, 2021
More to Love from Telly Visions