By
for on April 13th, 2021
Netflix Renews 'Bridgerton' For Seasons 3 & 4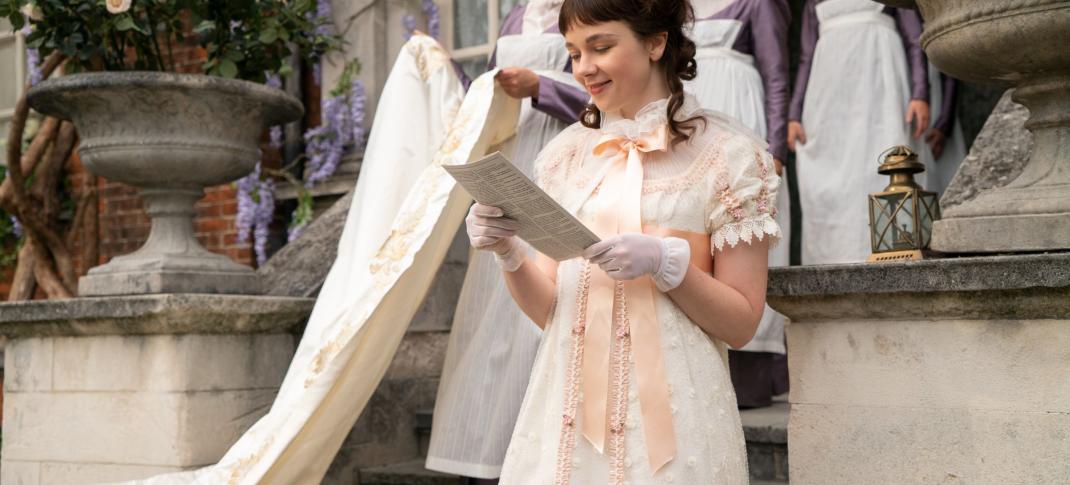 As filming for Bridgerton Season 2 gets underway in London, more moves are happening behind the scenes. Netflix may have waited until it had conclusive proof of the show's popularity before greenlighting Season 2 in January, but it wasn't going to do that again. Mere weeks after that renewal, word comes of more seasons prepping in the years to come. The streamer dropped a Lady Whistledown missive (as it does with all big news) announcing the series was renewed again, this time for not one but two more seasons, guaranteeing the show will be on the air for years to come.
A very long time ago, way back in 2013, when Netflix first started making original content, it sold itself on the idea series wouldn't be canceled. It was the advantage Netflix shows had over broadcast. Since it's wasn't about advertising dollars, shows could get multiple seasons even if not many people watched them since ratings didn't matter. Of course, that didn't last long. Nowadays, it is super rare for shows to get a renewal for a second season until it's streamed for 30 days and Netflix can see the numbers, and Bridgerton was no exception.
But with the show's continuing popularity and buzz, Netflix has decided to throw caution to the winds. With The Crown filming its' final two seasons starting this summer, Netflix is now positioning Bridgerton to be the eventual successor, with two seasons of the Julia Quinn period romance adaptation ready to come in and film behind it. It's a big vote of confidence in Shondaland and executive producers Shonda Rhimes, Betsy Beers, and showrunner Chris Van Dusen. It also suggests that bringing over Rhimes may be the smartest bet Netflix has made to date.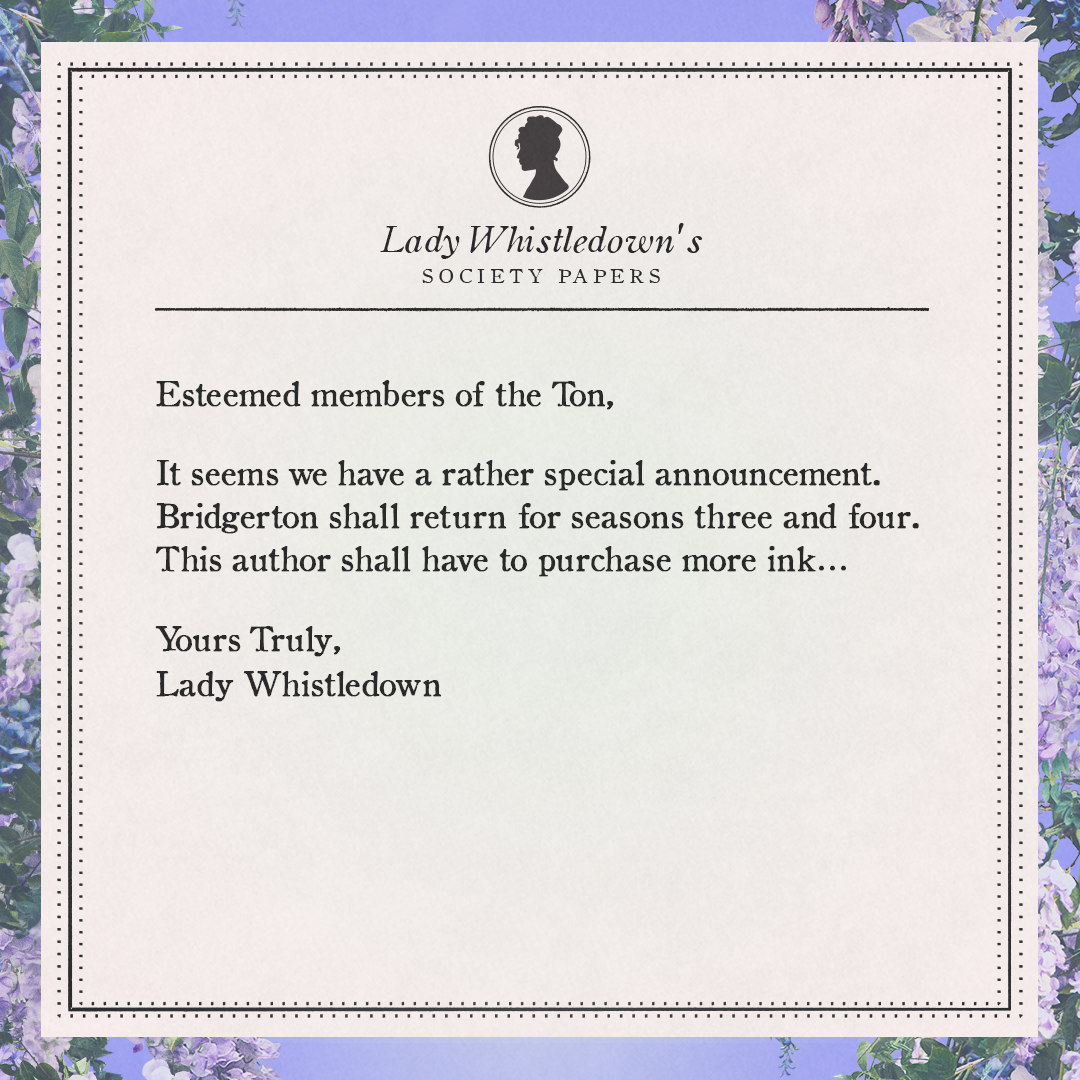 The real question, of course, is if this is just the beginning or if time and audience will mean the series will only last four seasons. Right now, Netflix seems bullish on the show sticking around a long while. As part of the announcement, Bela Bajaria, the VP of the division that houses Bridgerton, said, "Bridgerton swept us off our feet. The creative team, led by Shonda, knew the material and delivered a beautiful, emotional, romantic drama for our members. They have some exciting plans for the future, and we think audiences will continue to swoon for this show. We're planning to be in the Bridgerton business for a long time to come."  
The Bridgerton books span eight installments, one romance per sibling. But that doesn't necessarily mean the show will run eight seasons. For example, Books Four, Five, and Six happen contemporaneously. Some chapters show the same party across three books, each from a different sibling's perspective. A character exits a ballroom into the garden in Book 4; in Book 6, they enter the garden from the ballroom at the same moment. That means getting to Season 4 is a big deal, as it will probably feature multiple Bridgerton romances. But it remains to be seen how much further it goes from there.
Meanwhile, Bridgerton Season 2 continues filming in London, with no release date as of yet.
---
By
for on April 13th, 2021