By
for on November 10th, 2022
Theo James to Star in Netflix's 'The Gentlemen' Sequel Series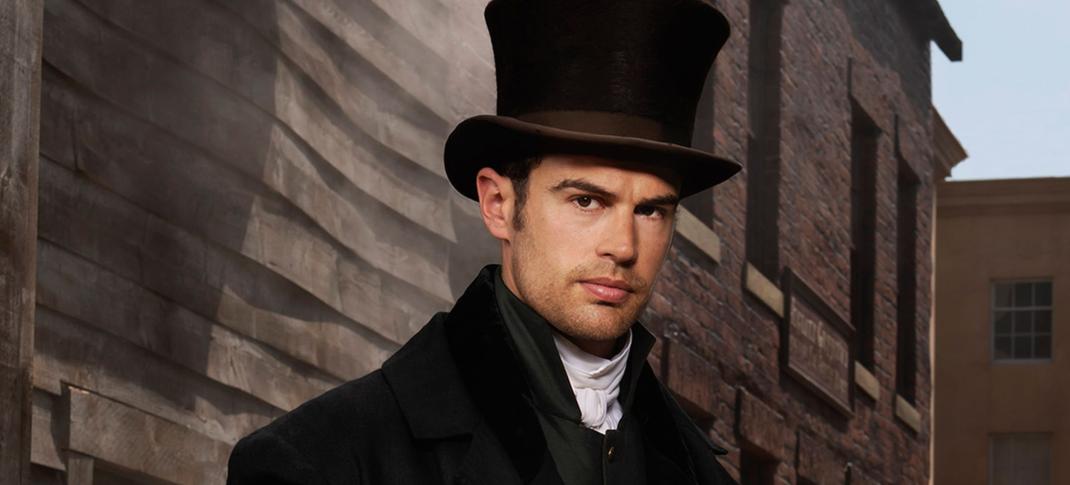 Since choosing to continue with his commitment to The Time Traveler's Wife instead of returning as Sidney Parker for Sanditon's surprise second season, Theo James has been casting about for a new hit. He was seen as part of the main cast for the feature film version of Mr. Malcolm's List this past summer and, more recently, has turned up as one of the leading roles for the second season of HBO's satirical The White Lotus. Now, he's landed the leading role in the sequel series to Guy Richie's 2019 surprise box office successes, The Gentlemen, commissioned by Netflix.
The original film, set in the U.K., starred actor Matthew McConaughey as an American cannabis wholesaler whose vast marijuana fields are grown on the estates of desperate-for-cash British aristocrats. Stars included Charlie Hunnam (Nicholas Nickleby), Jeremy Strong (Succession), and a bevy of British actors, including PBS favs Michelle Dockery (Downton Abbey) and Eddie Marsan (Ridley Road), along with Henry Golding (Persuasion), Colin Farrell (The Banshees of Inisherin), and Hugh Grant (Paddington 2). The film grossed over $115 million on a $22 million budget in pre-pandemic times, making it a major hit to the era.
But times have changed, and where once Richie might have made a box office sequel, the theatrical shutdowns have hastened the hollowing out of these middle-weight films that are neither blockbusters nor Oscar bait. Now, this sort of thing winds up on Netflix, much like the recent Enola Holmes sequel. Except, in this case, Richie has made it a one-hour drama series, not a feature film. He will serve as executive producer and co-writer, directing the first two episodes.
According to Variety, the show's logline will change the perspective from McConaughey's American, Mickey Pearson, who oversees the operation, to Theo James. He plays a young lord who discovers how the family has been keeping up appearances upon his father's passing. The synopsis reads:
Eddie Horniman has inherited his father's sizeable estate only to discover that it's sitting on top of a weed empire owned by the legendary Mickey Pearson. Has this straight-up soldier got what it takes to master the dark arts of the British criminal underworld and take control of the entire operation?
Thus far, McConaughey has not been announced to return as the overlord, leaving James to deal with his middleman, or middlewoman, in this case, played by Kaya Scodalerio (Skins). Vinnie Jones (Galavant), a long-time Richie company player, will also co-star as Eddie's groundskeeper. Daniel Ings (The English Game) and Joely Richardson (The Tudors) also star as Eddie's brother and mother. Peter Serafinowicz (His Dark Materials) and Giancarlo Esposito (The Mandalorian) also co-star.
Matthew Read, best known for TV series like Peaky Blinders and Curfew, will co-write all episodes with Ritchie and serve as executive producer. Marn Davies and Ivan Atkinson, who initially teamed with Richie to develop the film, are also on board as producers with Miramax TV and Moonage Pictures.
Production has just begun on The Gentlemen, but knowing Netflix's penchant for filming one-hour series far ahead, viewers will probably wait at least a year, if not into 2024, before it debuts.
---
By
for on November 10th, 2022