By
for on April 14th, 2021
Netflix Snaps Up Benedict Cumberbatch Thriller 'The 39 Steps'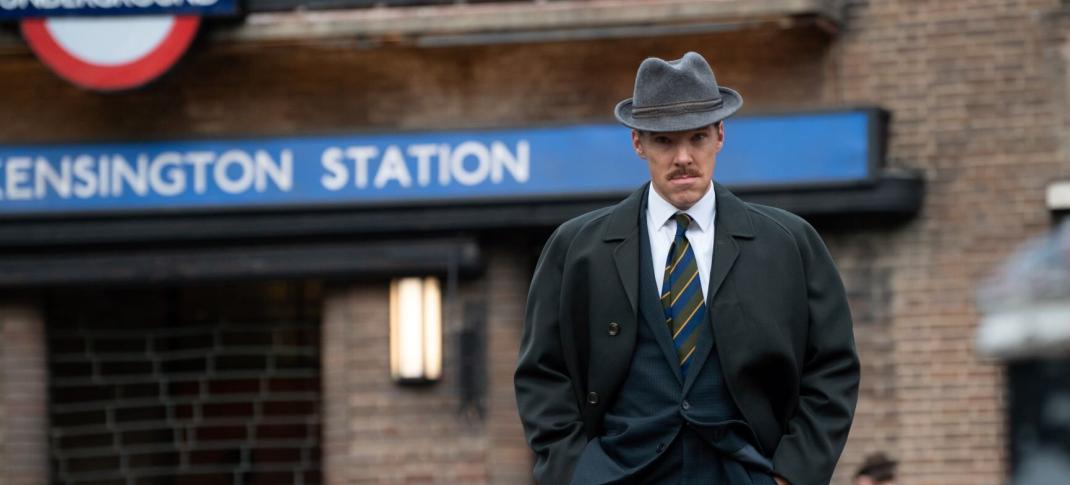 The buzzy remake of the Alfred Hitchcock classic The 39 Steps starring Benedict Cumberbatch will be headed to a Netflix queue near you. The streamer made what is being described as an aggressive bid for the rights to the new adaptation of John Buchan's thriller, which reportedly "updates the classic novel for our times". 
​According to Deadline, the series is likely to run at least six - possibly more - hour-long episodes and will film next year in Europe when schedules clear. (And coronavirus filming restrictions ease.) The original film only runs about 90 minutes, so how producers will expand the story to fill six-plus hours is anyone's guess. Though I suppose that's one way to waylay potential Hitchcock comparisons out of the gate. (Yes, I know, it's based on a book. But the book is incredibly short!)
Cumberbatch will star as Richard Hannay, an ordinary man who unwittingly becomes a pawn in a far-reaching global conspiracy to reset the world order. The series is created by The Revenant writer Mark L. Smith and directed by Edward Berger. Berger worked with Cumberbatch on the showtime series Patrick Melrose. 
The 39 Steps follows the story of Hannay, who becomes inadvertently embroiled in the death of a British spy who was investigating the head of an organization trying to sell the secret of a British ballistic missile. Forced to travel to Scotland to escape the police after being framed for murder, Hannay attempts to complete the dead spy's work and unravel the wide-ranging conspiracy at the center of the story. 
While the most famous version of The 39 Steps is the 1935 Hitchcock film starring Robert Donat and Madeleine Carroll, the title has actually been adapted three times since then: Twice as a feature film in 1959 and 1978, and a 90-minute television film that aired on the BBC and PBS' Masterpiece in the U.S. in 2008.
Cumberbatch has multiple feature projects in the works at the moment. His recurring role as Doctor Stephen Strange in the Marvel Cinematic Universe will see him appear in at least two films within the next year: Spider-Man: No Way Home and the upcoming sequel Doctor Strange in the Multiverse of Madness. He can currently be seen in both the Cold War espionage thriller The Courier and legal drama The Mauritanian, and upcoming projects include biopic The Electrical Life of Louis Wain and Netflix's literary adaptation The Power of the Dog.
Are you looking forward to another version of this story? Does Cumberbatch's involvement make you more or less likely to give it a look? Let's discuss in the comments.
---
By
for on April 14th, 2021
More to Love from Telly Visions