By
for on March 5th, 2021
Netflix Sets a Date For 'The Serpent'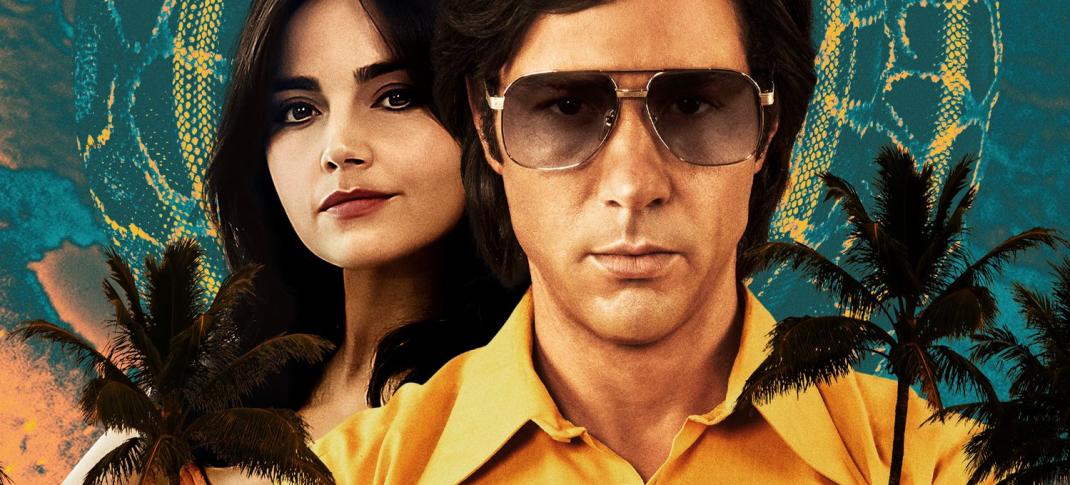 This spring will be light on British dramas over on PBS due to the ongoing delays in filming overseas. But the good news is that Netflix and other streamers will be here to supplement programming, bringing new types of dramas that anglophiles might otherwise have missed. When most people think "British period pieces," they rarely think "true crime." But Netflix's latest addition to its British thrillers is precisely that. Based on the story of serial conman Charles Sobhraj (Tahar Rahim), who went on a murder spree in the 1970s along a Southwest Asia stretch known as the Asian "Hippie Trail." Billed as a limited eight-part series, The Serpent chronicles his crimes and attempts to bring him to justice.
Sobjraj's story comes from a time when the relics of European colonization were still dominant. In the post-war years, white westerners traveled to India in droves, especially once the Beatles began promising eastern culture. The "Hippie Trail" was known at the time as "alternate tourism." The trek, which wound through mountains with stops in small towns in Iran, Afghanistan, Pakistan, India, and Nepal, was considered chic for its cheap nature and "back to the land" authenticness. Towards the end of its popularity, it also became famous for the string of murders.
From 1975 to 1976, Sobhraj and his girlfriend Marie-Andrée Leclerc, went on a crime spree that included murdering nearly half a dozen hippies. Sobhraj was a bit of a Manson figure, psychopathic and mesmerizing, and by the time he was arrested, Leclerc was once of several women under his thrall. Check out the trailer.
The synopsis reads as follows.
Inspired by real events, The Serpent reveals the story of serial conman Charles Sobhraj and the remarkable attempts to bring him to justice. Posing as a gem dealer, Sobhraj and his girlfriend Marie-Andrée Leclerc traveled across Thailand, Nepal, and India in 1975 and 1976, carrying out a spree of crimes on the Asian' Hippie Trail,' becoming the chief suspects in a series of murders of young Western travelers. When Herman Knippenberg, a junior diplomat at the Dutch Embassy in Bangkok, unwittingly walks into this intricate web of crime, he - with the help of his spouse Angela, police around the world, and witnesses of Sobhraj's devious manipulation - sets off an extraordinary chain of events that will see Sobhraj become Interpol's most wanted man, with arrest warrants in multiple continents.
The Serpent already aired in the U.K. earlier this year, with a run on BBC One that turned into a slow-burn ratings hit. By the time the final episode arrives, the show, which was not garnering ratings linearly, had become the iPlayer's biggest show since BBC 3's online-only hit Normal People. With Netflix's binge drop format, the hope seems to be this becomes one of the streamer's continuing string of word of mouth hits. There should be a decent buy-in on premiere weekend to start, riding on those tied into what's big overseas.
The series stars Tahar Rahim (A Prophet) as Sobhraj, Jenna Coleman (Victoria) as Leclerc, Billy Howle (The Witness for the Prosecution) as Knippenberg, and Ellie Bamber (Les Misérables) as Angela. Tim McInnerny (Blackadder) and newcomer Amesh Edireweera also co-star.
All eight episodes of The Serpent arrive on April 2, 2021.
---
By
for on March 5th, 2021
More to Love from Telly Visions