By
for on December 19th, 2020
A First Look at Jenna Coleman in Crime Drama 'The Serpent'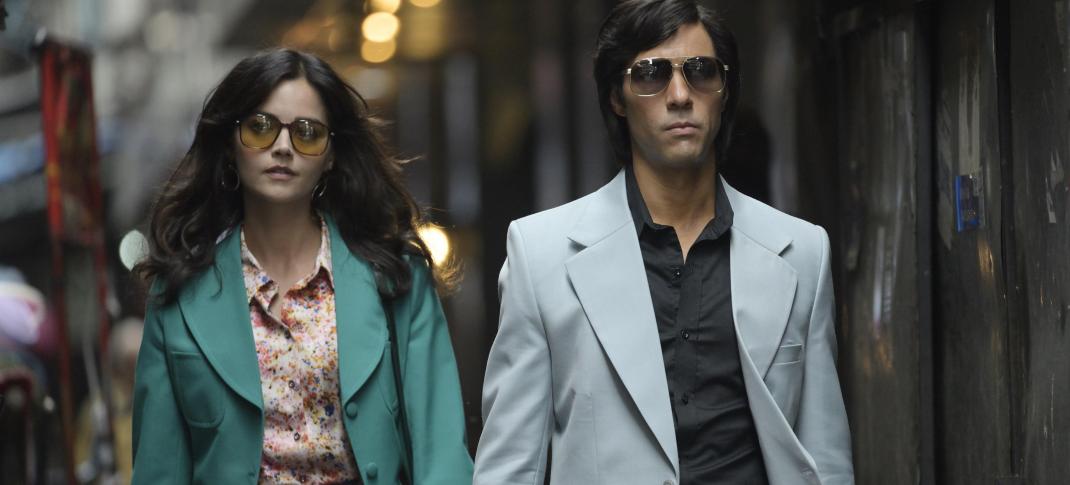 Victoria star Jenna Coleman will take part in a very different kind of period drama in 2021, with a lead role in the true crime thriller The Serpent. 
Set in the 1970s, the drama will follow the hunt for the real-life French serial killer Charles Sobhraj whose famous nickname gives the series title, is already being imagined as another Bodyguard-type hit that will capture the public imagination on both sides of the Atlantic in a similar fashion.
French actor Tahar Rahim, best known in America for his turn in Hulu's The Looming Tower, stars as the titular con man and murderer, who also happened to be one of the most elusive criminals of the 20th century. Coleman plays his sometimes partner and girlfriend Marie-Andrée Leclerc, who helped Sobhrag commit many of his crimes. 
With Sobhraj posing as a gem dealer, the pair travelled across Thailand, Nepal and India in 1975 and 1976, carrying out a spree of crimes on the Asian 'Hippie Trail' and becoming the chief suspects in a series of murders of young Western travellers.
Elsewhere, Herman Knippenberg (Billy Howle), a junior diplomat at the Dutch Embassy in Bangkok, unwittingly walks into their intricate web of crime, setting off an extraordinary chain of events that will see Sobhraj become Interpol's most wanted man, with arrest warrants in multiple continents.
Watch the BBC trailer below for a sense of the show's (dark) tone and (darker) subject matter. 
It's hard to tell what's more exciting, these amazing 1970s fashions, or the delicious fun of getting to see Coleman get to play such a dark sort of character. It's very against type for her, but her brief stint as an evil version of companion Clara on Doctor Who should be evidence enough that she's up to the task. 
The Serpent will premiere in the U.K. on New Year's Day and is slated to come to America on Netflix, but no date has yet been set for its streaming debut just yet. Since the series is comprised of eight episodes, late February or early March would be a safe bet, and give the show time to conclude its run in the U.K. before crossing the pond.
Thoughts on The Serpent? Will you be adding it to your Netflix queue in 2021? Let's discuss in the comments.
---
By
for on December 19th, 2020
More to Love from Telly Visions