By
for on November 29th, 2014
Natalie Dormer to Lead Cast of BBC's 'The Woman in Red'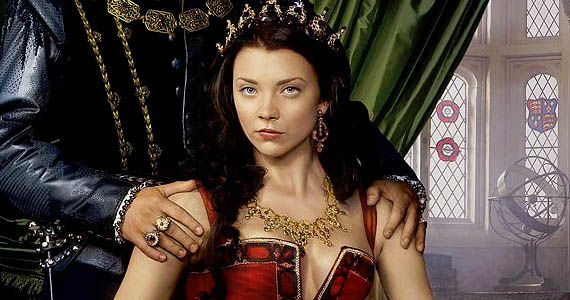 Game of Thrones star Natalie Dormer has been tapped to lead the cast of upcoming BBC Two production The Woman in Red, a factual drama meant to explore the scandalous life of Lady Seymour Worsley, a woman whose very virtue was put on trial in 1782 when she dared to leave her husband and elope with his best friend.
The ninety minute drama will focus on the very public court case brought on by Lady Seymour's first husband, Sir Richard Worsley, which became something of a forum to debate a woman's worth and challenge the idea that a wife was merely an extension of her husband's property. 
Endeavour's Shaun Evans stars as Sir Richard, while The White Queen's Aneurin Barnard is set to play George Bisset, Lady Seymour's lover and Sir Richard's BFF.
"I am thrilled to be playing a woman who was so ahead of her time," Dormer said in a statement. "Though our story is set in the 18th century, it challenges and explores the issues still fully relevant today of freedom and equality."
The Woman in Red title comes from this painting of Lady Worsley, which still hangs in Harewood House in Yorkshire.
"It's terrific to add The Woman in Red to BBC Two's powerful tradition of creating factual dramas, from The Challenger to Wipers Times, which bring to life remarkable true stories," said BBC Two Controller Kim Shillinglaw. "It is an almost unbelievable tale of a woman - Lady Seymour Worsley - whose audacity and risk-taking stood against the currents of her time, and I'm delighted to have attracted such strong talent both on and off screen to make it."
Dormer, who's rather well known for being a voice for strong women in entertainment and general awesomeness – just watch this 2014 Comic Con panel – has played famous scandalous British women before, starring as the ill-fated Queen Anne Boleyn in Showtime drama The Tudors.
The Woman in Red is  written by award-winning scribe David Eldridge, who based his screenplay on the book Lady Worsley's Whim by Hallie Rubenhold.
In all honesty, there is sooo much more to this really bizarre Worsley saga than is detailed in the official BBC description, but at the risk of spoiling what will surely be many dramatic twists for those who've never heard of these people, I will simply direct you to Wikipedia if you're interested. Man, I hope this film covers even half that drama. It's almost enough to make you wish this was going to be a miniseries!
The film is set to screen at some point in 2015 though, as per usual, there aren't any specifics about airdates or US broadcast partners available as yet. Keep your fingers crossed – I love everyone involved in this and definitely hope us Yanks get to see it!
What do you think of the prospect of The Woman in Red? Interested? Not interested? 
---
By
for on November 29th, 2014
More to Love from Telly Visions