By
for on January 14th, 2023
'Mrs. Sidhu Investigates' Gets Spring Debut on Acorn TV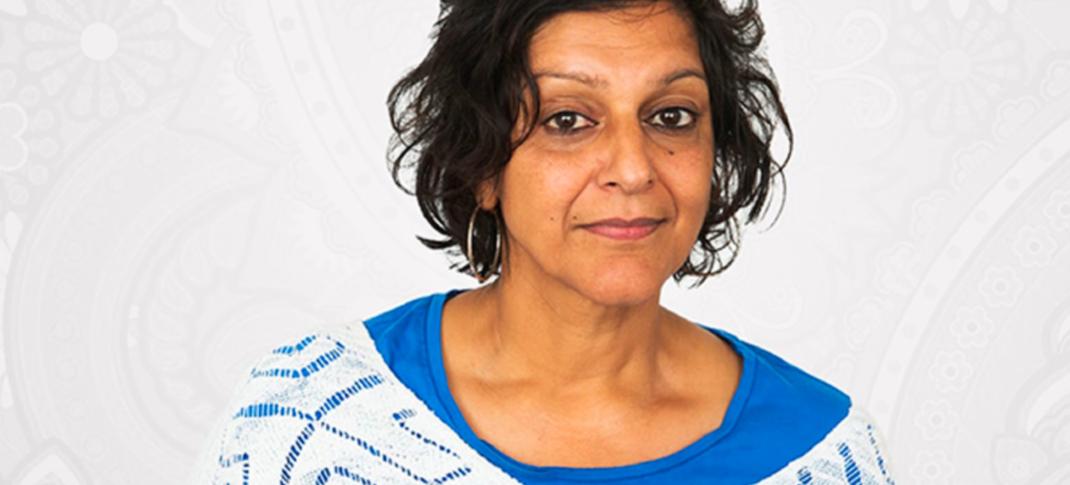 Twin projects happen in Hollywood regularly, both in films and on TV. Litvinenko and Londongrad, for example, were announced within days of each other, with David Tennant and Benedict Cumberbatch both playing the late Russian ex-pat who was famously poisoned to death. However, it's rare for two actors from the same family to wind up in twin projects, but that's what's happened to Meera Syal and her husband, Sanjeev Bhaskar, who are both starring in comedic whodunit mystery series, Mrs. Sihdu Investigates, and Inspector Singh Investigates. The latter is heading to BritBox later this year, but Syal will get hers out first, with Acorn TV setting a May 2023 release date.
While her husband, Bhskar's series is adapted from the novels of the same name, Syal's project is one she's been involved with from the ground up, working with Suk Pannu, her longtime collaborator who also head writer on both Goodness Gracious Me and The Kumars at #42, which propelled Syal to household name status in the U.K. She originated the character of Mrs. Sihdu initially for BBC Four Radio, infusing it with her trademark brand of British South Asian comedy. The audio mystery ran two four-part series, 2017's Murder with Malasa and 2019's Mrs. Sidhu's Deadly Highland Game. 
Her character in the radio series is billed as "Slough's answer to Miss Marple," an older auntie type who punctuates her day job as chef and caterer with unabashed nosiness, whose relentless curiosity and quest for gossip winds up getting herself mixed up with murder. The adaptation of BBC Four's radio program to TV was first announced in July 2022, with both Pannu and Syal on board to write and star in the series, respectively.
Here's the series synopsis from Acorn TV:
Mrs. Sidhu is a recently widowed, high-end caterer who solves murders and other crimes among the affluent residents of the English county of Berkshire. Using a lifetime as an 'Indian Aunty' to sharpen her skills as an investigator, she juggles her new catering business and her wayward son Tez and forms an unofficial partnership with world-weary police office DCI Burton much to the amusement of his official partner DS Mint. 
Syal is joined by Craig Parkinson (Line of Duty) as DC Burton, her unofficial partner (not really of his choosing) on the police force, and Naana Agyei-Ampadu (Death in Paradise) as Burton's actual bagman, DS Mint, who finds the Aunty's pushiness hilarious. Gurjeet Singh (Ackley Bridge) also co-stars as Tez, Mrs. Sidhu's son, and now the full target of her family drive with the death of her husband. The series runs four feature-length episodes, with Pannu penning the majority of them (as he did the radio program) with the help of Syal. Directors Steve Barron (The Durrells) and Ben Kellett (Death in Paradise) split helming duties with two episodes apiece.
Mrs. Sidhu Investigates will debut on Acorn TV in May 2023, though it is unclear if all episodes will arrive as a binge or if it will do weekly premieres.
---
By
for on January 14th, 2023