By
for on November 19th, 2013
More Casting News for American 'Broadchurch': 'Gracepoint' Lands Anna Gunn and Jacki Weaver in Key Roles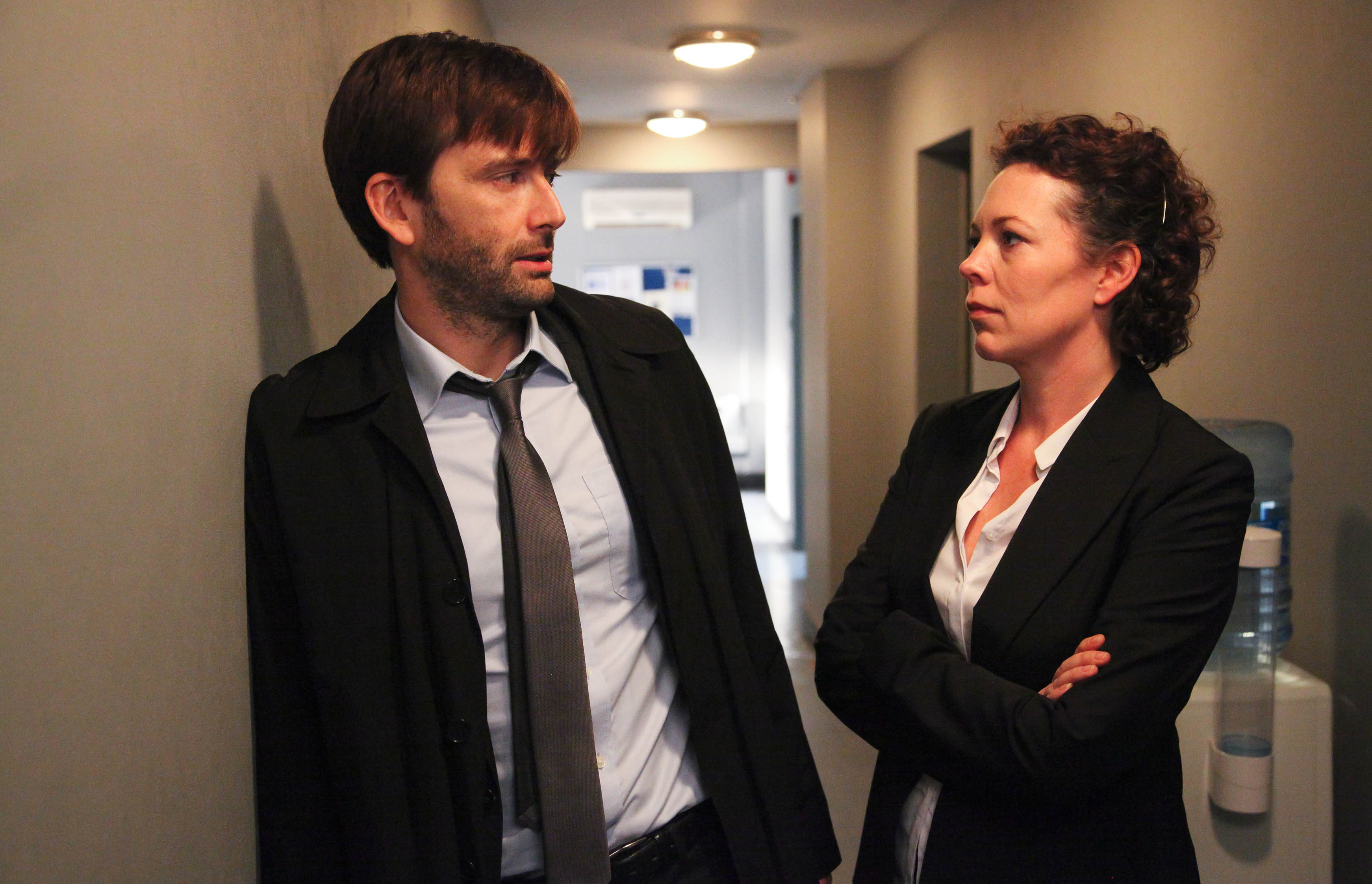 British mystery series Broadchurch was one of the most critically and commercially successful British series of 2013 – earning rave reviews from virtually everyone, or so it seemed.  So it's not entirely surprising that a US television network is jumping on the bandwagon to remake the show for American audiences. There are an awful lot of American remakes of British television programs languishing in the dustbin of history, after all – for every The Office that finds its own voice and success, there are a dozen US versions of things like Skins, Life on Mars, Gavin and Stacey, The Inbetweeners, Prime Suspect and others that were abject failures.
Nevertheless, the story of the Broadchurch remake is an interesting one.  FOX is working with Broadchurch creator Chris Chibnall to put together the US version – which now looks set to be called Gracepoint – and has already tapped Doctor Who star David Tennant to reprise his role as DI Alec Hardy from the original British series.  Now comes news that further casting decisions have been made about the series and, honestly, they sound pretty promising.
According to Variety (and reported in other industry trades), Breaking Bad Emmy winner Anna Gunn will be joining the cast as Ellie Miller, the detective who works alongside Hardy to solve the murder of a young boy in a small town. The role was originally played – fairly amazingly – by Olivia Colman in the UK version, who is said to be continuing on with the second season of the series in Britain.  For those of you who have seen the original, you know what a knockout role this is for Gunn, who has more than proven herself capable of handling complicated female characters if her breakout turn as Skylar White is anything to go by.
Further, Silver Linings Playbook actress Jacki Weaver has also joined the cast. She'll be playing Susan Wright, a mysterious woman who lives in the town's trailer park. This character was originally played by Pauline Quirke in the British version.
Chibnall will serve as the show's executive producer and will also write the series pilot. Production will begin in January and the show is tentative y scheduled to bow during the 2014-2015 television season in a limited run.
What do you think of this casting news? Do you think Gunn and Weaver are good choices for these roles? And what of the onscreen pairing of Gunn and Tennant? Thumbs up or down?
---
By
for on November 19th, 2013