By
for on October 8th, 2013
David Tennant to Reprise Role in American Remake of 'Broadchurch'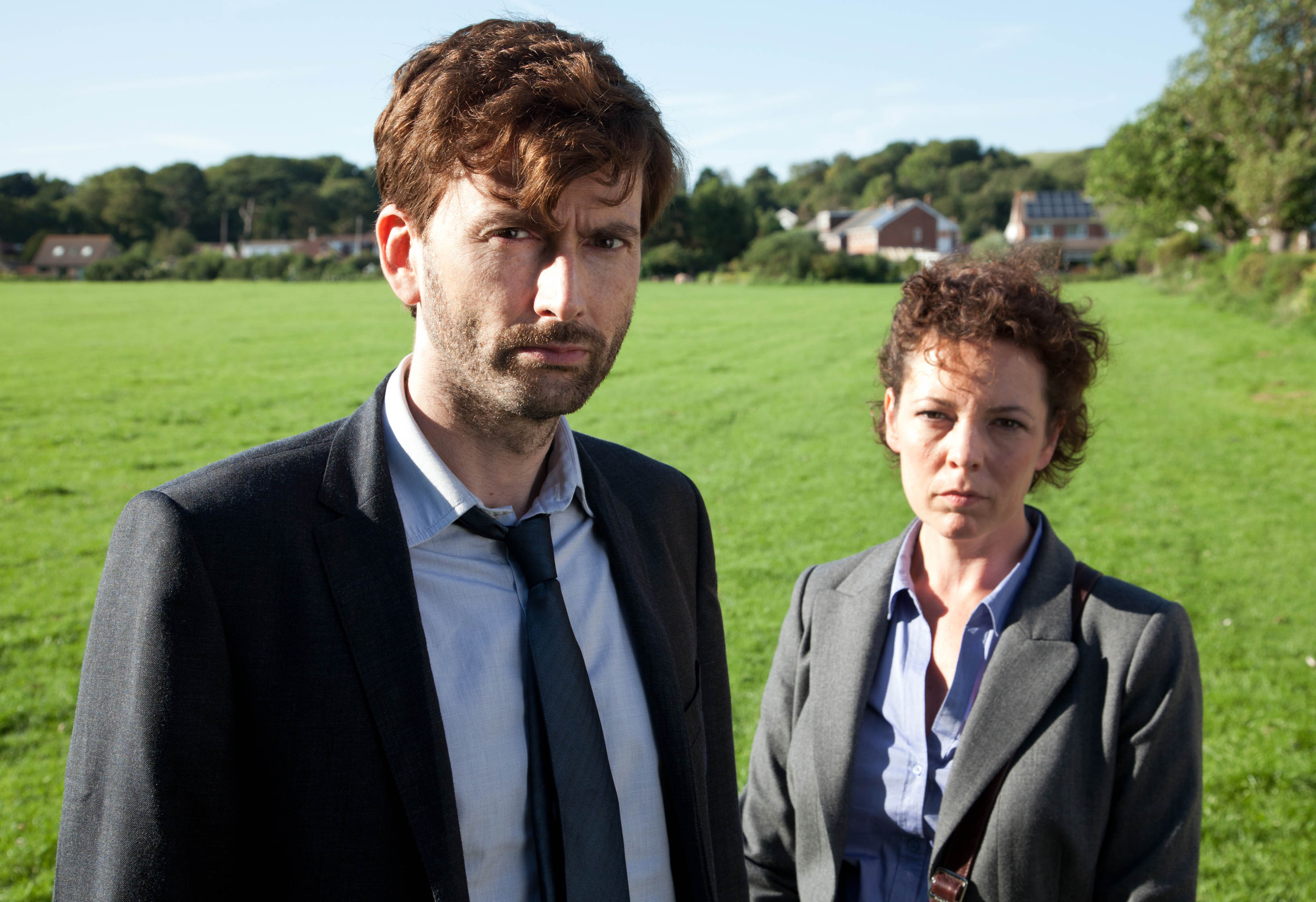 Mystery series Broadchurch was one of the most buzzed-about dramas of 2013 on both sides of the pond –earning rave reviews from critics and fans alike. Therefore, it probably shouldn't surprise many people that an American television network has already jumped on the chance to make a US version of the series. FOX is currently working with Broadchurch creator Chris Chibnall, to craft an American remake of the eight-part drama. Chibnall will serve as the series' executive producer, as well as write its first episode.
And now the American remake has gotten a bit closer to its British roots – TV Guide announced last week that David Tennant, star of the UK version of the series, will be reprising his role as the tortured lead detective assigned to investigate a devastating murder in a small town. Tennant, who is best known for his turn as the Tenth Doctor on Doctor Who, received high praise for his portrayal of a tortured divorcee put in charge of the investigation into the murder of a young boy. It's being reported that Tennant's lead investigator character in this American production will be virtually the same as UK version DI Alec Hardy, However, Tennant will apparently be doing an American accent for the FOX production, which makes a certain amount of sense, but still seems kind of strange at the same time. No other casting has been announced yet, but the choice of Tennant makes everything very interesting right out of the gate.
After all – it does seem fair to ask why exactly we need an American version of Broadchurch if they're just going to use the series' star from its UK counterpart. Is it just going to be a copy of the original series, with the name of an American town and characters swapped out? That said, the US broadcast of British Broadchurch got a lot of critical praise, but relatively low ratings, and, subsequently, not a lot of people saw it. It's a great story – truly one of the best bits of television of 2013 – should we be supporting a mainstream American network remake if it gets that story in front of more eyeballs? It's hard to know how to feel. Mostly because American remakes of British series almost never work, the Americanized The Office aside. But, it's such a good story. And Tennant certainly deserves (finally) a crack at mainstream US TV stardom. So, don't feel bad for feeling conflicted. It's a lot to take in.
Chibnall told Entertainment Weekly that FOX is giving him the opportunity "to make something that is hopefully as good if not better than the British version." "I'm very, very fascinated to see this story in a different landscape with an acting ensemble that's just as strong but taken from really great American actors," he said. "The DNA of the original is absolutely intact and filtered through a new prism, so it should still feel just as vibrant, and interesting, and strange, and unique, and beautiful, but just in a different setting — and then it's exploring the dramatic opportunities that that offers up. We're not gonna do the terrible version. We're gonna do a great version."
Production on the American Broadchurch (which may end up with a different name by the time it sees the light of day) is slated to begin in January, with an eye to a spot on the 2014-2015 television season. A second season of the UK version of Broadchurch is also in the works, though details about what the season is going to look like are top secret. It's unclear what actors will even be returning for Series 2 – so it certainly seems possible that Tennant could be pulling double duty in both versions next year, should the British DI Hardy return to active duty.
We'll have to wait and see. As hard as that is.
Thoughts? Are you interested in a Broadchurch remake? How do you feel about the news that Tennant's basically going to play his British role over again? 
---
By
for on October 8th, 2013