By
for on October 24th, 2022
The Trailer for New BBC America Drama 'Mood' Looks Colorful and Troubled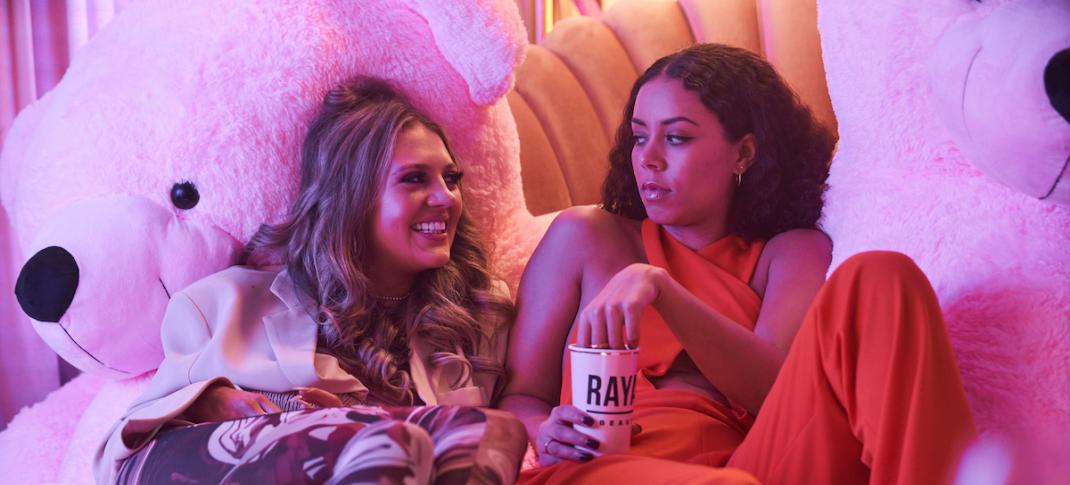 Though cable network BBC America is still a key resource for Anglophiles given that it's the American broadcast home of Doctor Who, its influence has been waning in recent years as more and more streamers enter the crowded marketplace and almost all seem to be offering some kind of new British content in one form or the other. 
In response, BBC America (both before and after its acquisition by AMC Networks) has attempted to set itself apart by commissioning its own brand of quirky original programming or teaming up with co-production partners. Several of those efforts, like Orphan Black and Killing Eve, went on to become smash hits in their rights. (Others did not, such as Dirk Gently's Holistic Detective Agency or the Terry Pratchett-based sci-fi series The Watch.)
The network's latest effort in this vein, the offbeat drama Mood, is produced in partnership with BBC Three and, on the surface is hard to quantify. Props for taking risks I guess!) The drama is contemporary, timely, and clearly has something to say, with plenty of feminist bonafide and a unique framing device. But will its darker and unconventional subject matter hurt it? 
It feels so strange to say this about a show after everything we saw Killing Eve pull off, but American viewers are often weird about stories that involve sex work, no matter how delicately the subject is broached. (I blame Law & Order: SVU.) The trailer, which dropped last week, gives every impression this complex subject matter will be handled with care and nuance, but we'll have to wait and see for ourselves.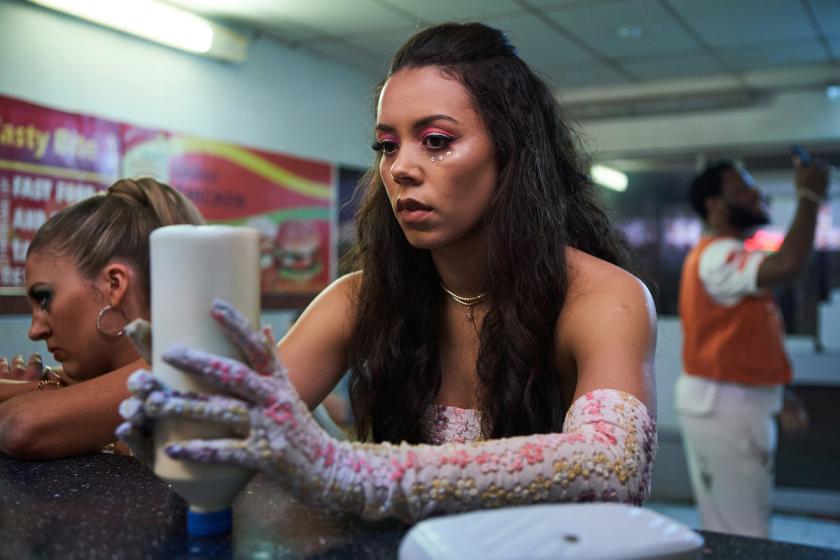 Based on the critically acclaimed Royal Court play, Superhoe, Mood is the highly anticipated first drama series from actor, writer, and singer-songwriter Nicôle Lecky. The series, which is written and executive produced by Lecky, follows the story of Sasha Clayton, who dreams of becoming a major recording artist, but whose life is having some trouble getting off the ground.
When her family kicks her out for trying to burn an ex's house down, Sasha finds herself homeless and forced to fend for herself. (Often badly.) All that changes when she meets Cathy (Lara Peake), an Instagram influencer and party girl who introduces her to the money-making perks of being famous online. But as her popularity grows on social media, Sasha finds herself struggling to escape this new influencer world that is more complex and darker than she could have imagined.
The story of the six-part series will be partially told through the songs that Sasha writes and will feature an "innovative" soundtrack performed by Lecky herself. 
Here's the show's synopsis: 
Sasha wants to be a major recording artist, but right now, she's a bedroom artist: spending her days smoking weed and stalking her ex-boyfriend on Instagram and avoiding her mum, her stepdad, and sister Megan. When she is kicked out of her family home, Sasha is forced to fend for herself, sofa-surfing with local dealer Saleem, until she moves in with party girl Carly, who introduces her to the exciting world of social media influencing. But as the gap between her online presence and her dream of being a singer continues to grow, Sasha finds herself struggling to escape a world that is more complex and darker than she could have imagined.
The series' ensemble cast features Jordan Duvigneau (My Mum Tracy Beaker), Jessica Hynes (Years and Years), Paul Kaye (Game of Thrones), and Mia Jenkins (Hanna), who all play various members of Sasha's family. Other co-stars include Lara Peake (Brave New World), Flo Wilson (Death in Paradise), and Jordan Myrie (Stephen). Plus, there's Jason York (Sliced), Chantelle Alle (We Are Lady Parts), Ebony Aboagye (The Lost Girls), and newcomer Mohammad Dalmar. 
Mood premieres on BBC America on Sunday, November 6, with the first two episodes available to stream for AMC+ subscribers that day. Subsequent episodes will be available one week before linear broadcast on the streaming platform.
---
By
for on October 24th, 2022
More to Love from Telly Visions