By
for on February 14th, 2022
BBC America's 'Mood' Looks Like a Whole Mood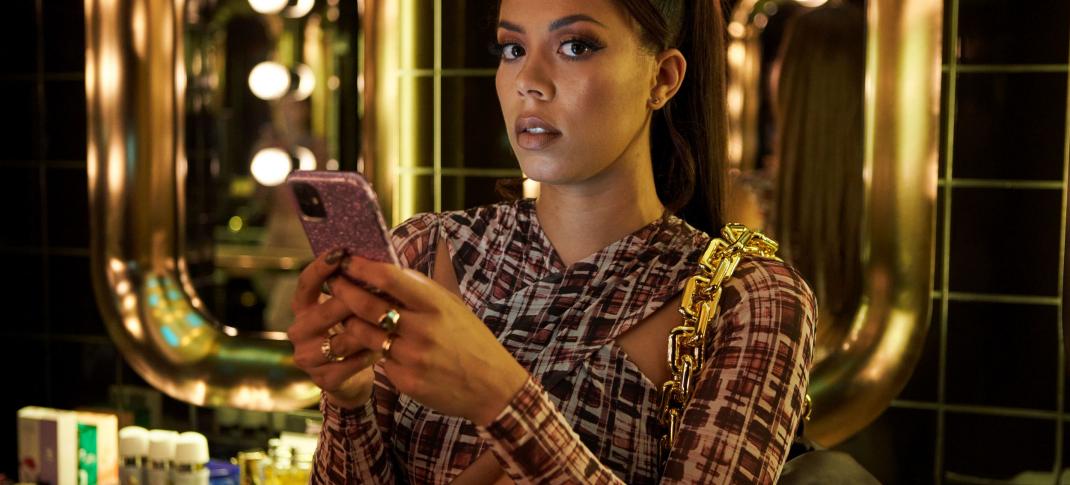 There was a time when BBC America was the leading purveyor of BBC series in America, the only other source to watch U.K. shows that wasn't PBS. But streaming changed that reality, as Netflix and Amazon brought shows over in bulk, using budgets that dwarfed the basic cable channel. That's led the network, which became a part of AMC Networks in the middle of the last decade, to try to launch their own original programming or teaming up for co-productions. Some of those projects have even been rip-roaring successes, including Orphan Black and Killing Eve.
The latest co-production BBC America is jumping in on is like its previous hits. It's an offbeat-sounding project that could either be absolutely amazing or an utter disaster. Working with Bonafide Films, which produces for BBC Three, BBCA will co-produce Mood, the first project from actor, writer, and singer-songwriter Nicôle Lecky, who Americans will recognize from the cult favorite Wachowski Netflix series, Sense8. The English-Jamaican artist is well known on the far side of the pond, having written West End plays and released EDM influence hip-hop albums like Thanks For Trying. This will be her first significant attempt at breaking big across the pond.
Lecky, also the executive producer and head writer, stars as Sasha Clayton, a 25-year-old wannabe singer. The project initially started as a one-woman play, the Royal Court production Superhoe, but was turned into a mini-series and renamed to the new title, Mood. (It's currently unclear if the rename is for both sides of the pond or just American audiences.) The series runs six installments and is partly told through Sasha's songs. It will feature an "innovative original soundtrack" performed by Lecky. As BBC America does not have its own branded streaming service, all episodes will land on AMC+, though it's unclear whether the show will air linearly or stream first.
Here's the show's synopsis:
Sasha wants to be a major recording artist, but right now, she's a bedroom artist: spending her days smoking weed and stalking her ex-boyfriend on Instagram and avoiding her mum, her stepdad, and sister Megan. When she is kicked out of her family home, Sasha is forced to fend for herself, sofa-surfing with local dealer Saleem, until she moves in with party girl Carly, who introduces her to the exciting world of social media influencing. But as the gap between her online presence and her dream of being a singer continues to grow, Sasha finds herself struggling to escape a world that is more complex and darker than she could have imagined. 
Lecky's co-stars are Jordan Duvigneau (My Mum Tracy Beaker), Jessica Hynes (Years and Years), Paul Kaye (Game of Thrones), and Mia Jenkins (Hanna), who play her various family members. Other co-stars include Lara Peake (Brave New World), Flo Wilson (Death in Paradise), Jordan Myrie (Stephen), Jason York (Sliced), Chantelle Alle (We Are Lady Parts), Ebony Aboagye (The Lost Girls), and newcomer Mohammad Dalmar. The series is directed by Dawn Shadforth (His Dark Materials) and Stroma Cairns (The Uncertain Kingdom).
Mood does not yet have a release date in the U.K. or the U.S., but will probably not arrive until 2023.
---
By
for on February 14th, 2022
More to Love from Telly Visions