By
for on July 11th, 2017
Missing 'Victoria'? Five Books to Read Before Season 2 Begins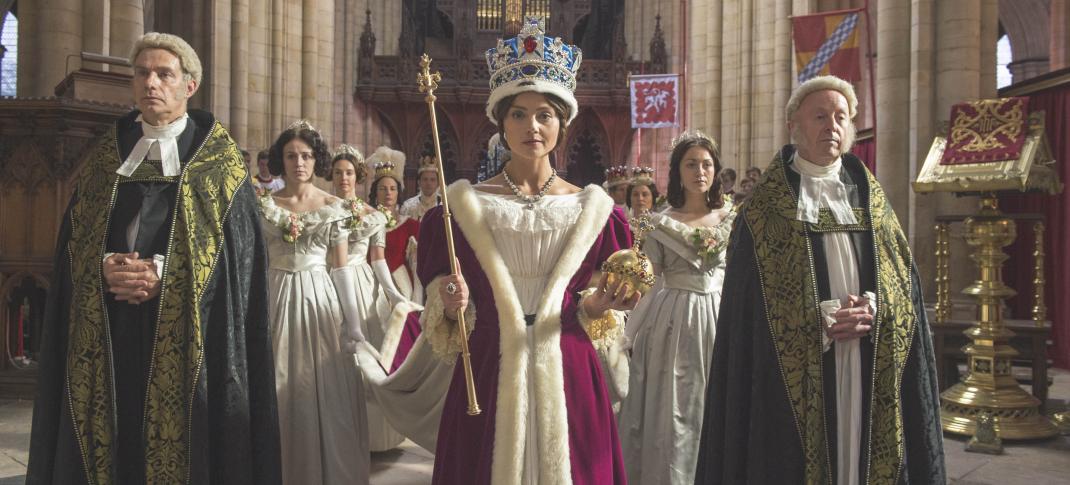 A watched kettle never boils for fans of the Masterpiece drama Victoria. If you have binge-watched season one a bazillion times and are as impatient as I am for Season 2 to begin in 2018, follow my lead and fill the void with some (or all) of the great books on my list. They will expand your knowledge of the diminutive Queen who is not only famous for redefining and restoring the monarchy, but for her passionate marriage with Prince Albert, producing nine children.
Victoria: The Heart and Mind of a Young Queen: Official Companion to the Masterpiece Presentation on PBS, by Helen Rappaport, with a foreword by Daisy Goodwin
Envelope yourself in the pageantry and passion of the royal court life of Queen Victoria — all the history, drama, and romance — with this over-sized companion volume to the hit TV series.  Written by author and historical consultant, Helen Rappaport, with a foreword by series creator and screenwriter Daisy Goodwin, Victoria is an in depth look at the history behind the show. Drawn from Victoria's personal diaries, and historical and cultural records, the book reveals her own thoughts about family conflicts, court scandals and her romantic interests during the first years of her reign.
A must read for fans who crave the inside story of Victoria's life, the era of history named after her, and the television production that brought it all to the screen—discover the story of a feisty, passionate woman who few can rival as a monarch, or matriarch.
Victoria: The Queen: An Intimate Biography of the Woman Who Ruled an Empire, by Julia Baird
Named one of the best books of 2016 by The New York Times and Esquire Magazine, this page-turning biography reveals the real woman behind the myth. Written in an engaging, narrative style, this biography reads more like a novel than a non-fiction account of the inside story of the queen's family rivalries, court machinations, personal triumphs, and tragedies.   
Readers will be in awe of author Julia Baird's in-depth research and the sweeping historical portrait she paints of the young woman, the unlikely heir to the throne who became the most powerful and influential woman in the world.
Victoria: A Novel of a Young Queen, by Daisy Goodwin
Victoria's creator/screenwriter Daisy Goodwin gives us a fabulous tie-in to the television series; a novelization of her screenplay of the first four episodes of the hit series. Reading the story of the struggles of teenage Alexandrina Victoria before she became queen at age 18, her shaky early years as monarch guided by her Prime Minister, Lord Melbourne, and her romance and proposal to her cousin Prince Albert only enriched the TV series for me.
The perfect guilty pleasure at the beach this summer, be sure to read it under a parasol for the full fan-girl affect.
Victoria Victorious: The Story of Queen Victoria, by Jean Plaidy
Written in 1986, Victoria Victorious is still one of the few, but finest, novelizations of the life of Queen Victoria ever published. Jean Plaidy, a pen name for prolific English author Eleanor Hibbert, is cherished for her ability to weave historical fact into an engaging narrative.
Written as a first-person memoir, readers will be quickly swept into the lager-than-life events of a fascinating queen. What lingers with me after the thirty plus years since I first read this novel still rings true today: Plaidy is an incredibly talented (and under-rated) writer, and Queen Victoria's story is totally enthralling fodder for historical fiction lovers.    
Becoming Queen Victoria: The Tragic Death of Princess Charlotte and the Unexpected Rise of Britain's Greatest Monarch, by Kate Williams
While this book is classified as a biography of Queen Victoria – it reads like a page-turning novel. That is really no surprise it you are familiar with this author's other work. In addition to William's numerous biographies on royalty and famous personalities, she has written several novels. I believe that novelist make the best biographers. Their focus on the story is always paramount to the who, what, where and when. Her, England's Mistress: The Infamous Life of Emma Hamilton, is one my favorite biographies on Lady Hamilton. I am impatiently waiting for it to be adapted for television.
Becoming Queen Victoria is not only a biography of the early life of Queen Victoria, but the short and tragic life of the preceding heir apparent, Princess Charlotte. Readers can expect lots of court drama, secrets, and intrigue.
Happy reading Victoria fans, until the premiere of Season 2 on Masterpiece in January 2018.
---
By
for on July 11th, 2017
More to Love from Telly Visions