By
for on March 27th, 2020
'The Missing' Spin-Off 'Baptiste' Already Renewed for a Second Season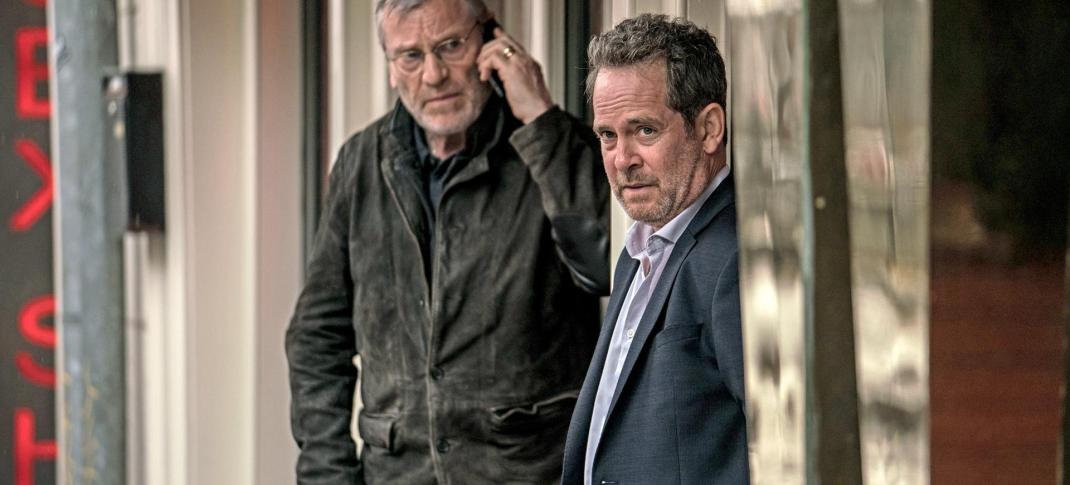 Good news, mystery fans! Baptiste, the spin-off of popular series The Missing that's slated to debut on PBS' Masterpiece this month has already been given the greenlight for a second season by the BBC. 
The series features Turkish-born French actor Tchéky Karyo reprising his role as as the insightful and stubborn French detective Julien Baptiste in a story that takes place two years after the events of The Missing Season 2. Turns out that Baptiste's whole brain surgery situation apparently turned out fine, and that's really probably the only detail you need to know from the original series in order to enjoy this part-sequel/part companion series.
Karyo will (obviously) return for Season 2, and he'll be joined by Killing Eve's Fiona Shaw for a brand-new case which will take viewers into Budapest's secretive and corrupt underworld.
The official press release annoucing the renewal describes what we can expect from Baptiste's second season.
Julien Baptiste is not the man we knew before. After enduring a horrific personal tragedy, Julien has pushed his wife Celia away and is looking for any distraction - whether that be the bottom of a bottle or a new case - to consume him.

When British Ambassador Emma Chambers' (Fiona Shaw) whole family disappears whilst on a skiing holiday in the Hungarian mountains, Baptiste immerses himself into Emma's world, committed to finding her husband and two sons. However, when the case turns into something far more brutal and desperate, Julien must navigate a Hungarian police force he doesn't trust and unrelenting media interest who are hungry for information on such a high-profile international case.

Julien must remain rational in the face of chaos in order to find Emma's family. Will he be able to solve his most complex case yet?
After the heartbreak of Sanditon's untimely cancellation following its first season, there's something immensely comforting about knowing that this series - and several others headed our way this spring - have already been given the go-ahead to continue on past their intial installments. Fans can fully commit to enjoying them, without worrying about whether they'll suddenly stop in the middle of their stories or have a cliffhanger that will never find resolution. 
"We are thrilled to be continuing Julien Baptiste's story. Even more ambitious than ever, this year's story pays homage to its roots in The Missing by unfolding across two distinct periods of time, and we can guarantee even more surprises and twists," Harry and Jack Williams, writers and managing directors of Two Brothers Pictures, said in a statement. "It's a privilege to work once more with the mesmerising Tchéky Karyo who has created an iconic character. And this year he'll be joined by Fiona Shaw, an incredible actress who we've wanted to work with for some time. We can't wait to see the two of them together."
Us too, guys. Us, too. 
Baptiste's first season will premiere on April 12 on Masterpiece. Its second season was originally slated to begin filming in February, but given the state of, well, everything at the moment, it feels pretty safe to assume that's on hold for the foreseeable future. But it's coming! Just maybe a little later than we all might like.
Are you looking forward to Baptiste? Let's discuss in the comments.
---
By
for on March 27th, 2020
More to Love from Telly Visions