By
for on October 5th, 2022
The Trailer for 'Miss Scarlet & The Duke' Season 2 Reignites Her Agency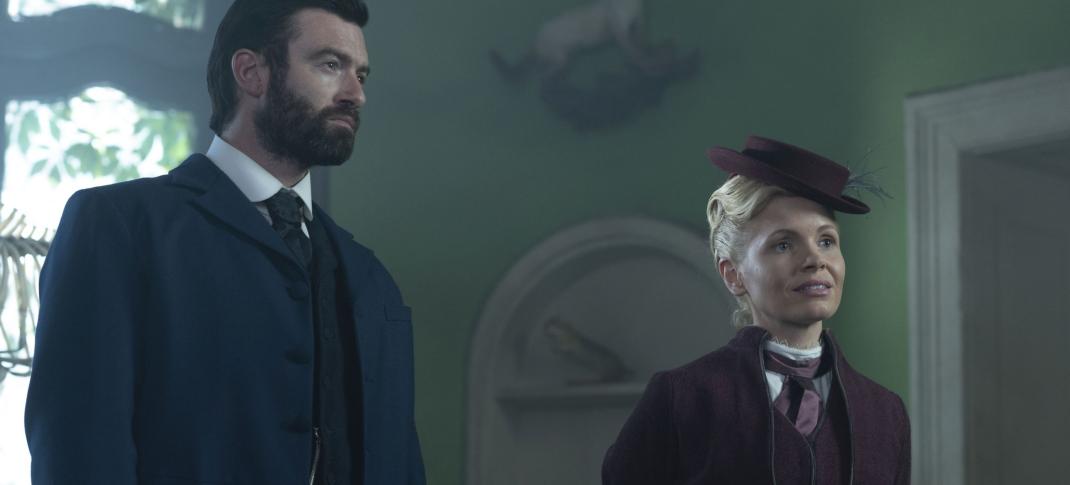 Miss Scarlet and the Duke was one of PBS' biggest new debuts of the 2020s so far. The series is a perfect blend of British period piece, mystery-of-the-week, romantic comedy, and female-first programming. As a series spearheaded by Alibi, Masterpiece had to work extra hard to get it renewed and wound up taking point on production to make a second season. The delay meant the series, whose first season arrived as a January premiere, was pushed back to Fall.
As a result, Miss Scarlet joins two other female-fronted mysteries as part of an October trio of programs, alongside Lesley Manville's Magpie Murders and Nicola Walker's Annika. Of the three, this is the only one that's not a new debut, though it's not alone in having already been renewed before broadcast. Annika is already greenlit for a second season, while Miss Scarlet will be back for another round of episodes in early 2023.
The new season of Miss Scarlet and the Duke will see Miss Eliza Scarlet, having put her father's ghost to rest, begin to push her detective agency to the public's bewilderment. Meanwhile, William 'The Duke' Wellington will have a new boss, a new sidekick, and a new raft of cases, on top of dealing with Eliza Scarlet, who will meddle in any case she thinks she can solve.
Here's the Season 2 synopsis:
In Season 2, London's first-ever female detective, Eliza Scarlet, continues to grow her private detective firm with the somewhat reluctant help of her friend (or more-than-friends?) police detective William "The Duke" Wellington. 
Kate Phillips and Stuart Martin return as the detective duo/will-they-or-won't-they couple Miss Eliza Scarlet and Inspector William "The Duke" Wellington. The returning cast includes Ansu Kabia, as Eliza's heavy, Moses, Cathy Belton as housekeeper Ivy, and Andrew Gower as Rupert Parker, her friend/benefactor. Matthew Malone will return as PC Honeychurch and Simon Ludders as the mortician Mr. Potts. They are joined by new faces Laura Rollins (Innocent) as Clementine, Jessie Cave (Harry Potter) as Hattie Parker, Felix Scott (Wolf Hall)  as PI Patrick Nash, Tim Chipping (The English Game) as Detective Phelps, Evan McCabe (Doctor Who) as Oliver Fitzroy, Michael Simkins (This is Going To Hurt) as Police Commissioner Fitzroy, and Ian Pirie (The Capture) as Wellington's new superior, Sergeant Munro.
Miss Scarlet and the Duke Season 2 will premiere on most PBS stations at 8 p.m. ET on October 16, 2022, and run on a weekly schedule for six episodes. All episodes stream all episodes on PBS Passport starting the same day.
---
By
for on October 5th, 2022
More to Love from Telly Visions