By
for on December 19th, 2022
Matthew Macfadyen's 'Stonehouse' Coming To BritBox in January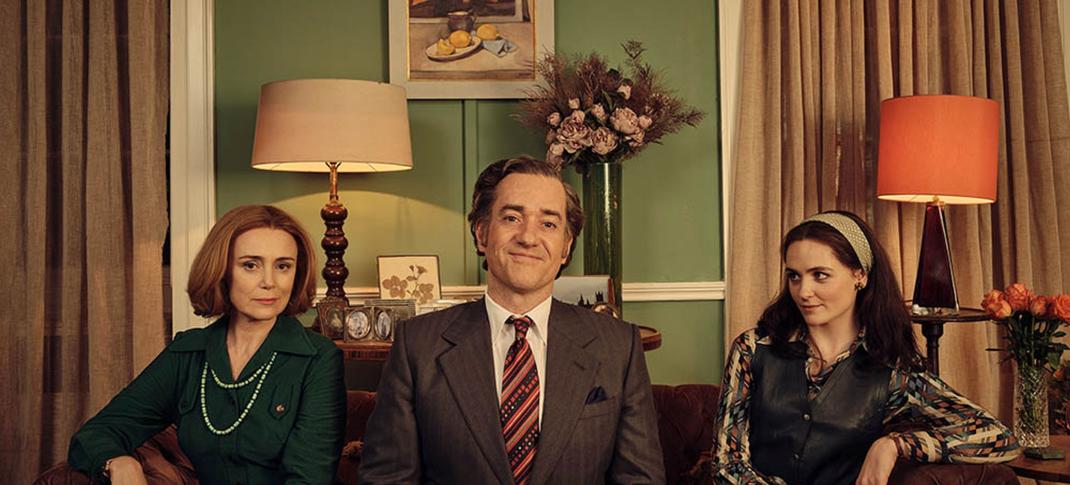 The truth-is-stranger-than-fiction 1970s-era tale of real-life Labour MP John Stonehouse, who attempted (and failed) to fake his death and restart life in Australia, is the perfect fodder for true crime TV. It has all the hallmarks of the genre: a husband who cheats on his wife abuses his power, gets in over his head, and then makes dumb decisions. Even better, it happened in the mid-1970s, making it a period piece ripe for prop-and-costume fun, and from the looks of the first trailer for BritBox's Stonehouse, stars Matthew MacFadyen and Keeley Hawes are having a ball doing just that.
The Stonehouse saga is very much a story of its era. Disappearing off the face of the earth after faking one's own death would be impossible in the 21st century, where phones, computers, cameras, etc., follow and track people everywhere. But in the 1970s, when the world was just at the cusp of the Big Brother era and the breakthrough of internet technology, running off to another country, pretending to drown, and then going and living in a third one seemed like it should work, even though in the shrinking post-World War II era, global communication was rapidly changing so that it was no longer so.
But the Stonehouse scandal ran deeper than your run-off-the-mill MP drowning in debt and thinking a quick dip in Miami would wash it away. In 2012, it was revealed that Thatcher's government conspired to cover up Stonehouse's much larger crimes: He was a Czechoslovak secret service agent who had been infiltrating the British Labour government on behalf of the USSR. He could have done much more Cold War damage if he had been more competent or less greedy. Perhaps viewers should be thankful he was both. 
Here's the series synopsis:
The extraordinary story of disgraced Labour Minister John Stonehouse – a charismatic, high-flying politician who vanished from a Florida beach in 1974, leaving behind a neatly folded pile of clothes as well as his wife and children. A shocked public and media presumed he had drowned or been eaten by sharks, but in reality, he had faked his own death to cover up the secret life he had been living, which included an affair with his secretary.
The series stars real-life husband and wife team Matthew Macfadyen (Succession) and Keeley Hawes (It's A Sin) as the Stonehouse couple, John and     
Barbara. The series costars Emer Heatley (Show Trial) as Sheila Buckley, the secretary with whom he had the affair, Kevin McNally (Unforgotten) as 1970s Prime Minister Harold Wilson, and Devon Black (Downton Abbey) as Margaret Thatcher. The cast includes Simon Greenall, Dorothy Atkinson, Richard Dillane, Orla Hill, and newcomers Dainton Anderson and Aoife Checkland. The three-part series was written by John Preston (A Very English Scandal) and directed by Jon S. Baird (Vinyl). 
All three episodes of Stonehouse will debut on BritBox on Tuesday, January 17, 2023.
---
By
for on December 19th, 2022
More to Love from Telly Visions