By
for on July 29th, 2022
'Masterpiece' Orders Up 'Mrs. Churchill' Limited Series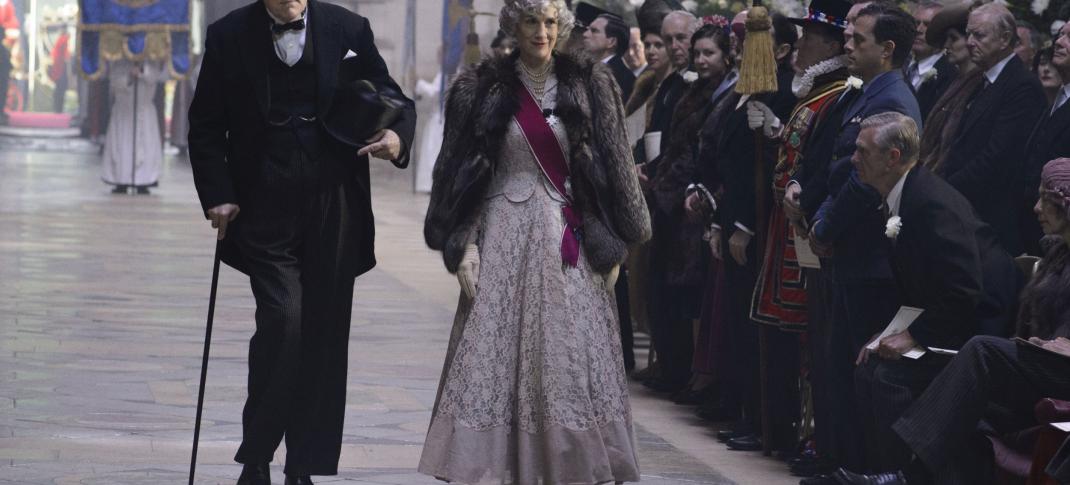 The Television Critics Association press tour dedicates two days to PBS' myriad offerings, with one of the leading slots going to Masterpiece. This year, the anthology series trumpeted the ongoing hits All Creatures Great and Small and Miss Scarlet and The Duke, and the highly anticipated Magpie Murders, which debuts in the fall. But the panel also had one more surprise, a new limited series in development in partnership with Maven Screen Media, based on the life of Clementine Hozier. She became the wife of the famed war-time Prime Minister, Winston Churchill. 
Though there have been multiple series and movies focused on Winston Churchill, from his pre-war years, to his post-war attempts at a comeback, there has been little in the way of focusing on his wife, who only has a few biographical books on her life. And yet, Clementine Hozier was a fascinating woman. Legally, she was declared the daughter of Sir Henry Hozier and Lady Blanche Ogilvy (daughter of the 10th Earl of Airlie). However, Hozier's well-known infertility issues and Lady Blanche's tendency to take lovers means her paternity has been a subject of much debate. (Lady Blanche insisted Clementine's biological father was horseman Capt. William George "Bay" Middleton, no relationship to Duchess Catherine.)
The five-part drama will delve into Clementine Churchill's public and private life. Writer Margaret Nagle (The Good Lie) has been commissioned to write an original script, the working title of which is Mrs. Churchill. She will executive produce alongside Maven founders Celine Rattray and Trudie Styler, Masterpiece head Susanne Simpson, and Origin Pictures' David Thompson and Sayako Teitelbaum. Simpson called the forthcoming series "the untold story of a fiercely Independent and very modern heroine who risked everything to save her country and the world from fascism--and her husband from himself. Clementine's story has slipped through the cracks of history."
According to the press release, each episode will follow Clementine through "pivotal moments" of her life. Here's the series synopsis:
Raised by an unstable mother in relative poverty caring for her siblings, Clementine became a suffragette working two jobs. Known as the "Broke Beauty," she refused to marry for money or a man she didn't love. The series will follow her courtship with Winston and struggle with motherhood, her broken relationship with her young niece, Diana Mitford, who was brainwashed by fascism, and her pivotal relationship with Harry Hopkins (FDR's conscience) who held the purse strings to  (yet to be created) Land Lease, ensuring England could survive against the Germans until America joined the war and a climactic trip to Russia where she goes toe to toe with Stalin. The show will be a window into one of history's most remarkable and complicated women.
By the time of her husband's passing in 1965, the one-time Clementine Hozier of uncertain birth had become Clementine Ogilvy Spencer Churchill and was named a life peer as Baroness Spencer-Churchill, of Chartwell in the County of Kent. Unfortunately, the family did not manage her finances appropriately. By the time she passed away of a heart attack at the age of 92 in 1977, having outlived Winston by nearly 13 years (as well as three of her children), she was auctioning off portraits of her late husband to make ends meet. 
As the scripts are still in development, no actors are attached to the project. The tentatively titled Mrs. Churchill does not yet have a release date.
---
By
for on July 29th, 2022