By
for on May 20th, 2014
Martin Clues to Play Sherlock Holmes Creator Sir Arthur Conan Doyle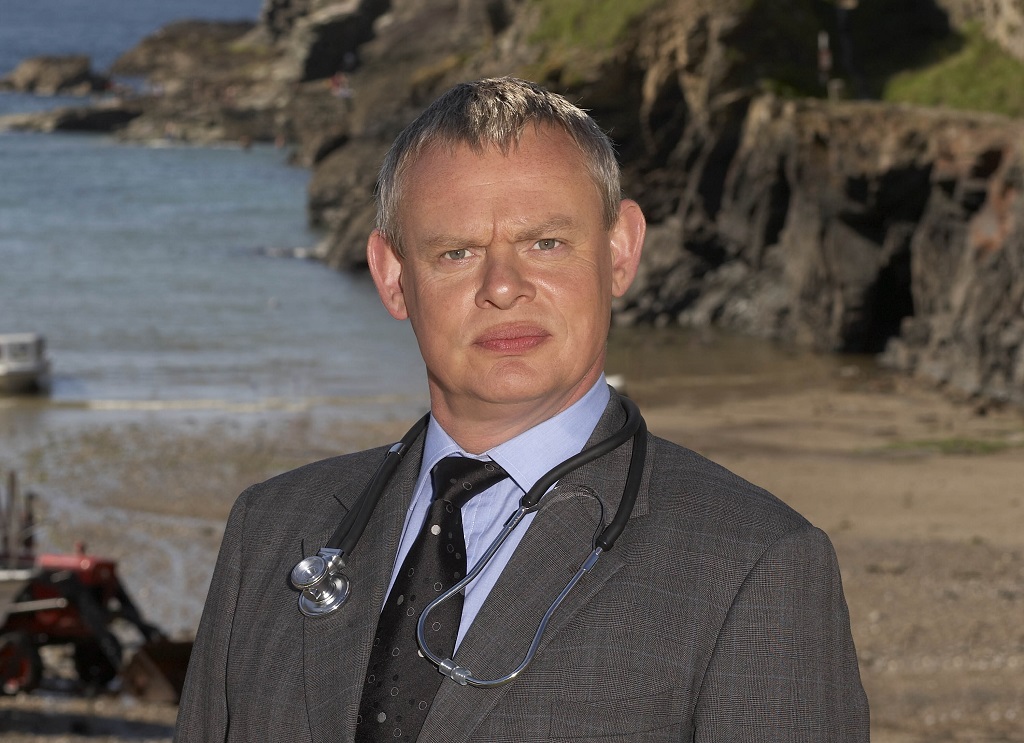 Worlds colliding! Well, sort of, at least.
Doc Martin
star
Martin Clunes
has signed up to play Sherlock Holmes creator
Sir Arthur Conan Doyle
in an upcoming drama for British network ITV
. Whilst it's not
exactly
Clunes scoring a guest spot on popular mystery series
Sherlock
with
Benedict Cumberbatch
and
Martin Freeman
, it's close enough for me.
The three-part series, called Arthur and George, will adapt Julian Barnes' novel of the same name, which is loosely based on an intriguing series of genuine events in the life of Conan Doyle.
Set in 1903, the story focuses on Conan Doyle's real-life attempts to clear George Edaliji, an Anglo-Indian solicitor who is serving time in Pentonville Prison after being (falsely) accused of a series of attacks on livestock in Staffordshire that have become known as the The Great Wyrley Rippings.
On learning of George's plight and glimpsing the headlines concerning the animal mutilations, Arthur joins forces with his trusted manservant Alfred "Woody" Wood to challenge what this miscarriage of justice. [Insert "The Game is On!" joke here.]
As well as dealing with the Edaliji case, Arthur & George also traces Conan Doyle's relationship with Jean Leckie, a much younger woman, with whom he enjoyed a 'platonic' relationship whilst his first wife, Louisa, was alive. Jean eventually became his second wife.
"Arthur & George explores what we think we know about Sir Arthur Conan Doyle's life.  It's a fascinating insight into the man who was to become one of the most famous of his age," said ITV's Director of Drama Steve November. "We're delighted to be working with Martin and the production team at Buffalo Pictures on such a clever and complex adaptation of Julian Barnes's acclaimed novel."
The three-parter will be written by Silent Witness and Waking the Dead scribe Ed Whitmore and is set to go into production during the Fall of 2014, with further casting details to be announced at a later date.
How do you feel about the thought of Clunes as Conan Doyle? 
---
By
for on May 20th, 2014
More to Love from Telly Visions