By
for on February 15th, 2023
PBS's 'Marie Antoinette' Trailer Puts a New Spin on One of History's Most Famous Queens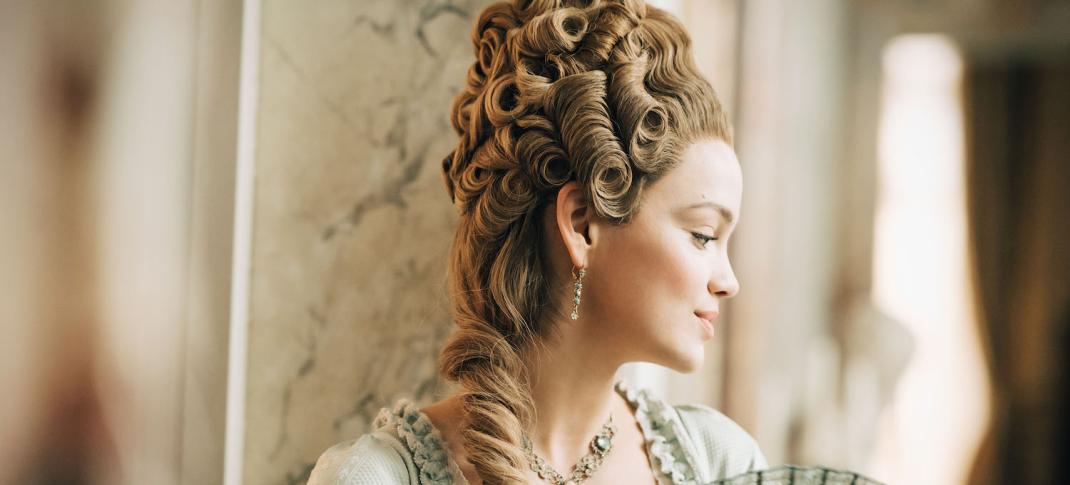 Marie Antoinette is one of the most famous women in history, a queen who is most often remembered more for the idea of who she was and what she represented rather than for anything to do with the actual historical fact of her life. Our modern-day pop culture most often tends to remember her as some variety of oppressive elitist: a spendthrift clotheshorse whose shallow ways drove France into financial ruin, a frivolous airhead who never had any significant thoughts about how the country she ruled should be run, or a shallow child who loved the fun of cosplaying the supposedly bucolic life of a rural peasant even as she actively looked down on France's real poor. 
Thankfully, the upcoming PBS period drama Marie Antoinette seems to be taking a different tack, spinning a more modern, feminist version of the story of the French queen's famous life and, hopefully, not including any scenes in which she's telling anyone to eat cake. (Which, fun fact, probably never happened in real life, either.)
The eight-part drama comes from Deborah Davis, the writer of the Oscar-winning film The Favourite, and the production company behind the wildly entertaining (if not always entirely historically accurate) period series Versailles, which chronicled Louis the Sun King's decision to turn a family hunting lodge into his kingdom's most famous (and opulent) chateau. Marie Antoinette will tell the story of the infamous queen as a rebellious teenage girl, who arrives at court with no idea how to fit into the French aristocracy or how to handle her new royal husband, who seems to be completely uninterested in sleeping with her despite their duty to create an heir. 
Feisty and fiery, the young Marie immediately sets about shaking up things at French court, as she fights for a place in her own marriage and the respect of the nobles she must rule.
The series description reads as follows. 
Marie Antoinette is just a teenager when she leaves Austria to marry the dauphin of France. With pressure to continue the Bourbon line and secure the Franco-Austrian alliance, she must follow the complex rules of the French court while attempting to charm her reluctant king-to-be, Louis XVI. Transforming into the Queen of Style and a true fashion icon, Marie Antoinette tries to recreate Versailles in her image: free, independent, and feminist. But defamatory pamphlets and persistent rumors about her private life undermine her status, and her opponents within the Royal Family will do everything they can to bring her down.
Rising Russian-born German actor Emilia Schüle stars as the titular queen, opposite Bridgerton's Louis Cunningham as her husband, King Louis XVI. Other familiar faces in the series' ensemble include James Purefoy (A Discovery of Witches), Gaia Weiss (Vikings), Jack Archer (The Bay), Jasmine Blackborow (Shadow and Bone), Oscar Lesage (Dangerous Liaisons), Crystal Shepherd-Cross (Chronicles of the Sun), Roxane Duran (Mrs. Harris Goes to Paris), and Caroline Piette (Beats Per Minute).
Marie Antoinette will premiere on PBS beginning Sunday, March 19 at 10 pm  EST, but as always, check your local listings.
---
By
for on February 15th, 2023
More to Love from Telly Visions