By
for on October 31st, 2022
'The Serpent Queen's' Reign Will Continue in Season 2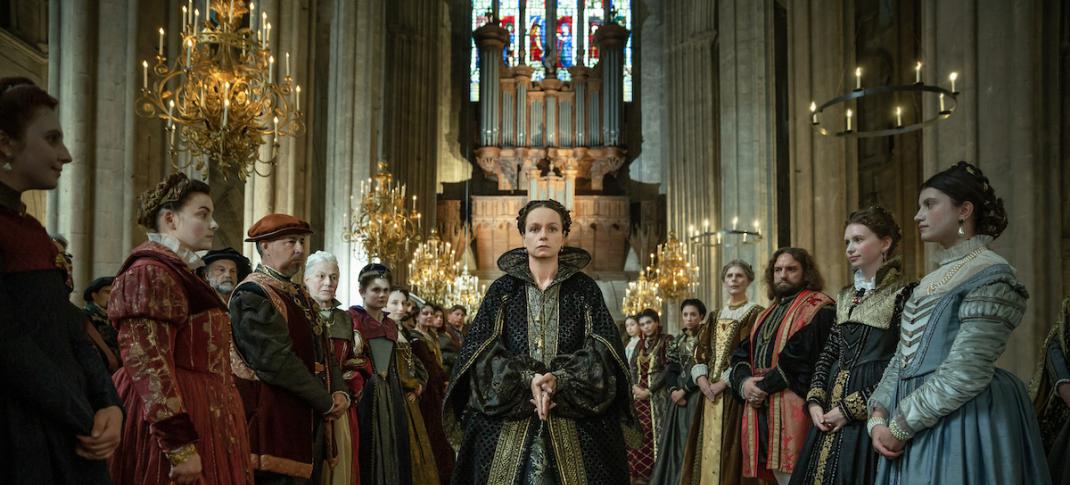 It's official: Catherine de Medici's reign will continue. Starz has officially renewed its sharp, biting period drama The Serpent Queen for a second season just as the first wrapped up this weekend. The series stars Samantha Morton (Harlots) as the infamous French Queen and aims to put a more contemporary spin on her story. From its fourth-wall-breaking narration to its explicit focus on female characters, this is a show that doesn't judge its often controversial heroine but instead celebrates her ability to not just survive but thrive in a hostile, male-focused world. (The real Catherine, after all, went on to become one of the most powerful and longest-serving rules in French history.)
The first season covered the Queen's early life, starting when the young Catherine arrived in France when she was just 14 and married the second son of the French king. Over the show/s first eight episodes, she must learn to both navigate an openly hostile court and manage her relationship with her new husband, who is very famously in love with his mistress, a woman 25 years his senior. With her future uncertain, she must quickly learn who she can trust while outmaneuvering anyone who underestimates her determination to survive at any cost.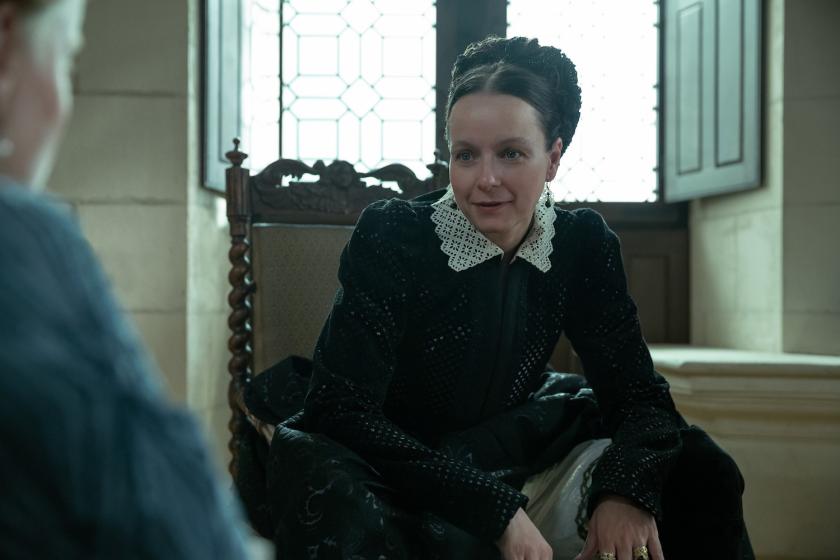 "The Serpent Queen is distinctly modern, darkly comedic, and completely unexpected," Kathryn Busby, President of Original Programming, STARZ, said in a statement. "Catherine De Medici's story is the perfect complement to our female-forward slate, and Samantha Morton's brilliant portrayal of this ruthless, charming, and savvy queen anchors the whole production. We're thrilled to unveil more of her incredible life and reign in season two, which promises to be even more provocative and sublime."
Since the series is just wrapping its first season, there are few clues about what Season 2 might involve at the moment. But since the events of the story that Catherine has been telling all season about her origins have finally caught up to the events of the life she is currently living, which is set just as her second son is about to become King Charles IX, it's clear that there is plenty left to explore. Particularly because, historically speaking, many of her life's darkest and most dramatic events are still ahead of her. 
Since Charles is still a child when he comes to the throne, Catherine is named Regent, meaning that she will rule France in her own right for several years. (Even after Charles is declared competent to rule, she'll remain the real power behind the throne, as he was largely uninterested in the specifics of government.) As she struggles to keep the various warring families and religious factions of France at bay, Catherine makes some suspect choices that lead to a variety of bad outcomes, including several violent events such as the infamous St. Bartholomew's Day massacre in which many of the country's most prominent Protestants are killed. 
Her interest in the occult also allegedly grew during this period, with the arrival of the seer and astrologer Nostradamus at court. (She makes him the royal physician to her son at some point.) This was also about the period when she founded her famous Flying Squadron, a group of female spies who were assigned to gather information for Catherine about the men of the court and occasionally use their so-called feminine wiles to distract those who were being particularly disruptive or dangerous.
So, there are certainly plenty of dramatic stories about her life still to be told, particularly now that she is free from both Henri and Diane's presence. How (or whether) the show will continue to incorporate Mary Queen of Scots's story is something only Season 2 can tell us. (Strictly speaking, the real Mary doesn't return to France again during her life once she goes home to Scotland, but this show has already proven itself willing to be creative with history.)
There is no word yet on when we might expect to see any Season 2, but at some point in 2023 seems likely. Keep your snake emojis handy.
---
By
for on October 31st, 2022
More to Love from Telly Visions