By
for on December 17th, 2022
The 'Marie Antoinette' Trailer Welcomes Us All to Versailles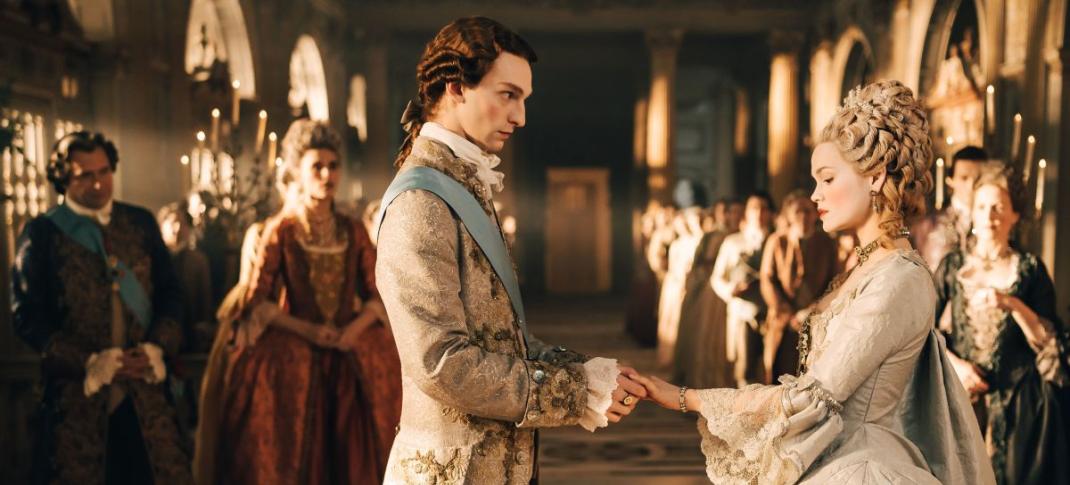 Marie Antoinette is one of those rare historical figures that everyone has an opinion about—regardless of how much of the actual history surrounding her life you actually happen to know. Depending on who you ask, she's either a frivolous airhead, a spendthrift clotheshorse obsessed with shoes, or an oppressive elitist who loved the fun of cosplaying as a peasant, when she wasn't actively looking down on or outright oppressing the poor.
To be fair, the real Marie Antoinette was likely none of those things. (She also probably never told her subjects to eat cake either.) This is why the prospect of the upcoming period drama Marie Antoinette is so enticing: the series will reportedly put a more modern, feminist spin on the story of her life, and it has the behind-the-scenes crew to be able to back up that promise. 
The eight-part drama comes from Deborah Davis, the writer of the Oscar-winning film The Favourite, and the production company behind the wildly entertaining if not always entirely historically accurate series Versailles, which chronicled Louis the Sun King's decision to turn a family hunting lodge into his kingdom's most famous (and opulent) chateau. Rising Russian-born German actor Emilia Schüle stars as the titular queen, and if the first proper trailer for the series is anything to go by, her Marie Antoinette will certainly shake things up, even as she fights to maintain her own position.
"History is not kind to losers," she says, as clips of raucous court parties contrast sharply with her difficult interactions with her husband Louis and the snide looks leveled at her from waspish ladies in waiting who already appear to have deemed her marriage a failure.
Barely fourteen when she first arrived in France to wed Dauphin Louis-Auguste, Marie must quickly learn to navigate the labyrinthine rules and secrets of the French court. Under constant pressure to deliver a Bourbon heir and with a husband who refused to touch her for the better part of a decade, the stubborn young princess had to forge her own path—one that made her plenty of enemies but that ultimately redefined what it meant to be French.
Other familiar faces in the series' ensemble include James Purefoy (A Discovery of Witches) as King Louis XV, Louis Cunningham (Bridgerton) as the future King Louis XVI, and Jack Archer (The Bay) as Provence. The cast also features Jasmine Blackborow (Shadow and Bone), Gaia Weiss (Outlander), Marthe Keller (The Romanoffs), and Crystal Sheperd (Versailles).
Marie Antoinette is set to premiere in the U.K. on BBC Two this holiday season and will come to America in the spring on PBS, beginning Sunday, March 19. It will air in a block that includes the new seasons of Call the Midwife and Sanditon, giving us a full night of period dramas to lose ourselves in this spring. 
---
By
for on December 17th, 2022
More to Love from Telly Visions