By
for on November 22nd, 2021
Bertie Carvel on Playing 'Dalgliesh' and Why Murder Mysteries are So Enduringly Popular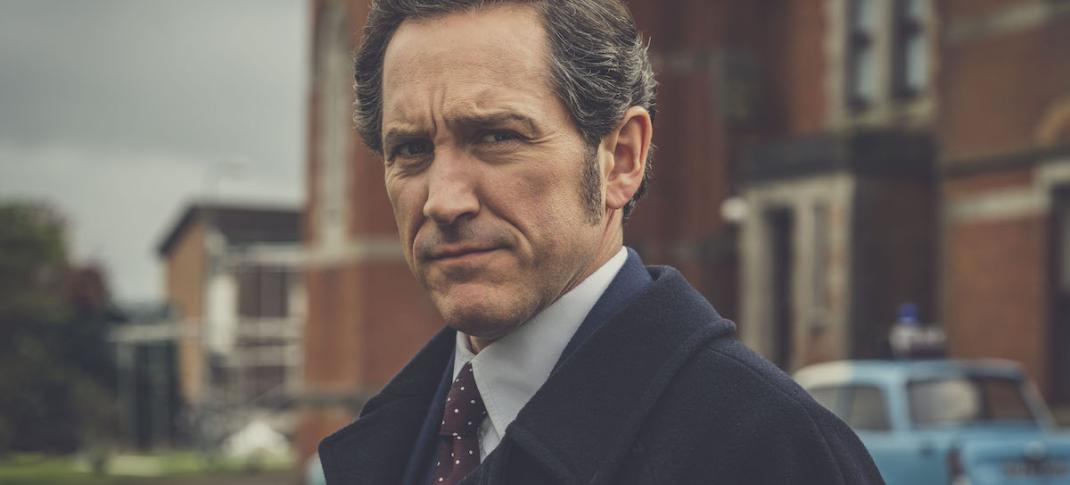 Acorn TV's new period-set mystery series Dalgliesh may feel fairly familiar to Anglophile audiences, given that it's based on a series of novels by P.D. James that originally began publishing in 1962 and continued for over four decades afterward. These books have spawned multiple small screen versions over the years that followed, thanks to their smart, layered mysteries and a lead character who exists as something of a paradox
In this latest version, actor Bertie Carvel plays the titular inspector, a man who is intensely private but equally sure of himself, both controlling and deeply empathetic. But, like many other famous British crime solvers, he is not exactly known for wearing his heart on his sleeve. 
"Well, he's described on page one of the script as often inscrutable," Carvel says during a wide-ranging conversation with Telly Visions. "Which is a wonderful invitation really, isn't it - because it's so film-like. But when I think about the protagonists in film that I most enjoy watching, there's a sense that you're pulled into them and, [for me,] having played a lot of larger than life characters - which I've very much enjoyed - I loved the idea of playing somebody for whom it might be said that still waters run deep."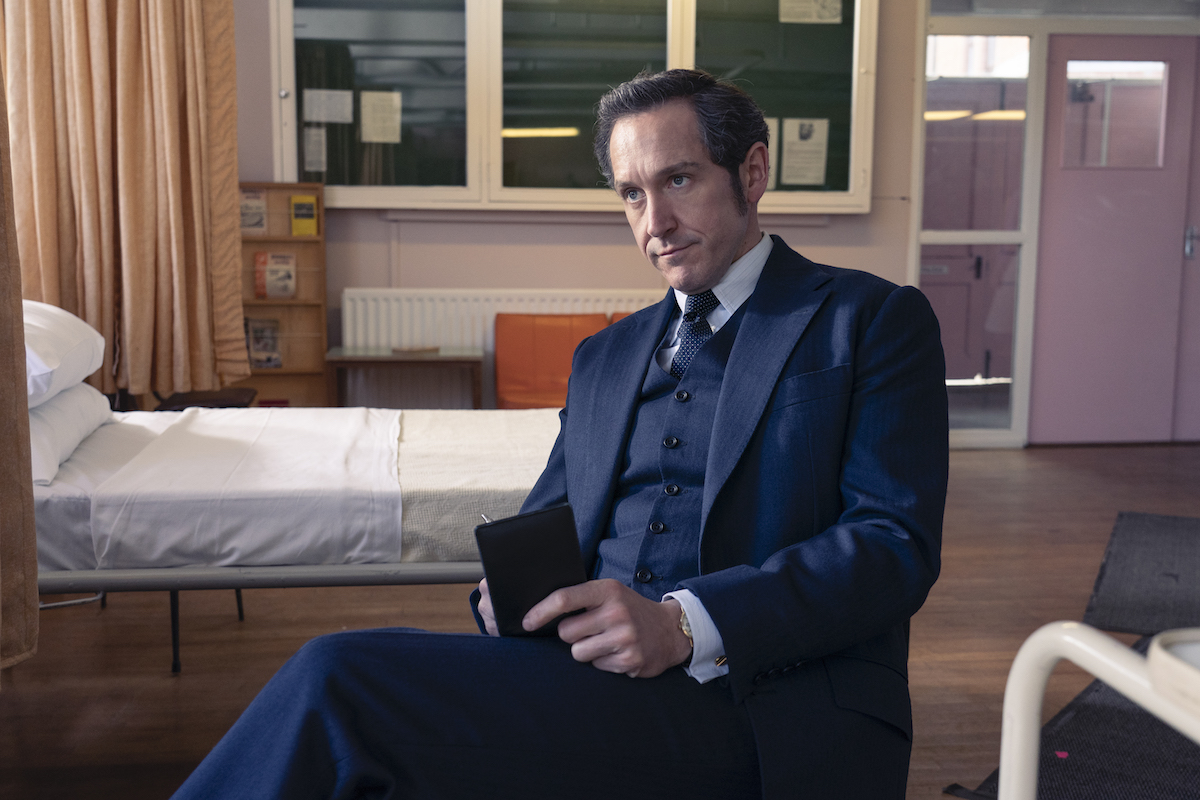 In the pantheon of British literary detectives, Adam Dalgliesh is often remembered for the fact that he happens to be a critically lauded poet. (Everyone has a gimmick nowadays, it would seem.) But Carvel doesn't think that the detective's side hustle is remotely close to the most important thing about his character, except perhaps in the abstract.
"Reasonably enough in a crowded marketplace, you kind of want to sell the show, but I think that's a mistake for me to try and do so on the back of him being like the poet policeman because, well - you never get to find out what kind of poet he is," he explains. "And  I think what's important, what's more significant, really, is [to realize that] he's not writing, and to think about why he's not writing. That tells you something." 
For Carvel, for all the fact that it is mysteries that drive the series, the story at the heart of Dalgliesh is one of coming to terms with profound loss. 
"[Dalgliesh] is in the throes of grief," he explains. "He's lost his wife and child, shockingly and suddenly. And it seemed to me [to be] quite poetic, that a man who deals in death, and is so brilliant at investigating murder should find himself completely ill-equipped to process death in his [own] sphere. That seemed to me to be really quite profound and quite personal."
Carvel is probably best known for his role in the recent BBC adaptation of the bestselling fantasy doorstopper Jonathan Strange and Mr. Norrell but wasn't too worried about the fact that his latest role would inevitably draw comparisons to the Roy Marsden or Martin Shaw-led Dalgliesh adaptations that aired on Masterpiece Mystery in the 1980s and 1990s.
"It's like doing Hamlet, or Hedda Gabler," Carvel says. "You exist in relation to all the other Hamlets that have existed, but for the artists making it you just got to find your own way through the story, and try and make something that's good television, frankly."
The actor did do some research on the character, however. Though James' Dalgliesh series of books is comprised of 14 novels, only three of them (Shroud for a Nightingale, The Black Tower, and Taste for Death) were adapted for the Acorn TV series. 
"I read the books so I could get an idea of what the stories would be about," Carvel explains. "I was also very keen that there should be a story in parallel about what's happening in between times, right? What is the journey of that first series? You've got to deliver on that promise because if you want people to lean in, there's got to be something there.'
The stories in this adaptation have thus far been set solely in the 1970s, despite the fact that the books featured plots spread across multiple decades. According to Carvel, that may or may not change in the future. (Provided the series returns for a second season, of course.)
"I really liked the idea that the - like Series 2 would be in the 80s, Series 3 would be in the 90s," Carvel said. "I think you have to ask Ellen Edmondson the lead writer where she wants to go with it. What I can tell you is that - we've set all these stories in 1975 and Taste for Death, for example, was set in the early 90s. So we've not been faithful in that sense. [But,] there's something [that] felt very right that these stories would all be pulled into 1975. Because, you know, the 70s has one foot in the 50s and one foot in ultra modernity, so actually you can talk about Britain across that whole span, but within the single frame."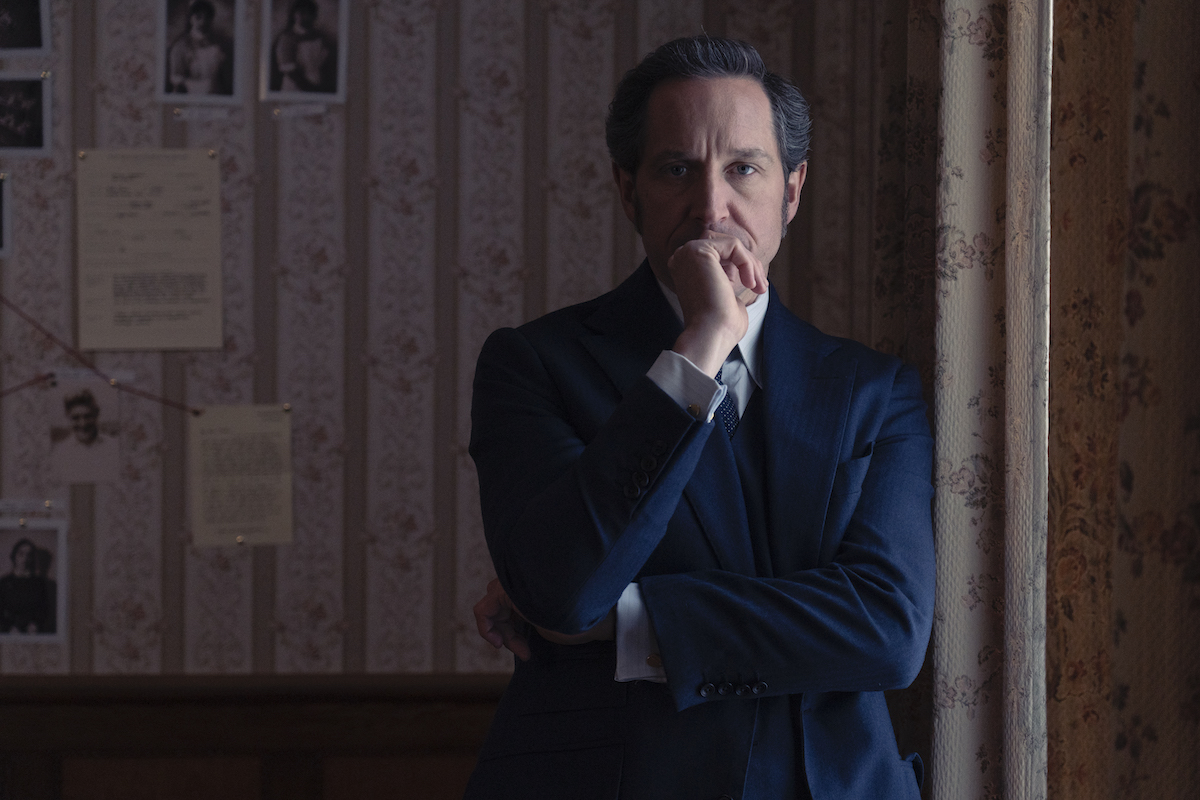 In a television landscape that's full to bursting with mysteries, one has to wonder how Dalgliesh fits in with everything else that's currently on-air. 
"You're right, you know, there's every flavor of detective out there, and to a certain extent, I mean I've got to be honest, I thought to myself, do you really need to add to the pile?" Carvel says when asked about his decision to take on the role. But, to his way of thinking, our seemingly endless fascination with the murder mystery genre is serving an important purpose for audiences everywhere. 
"[Cllearly,] there's an appetite for it," Carvel says. "And I think that's interesting. I think in some ways, murder fiction is doing something much more deeply spiritual than just being a page-turner. It's about bringing order out of chaos. I think it's about - it's a way of frame, in which we can think about, perhaps even process our own ease around death, particularly violent death. It's a safe [way] you can reflect on the one certainty of life, which is that we're all going to die."
The story of Dalgliesh then, in his view, isn't about a man solving crimes so much as it is a man trying to solve himself. 
"Given that, that's why it seemed to me to be kind of poetic, really, that this story that we've ended up telling is about a year of grief, about somebody who thinks about death all day long, And then goes home and doesn't know how to begin to open up his own broken heart."
All six episodes of Dalgliesh are now streaming on Acorn TV.
---
By
for on November 22nd, 2021
More to Love from Telly Visions