By
for on May 23rd, 2023
Acorn TV Debuts 'Cannes Confidential' Trailer While Everyone Is At Cannes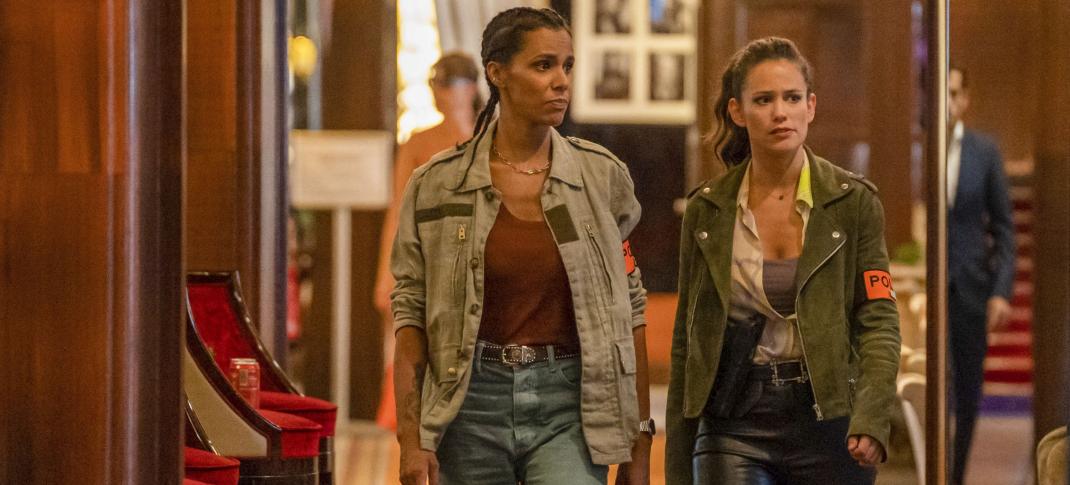 The 76th Cannes Film Festival is on in France right now, with the Cannes market in full swing, as films get scooped up by studios for release, and movies in competition hope to set themselves up for award season come fall 2023. But while the A-listers are walking the seashore, the red carpet, and the occasional product placement set up, the rest of us are at home, living our usual lives far away from the southern coast of France. Acorn TV promises to fix that for us with Cannes Confidential, a new detective series premiering in June 2023, and the first trailer looks divine.
Cannes Confidential was one of the many series commissioners at the very end of 2019 and early 2020 that got wholly disrupted by the worldwide shutdowns and lockdowns that plagued the US and Europe throughout 2020 and 2021. However, once filming finally got underway in 2022, the series, set in the Cote d'Azur, boasted of an exclusive partnership with the city that allowed unprecedented access to film in and around Cannes. As a result, Acorn TV's press release claims viewers will be "introduced viewers to a rarely seen view of Cannes, beyond the yachts and A-listers, with its fishing boats, local tradesmen, and working-class characters." 
The first trailer certainly promises the high-end half of Cannes and a few juicy mysteries to take us away to its fabulous beaches.
Here's the show's synopsis:
Cannes Confidential centers on the relationship between no-nonsense detective Camille Delmasse and charming international conman Harry King. Thrown together solving crimes on the French Riviera, Camille and Harry's relationship lies at the heart of the show against a luxurious Cannes backdrop. Camille and Harry's chemistry is complicated by Camille's colleague and wing-woman, Léa Robert, and a deal they make to free Camille's ex-Chief of Police father from corruption charges. 
The series stars French TV-drama actor Lucie Lucas (Clem) as DS Camille Delmasse, singer/actor Tamara Marthe (aka Shy'm) (Profilage) as her bag woman/detective partner, Léa Robert, and Jamie Bamber (DI Ray) as conman Harry King. The series also co-stars Jean-Hugues Anglade (Versailles), Anaïs Weill (Emily in Paris), Thomas Alden (Marie Antoinette), Rupert Wynne-James (INK), Olivia Gotanègre (Sam), and Vincent Nemeth (Julie Lescaut).
Camille Delamarre (Into The Night) directed all six episodes, which promises the two worlds of Cannes, and "two versions of reality will collide and be reflected in the personalities of the two main characters, Camille and Harry." It should be noted, though, that AMC Networks held Cannes Confidential's world premiere among the Yacht-and-A-list crowd at the 6th annual CANNESERIES festival.
Cannes Confidential will premiere on Monday, June 26, with two episodes on Acorn TV, with two new episodes a week to follow every Monday through July 10, 2023. 
---
By
for on May 23rd, 2023
More to Love from Telly Visions