By
for on May 18th, 2021
'Line of Duty' Season 6 Is One Wild Ride From Start To Finish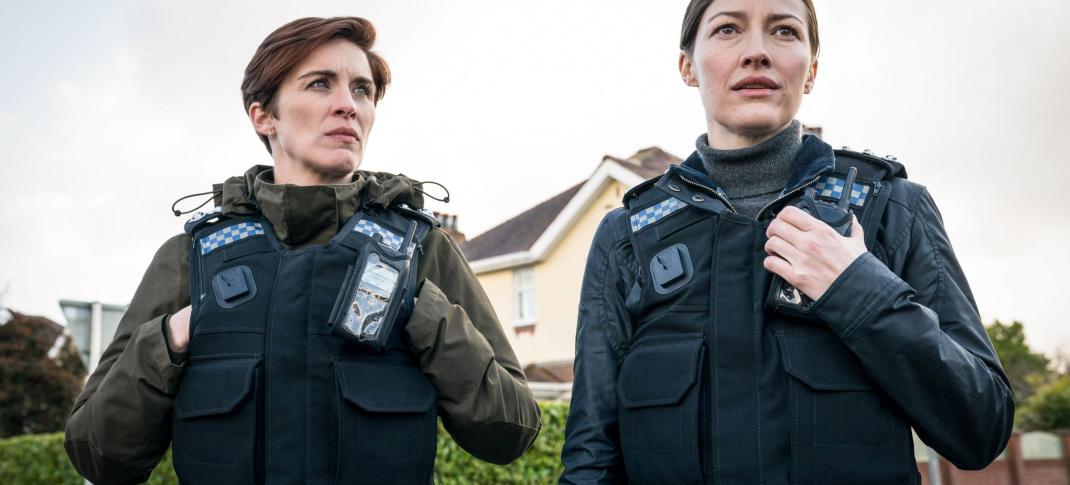 When Line of Duty first started airing in 2012 on BBC Two, it was a hit right out of the gate. Written and created by Jed Mercurio, it was the latest in a string of high-profile projects from the writer that ran the gamut from the ultra-realistic hospital drama Cardiac Arrest to Bodies, an adaptation of his first novel, that landed a slew of award nominations. Mercurio based the series on the real-life Metropolitan Police anti-corruption unit A10. Here rechristened AC12, the unit has slowly dug into what seems to be utterly unconnected corruption cases over the current six-season run.
Now in its sixth season, Line of Duty has become one of BBC One's biggest hits to date, with record-breaking viewership when the series returned in 2021. The series has not hit the mainstream here in the states. Instead, it has reached levels of cult hit status in the United States, first as a secret obsession on Hulu before being scooped up by AMC for Acorn TV ahead of Season 5. The first three seasons also aired in batches as part of pandemic filler programming, on linear AMC, in hopes of drawing attention to the series and Acorn. But Season 6 took everyone by surprise only weeks away from its planned U.S. debut by moving house to BritBox, the other British-oriented streaming service co-owned by the BBC Studios.
For those who are tuning in for the first time to see what the fuss is about, the new series does not need fans to have watched the first five seasons to pick up the familiar rhythms of the police procedural. Led by a pillar of moral upstanding in Superintendent Ted Hastings (Adrian Dunbar), the series began when DS Steve Arnott (Martin Compston) was recruited to join this elite force alongside DC (now DI) Kate Fleming (Vicky McClure). In the intervening years, the team has brought down guest star suspect, from DI Lindsay Denton, played by Keeley Hawes (Bodyguard), to DCI Roseanne Huntley, played by Thandiwe Newton (Westworld).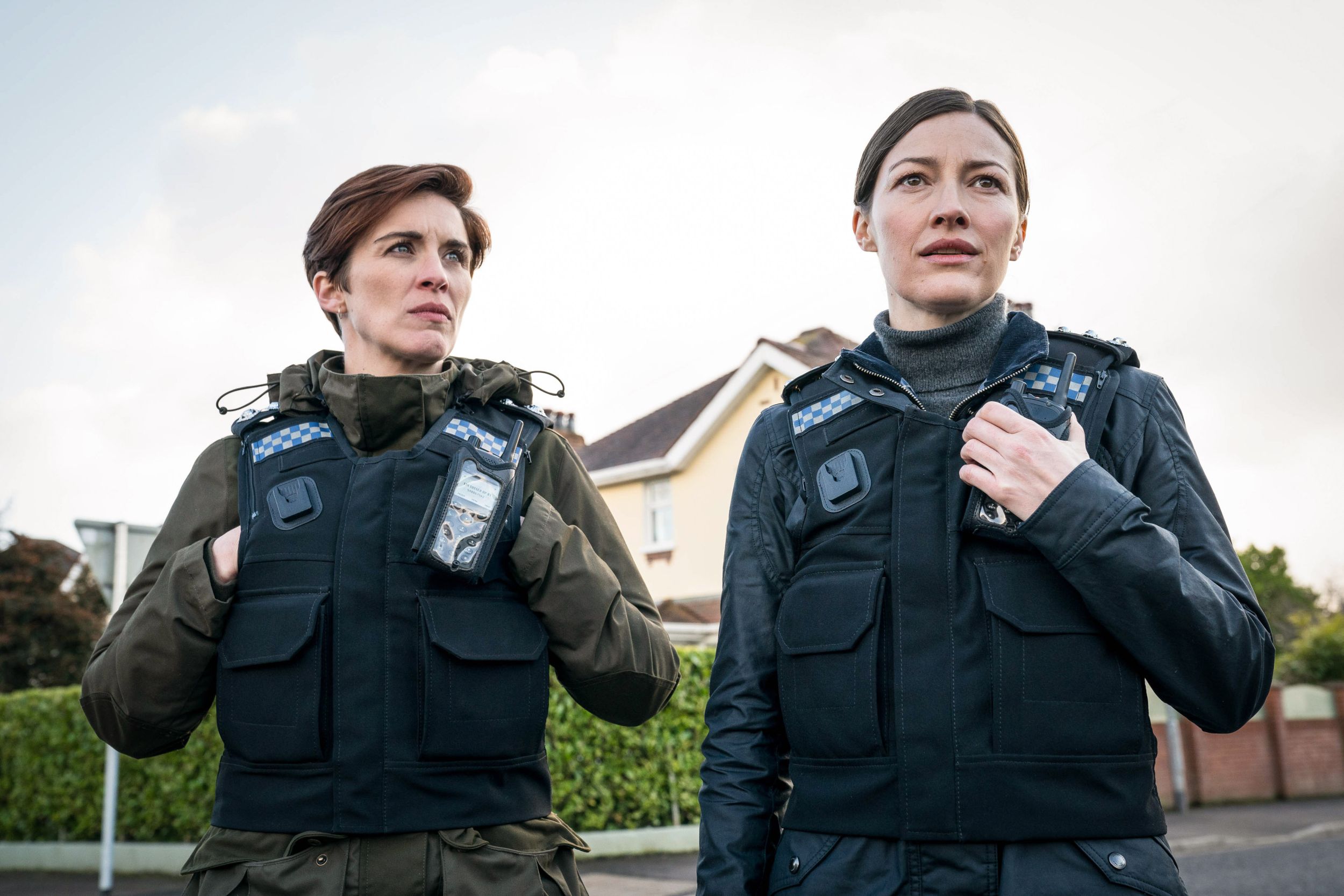 Season 6 begins, as most seasons do, opening with this year's office of interest, Hillside Lane police station, lead by DCI Joanne Davidson, played by Kelly Macdonald (Gosford Park). She is the Senior Investigating Officer (SIO) of Operation Lighthouse, the team assigned to the murder of journalist Gail Vella. Though Davidson is treating this as a possible crime of passion by an unwell fan, Vella's investigation into the ongoing corruption AC12 has uncovered over the years has made this case one of particular interest to Hastings and Arnott. Moreover, as the first episode opens, they've gotten a tip-off from inside the office that Davidson's questionable behavior has allowed the suspect to escape.
But is the tip-off a genuine whistleblower, or are things more complicated than they seem? By the time the first episode is over, there's credible evidence that Davidson is not the correct suspect AC12 should be interested in. but there's a mole somewhere in the office; it's just a matter of figuring out who it is on the take. Like any show running over half a decade, the characters have their dramas, some of which get explanations, while others are allowed to be convenient plot points. However, even when Line of Duty takes a detour into actions or love affairs, it's never very long before the case is back on.
There are plenty of returning characters from earlier adventures who slide in and out of the story. They include DSU Ian Buckell's (Nigel Boyle), who's been in the series on and off since its first season, while others are newer faces whose stories haven't entirely wrapped up yet, like Steph Corbett (Amy De Bhrún). For longtime fans, these characters are satisfying returns of dangling threads. Even so, first-timers are given plenty of context clues to pick up what they need to know without the show ever breaking pace for exposition.
That quick pace is the show's secret weapon. Fans who caught Mercurio's other hit series, Bodyguard on Netflix, will recall the dazzle of the series' pacing. The sense of a wild ride that could break away at any moment turned the show into one of the streaming service's major British imports. Line of Duty is where Mercurio honed that weapon to a fine point, and Season 6 reaps the benefits, hooking the viewers from the opening operation's surprising U-turn to bank robbery to the reveal of who this season's baddie is.
Six seasons also means that the show has slowly built up an arc that has started to connect these yearly cases into a larger pattern. I'm not saying this is going to be the case that finally goes all the way to the top, though with a bonus seven-episode run, there's a little more room this year. (It doesn't make up for no new season last year, but fans will take it.) But with each connection from the police force into the shadowy world of organized crime, it seems like Hastings and his crew get a little bit closer every day to finding that smoking gun.
Whether or not Line of Duty finally hits it big in the states due to the move to Britbox remains to be seen. But it's a reminder of how much great stuff both the BBC and ITV have in their arsenals should they ever choose to claw it all back from Netflix, HBO Max, AMC, and so forth and create the ultimate anglophilic streaming service. Line of Duty is an excellent first step. Hopefully, viewers follow.
Line of Duty Season 6 premieres on May 18, 2021, on Britbox, with one episode a week to follow every Tuesday.
---
By
for on May 18th, 2021
More to Love from Telly Visions