By
for on February 3rd, 2023
'The Law According to Lidia Poet' Tells the Story of Italy's First Female Lawyer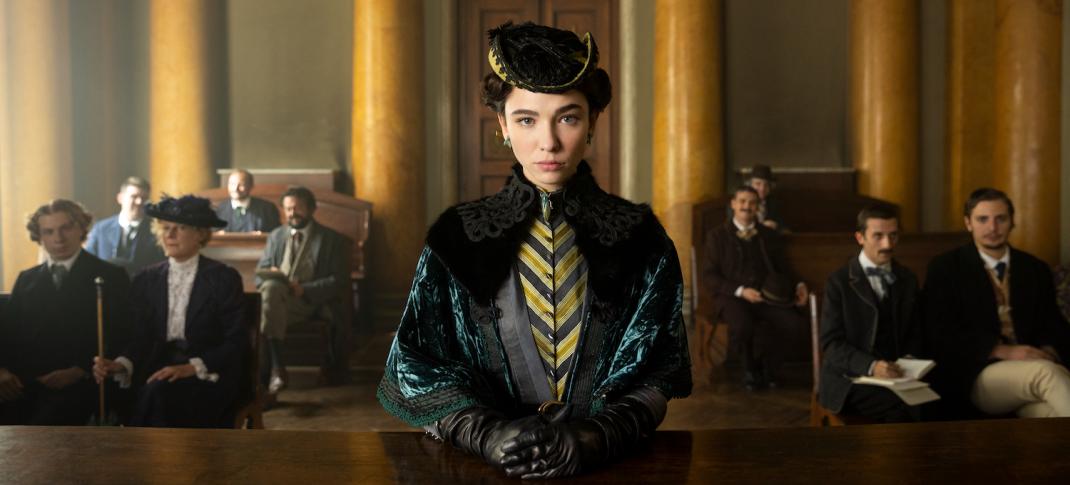 The many streaming services we all enjoy these days require a constant influx of new content to keep subscribers happy and viewers engaged, which means that American fans are suddenly finding themselves exposed to all manner of international programming we might never have come in contact with otherwise. From the bevy of Walter's Choice dramas regularly arriving on PBS Passport each month to Netflix's newfound love of K-dramas and Scandanavian mysteries, the world is literally just a click of your remote away. 
Netflix's latest acquisition, a six-part procedural period piece called The Law According to Lidia Poet, seems primed to garner serious cross cultural appeal, much like the streamer's recent German period drama The Empress and French crime series Lupin, And while the show may technically not be British -- in fact, it was shot entirely in Italian -- its premise and trailblazing lead character will certainly feel familiar to fans of U.K series like Miss Scarlet & the Duke, which follows the story of the only female private investigator in Victorian London. While Miss Scarlet is definitely more mystery oriented than it sounds like Lidia Poet will be, there's definitely an emotional kinship between the two series, in that they're both pioneering women trying to make their own way in a profession traditionally dominated by men. 
The Law According to Lidia Poet dramatizes the true life story of Italy's first female lawyer. Set in late 19th-century Turin, it follows the eponymous Lidia, an Italian woman who fought a successful legal battle to be allowed to practice law after she was forbidden to do so by court order. Penniless but prideful, Lidia takes a job at her brother Enrico's law firm where she assists with cases even as she prepares to make an appeal of the court's ruling that will help secure her right to pursue her dream. 
The series' synopsis describes the show as follows. 
Turin, late 1800s. A ruling by the Turin Court of Appeals declares Lidia Poët's admission to the bar association unlawful, thus preventing her from practicing law simply because she is a woman. Penniless but full of pride, Lidia secures a job at her brother Enrico's law firm while she prepares an appeal to overturn the court ruling. In an approach that's ahead of its time, Lidia assists criminal suspects by searching for the truth behind outward appearances and preconceptions. Lidia's brother-in-law, Jacopo, a mysterious journalist, passes her information and introduces her to the hidden worlds that lurk beneath a flamboyant Turin. The series is a light procedural drama, reinterpreting the true story of Lidia Poët, Italy's first female lawyer.
Matilda De Angelis (The Undoing) stars as Lidia, alongside Pier Luigi Pasino as Lidia's brother Enrico Poët, Sara Lazzaro (The Young Pope) as Teresa Barberis, Enrico's wife, Sinéad Thornhill as their daughter, Marianna Poet. Other notable cast members include Dario Aita, Eduardo Scarpetta and Nicollo Pasetti. 
The Law According to Lidia Poet premieres Wednesday, February 15 on Netflix.
---
By
for on February 3rd, 2023
More to Love from Telly Visions