By
for on January 26th, 2023
Former 'Bridgerton' Star Ruby Stokes Leads the Trailer For Netflix Supernatural Drama 'Lockwood & Co'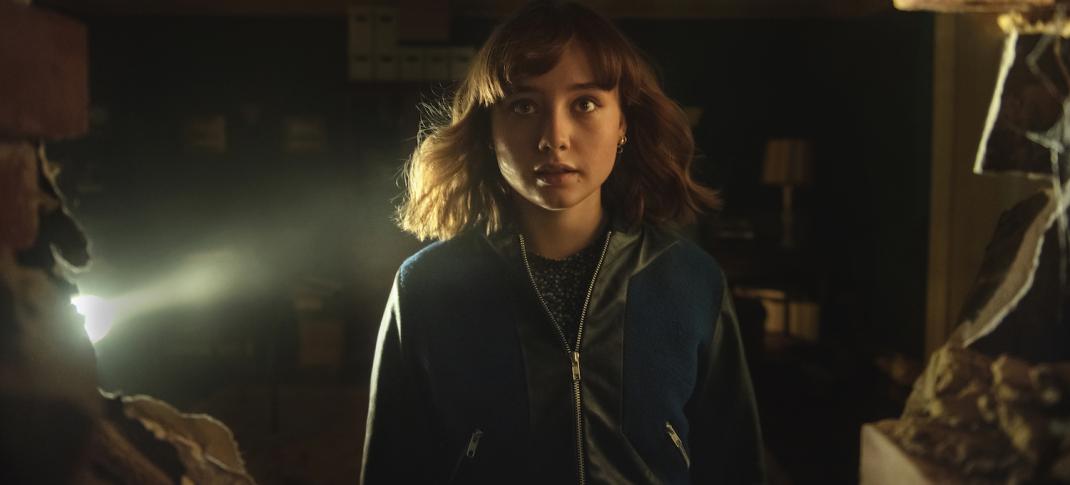 Viewers will likely remember that the third Bridgerton daughter Francesca was largely absent from the second season of the popular period drama that bears her family's surname. And Bridgerton fans will also likely remember the announcement that the role was being recast ahead of Season 3 filming, with Hannah Dodd (Anatomy of a Scandal) stepping in to take over from Ruby Stokes. But far fewer likely remember the reason why: Stokes was set to lead her own Netflix franchise, Lockwood & Co., which is set to hit screens later this month. 
Based on the British book series of the same name by Jonathan Stroud, the supernatural fantasy is set in an alternate version of London and takes place fifty years after an event known only as "The Problem", which led to ghosts walking among the living. Their very touch is lethal, and only special, psychically talented children and teenagers can fight and/or banish them. (These teens are subsequently recruited by ghost-hunting corporations because this world isn't alternate enough to not have capitalism in it, but at least the exploitation of these youths is actually a plot point. Progress?) 
The series stars Stokes as Lucy Carlyle, a talented ghost hunter with a strong psychic gift who joins up with a scrappy little two-person supernatural start-up founded by the mysterious Anthon Lockwood (Cameron Chapman) and his eccentric sidekick George Cubbins (Ali Hadji-Heshmati). Naturally, their upstart organization begins to attract attention --- from both the authorities and rival agencies who look down on them, and things go from bad to worse when they discover a wider conspiracy about The Problem's origins that puts them -- and the world at large -- in terrible danger.
The official synopsis reads as follows. 
In a world plagued by ghosts, where giant corporations employ psychic teens to battle the supernatural, only one company operates without adult supervision, and its name is Lockwood & Co. Run by Anthony Lockwood, a rebellious young entrepreneur haunted by his mysterious past, his brilliant but eccentric sidekick George and a newly arrived, supremely gifted girl called Lucy, this renegade trio are about to unravel a terrifying mystery that will change the course of history.
Alongside its main trio, the series also stars Ivanno Jeremiah (A Discovery of Witches), Jack Bandeira (Young Wallander), Morven Christie (The Bay), Rhianna Dorris (The Kid Who Would Be King), Paddy Holland (Invasion), and Luke Treadaway (Traitors). Lockwood & Co. is co-directed and co-written by showrunner Joe Cornish (The Kid Who Would Be King), who executive produces alongside Nira Park and Rachael Prior. 
The eight episode series premieres on Netflix on January 27.
---
By
for on January 26th, 2023
More to Love from Telly Visions