By
for on November 8th, 2017
Kit Harington's 'Gunpowder' Drama Comes to America on HBO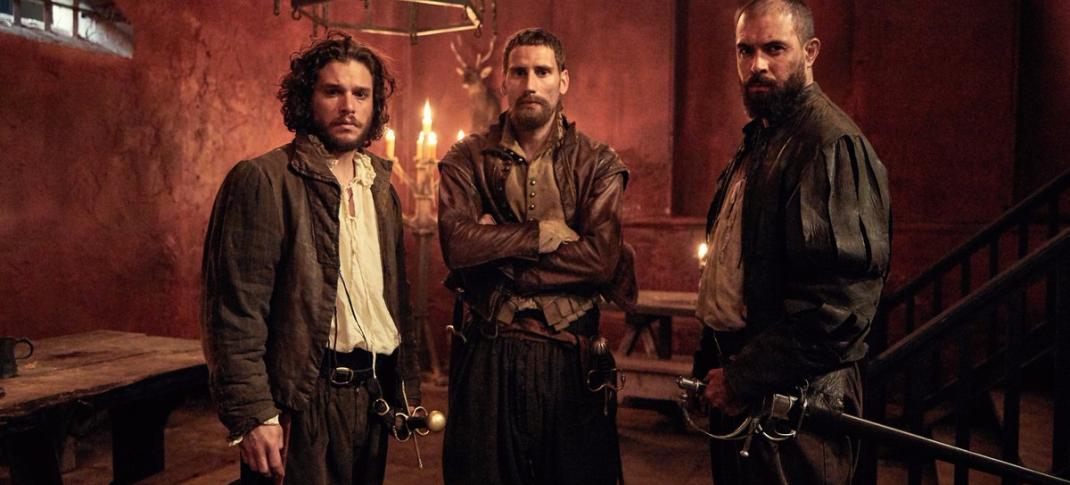 Game of Thrones fans, rest easy – you will get to see star Kit Harington's new BBC drama here in the US. And on the same network his other show already airs on! 
HBO officially acquired Gunpowder, the three-part British series in which Harington plays Robert Catesby, the true mastermind behind the infamous Gunpowder Plot.
This 17th conspiracy meant to blow up the House of Lords and kill King James I, so that a Catholic monarch could be restored to the throne of England. Most of us Yanks are aware of this event because of Guy Fawkes and the Remember, remember the Fifth of November rhyme – okay, and probably also the 2005 film V for Vendetta – but many don't know the whole story.
The Gunpowder Plot was ultimately foiled on November 5 when, thanks to an anonymous letter, Guy Fawkes was discovered guarding a cache of explosives in an undercroft beneath Westminster Palace. The British still celebrate Guy Fawkes Day every year in remembrance of this event, complete with fireworks and bonfires, where Fawkes' figure is often burned in effigy.
But what you might not know is that though Fawkes has become synonymous with this event, he wasn't exactly the brains behind the Gunpowder Plot. He was an integral part of things, to be sure, but Catesby was actually its ringleader. He was a Warwickshire gentleman and devout Catholic, and served as the driving force behind the whole thing.
Harington is joined by an all-cast that includes Downton Abbey's Tom Cullen as Fawkes, Edward Holcroft as Thomas Wintour, Mark Gatiss as Lord Robert Cecil, Liv Tyler as Anne Vaux, Peter Mullan as Father Henry Garent, Shaun Dooley as Sir William Wade and more.
Watch the full BBC trailer for yourselves below: 
The period piece aired last month in the UK in the weeks leading up to Bonfire Night, and will premiere on HBO this December. The premium cable network will air the drama over three consecutive nights, beginning December 18 at 10pm.
Now, Gunpowder isn't exactly what anyone would likely call holiday fare, but at least American audiences are getting to see the show, and only a little over a month after its UK broadcast. That's more than enough to get cheery about, if you ask me.
What do you think of Gunpowder? Will you give the show a try this December? 
---
By
for on November 8th, 2017