By
for on August 28th, 2017
'Game of Thrones' Star Kit Harington Headlines BBC 'Gunpowder' Drama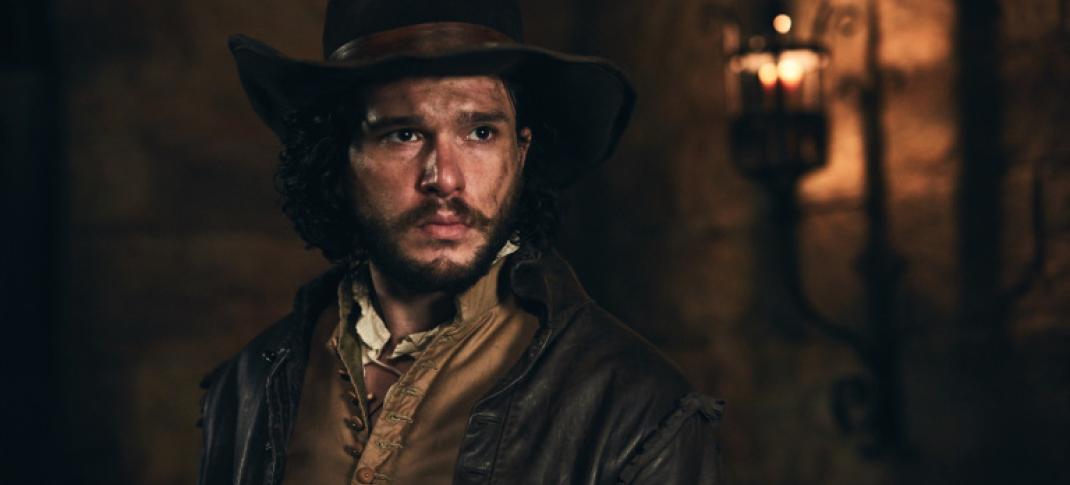 If you're a Game of Thrones fan wondering how you'll pass the time during the series' (likely quite lengthy) hiatus, don't worry. You won't have to go that long without seeing its star Kit Harington on your television screen again.
The Thrones actor has the leading role in upcoming BBC series Gunpowder, a three-part drama which tells the story of the infamous Gunpowder Plot. This is the 17th conspiracy that meant to blow up the House of Lords and kill King James I, so that a Catholic monarch could be restored to the throne of England. 
The Gunpowder Plot was ultimately foiled on November 5 when, thanks to an anonymous letter, Guy Fawkes was discovered guarding the cache of explosives in an undercroft beneath the building, The British still celebrate Guy Fawkes Day every year in remembrance of this event, complete with fireworks and bonfires, where Fawkes' figure is often burned in effigy. (And it's why, even though you may have very little idea of what the Gunpowder Plot entails, you definitely know the "remember, remember the 5th of November" rhyme.)
But what you might not know is that though Fawkes has become synonymous with this event, he wasn't exactly the mastermind of the Gunpowder Plot. He was an integral part of things, to be sure, but its ringleader was actually a man by the name of Robert Catesby. He was a Warwickshire gentleman and devout Catholic, and served as the driving force behind the whole thing.
Harington will play Catesby, who, believe it or not, he is actually descended from in real life. (Truth is stranger than fiction, indeed!). He'll be joined by several other familiar faces, including Liv Tyler, Downton Abbey's Tom Cullen, Mark Gatiss, Peter Mullen, Shaun Dooley and more.
Watch the teaser trailer for Gunpowder below: 
The series will air at a still-to-be-determined time this Fall on the BBC. The corporation even teased the new series on Twitter by promising that "Autumn is coming". (Too soon, BBC marketers. Too soon.)
Gunpowder doesn't appear to have an American distributor yet, so there's no news on when US viewers might get the chance to see it. However, given the current mega-popularity of Harrington as an actor – and all things even vaguely Thrones-related – it seems unlikely that this series won't find an American network home somewhere in relatively short order. (And certainly before Game of Thrones comes back.)
What do you think of Gunpowder? Does Jon Snow make a compelling regicide? Let's dish. 
---
By
for on August 28th, 2017