By
for on April 5th, 2017
Joanne Froggatt Serial Killer Drama 'Dark Angel' to Premiere on Masterpiece in May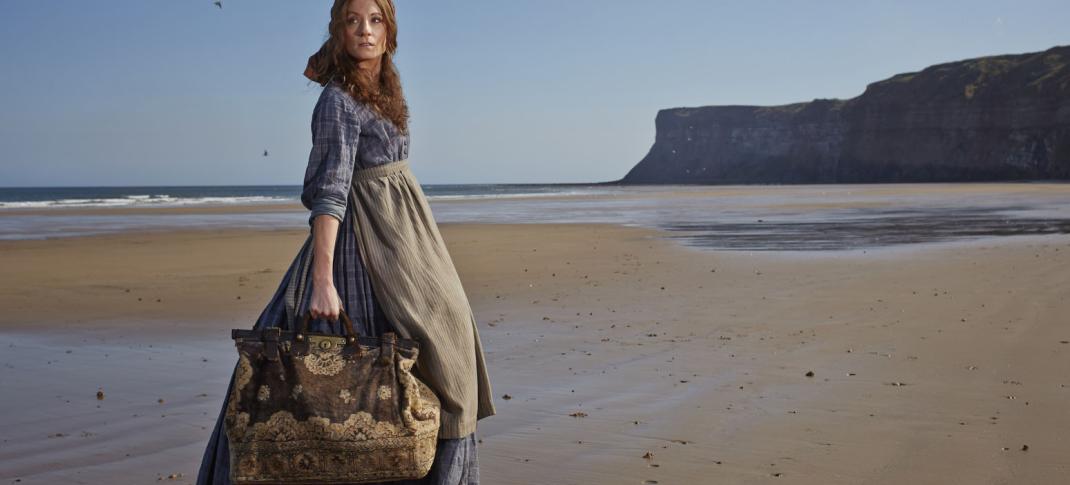 The only truly great thing to come from the end of Downton Abbey is watching the popular period drama's cast members move on to new projects. Michelle Dockery is busy playing a con artist on TNT's Good Behavior. Dan Stevens is a powerful mutant on FX's X-men drama Legion. Lily James played Cinderella, Natasha Rostova in War and Peace and a zombie-fighting version of Jane Austen's Elizabeth Bennet.
Now it's Joanne Froggatt's turn. Froggatt, who played long-suffering ladies' maid Anna Bates on Downton, has a new drama coming to Masterpiece this spring. And her role couldn't be more different than sweet Anna Bates. She's starring in Dark Angel, a drama that tells the story of infamous Victorian poisoner Mary Ann Cotton. It will premiere as part of the spring Masterpiece lineup, on Sunday, May 21st.
Inspired by the David Wilson book Mary Ann Cotton: Britain's First Female Serial Killer, the series depicts a troubled woman drawn deeper into a career of casual murder, turning her unsuspecting loved ones and friends into her victims.
A child of the coal fields, Mary Ann Cotton was born in North East England in 1832 and dreamed of escaping the poverty of life in a miner's family. She used her good looks, sexual allure and a healthy dose of arsenic in her husbands' tea to advance herself socially and financially. She insinuated herself into unsuspecting families, marrying and creating new families of her own before killing them, collecting on their insurance policies and taking off with the money.
Cotton's total body count is uncertain. But the best estimate indicates that she killed anywhere from 13 to as many as 21 people, including 3 of her 4 husbands, and several of her own children and stepchildren. She was ultimately convicted of the murder of one of her stepsons and hanged in 1873.
PBS  released its first trailer for the US premiere of the series, which aired in the UK last Fall. 
The trailer that aired on ITV is a bit more atmospheric – ostensibly because most of the British audience probably has a slightly better idea of who Mary Ann Cotton is and the crimes she committed. 
Dramatic, huh? Talk about playing against type! Personally, I'm pretty excited to see Froggatt such a different kind of role. (And in all honesty, it must have been fun to play something so dark after six years of Anna!)
Will you be giving Dark Angel a look?  
---
By
for on April 5th, 2017
More to Love from Telly Visions