By
for on April 28th, 2021
Jenna Coleman to Star in World War II Drama 'The War Rooms'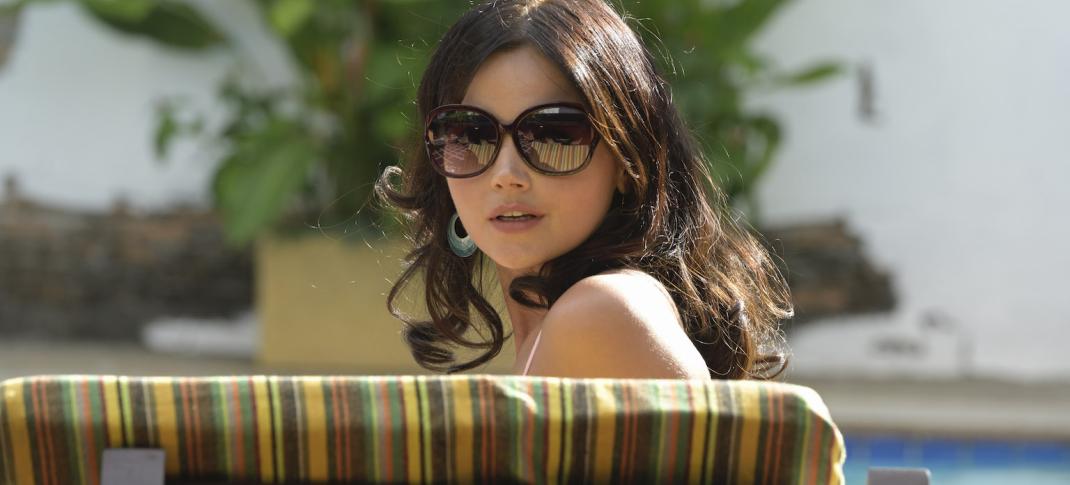 Jenna Coleman has been tapped to star in the upcoming drama The War Rooms, a series that will explore the untold stories of the women who lived, loved, and triumphed in Winston Churchill's secret Whitehall bunker during World War II. 
Coleman will play Joan Bright, an unsung hero of the war effort, who organized Churchhill's War Rooms, the underground nerve center that allowed Britain's leaders to plot the allied route to victory during the Second World War. (You can actually still visit the War Rooms, which are located beneath the Treasury in central London and are maintained by the Imperial War Museum. A note from personal experience: If you are in any way claustrophobic there are areas you will just want to pass through as quickly as possible.) 
The series will be based on Bright's memoir The Inner Circle: A View of War at the Top and the story will follow her early days as a war secretary through her triumphs in organizing the great Allied conferences. She meets several colorful real-life figures along the way, including the future James Bond novelist Ian Fleming, who reportedly based the character of Miss Moneypenny on her. 
According to The Hollywood Reporter, each season of the show is set to cover 12-18 months of World War II — from the shock of the war's outbreak to sustaining the fight to the final push for victory and the battle to shape modern Britain.
"Joan Bright was never going to live a conventional life — a young woman who lived her war days under the official secrets act, undercover and underground in the war rooms," Coleman said in a statement. "This story is so compelling not only because of her unique and liberal mind, wryness of spirit, and curiosity to live, but because of the opportunity to examine this endlessly fascinating period of time through an intimate and human lens.
"The closeness and proximity of days and nights lived within this small space, the carriers of the truth amidst the oblivion of propaganda above. The beauty and fragility of human connection when living through a time when no one knows what tomorrow will bring."
Coleman most recently starred in the buzzy Netflix true-crime drama The Serpent and is well known for her role as the titular queen in Victoria. While a fourth season of that series is reportedly in the cards at some point in the future, her next period drama role will clearly be set in a more recent - if no less dramatic - time. 
What do you think of the sound of The War Rooms? Is is something you'd be interested in watching? Let's discuss in the comments.
---
By
for on April 28th, 2021