By
for on September 29th, 2017
ITV's Splashy New 'Vanity Fair' Will Feature an All-Star Cast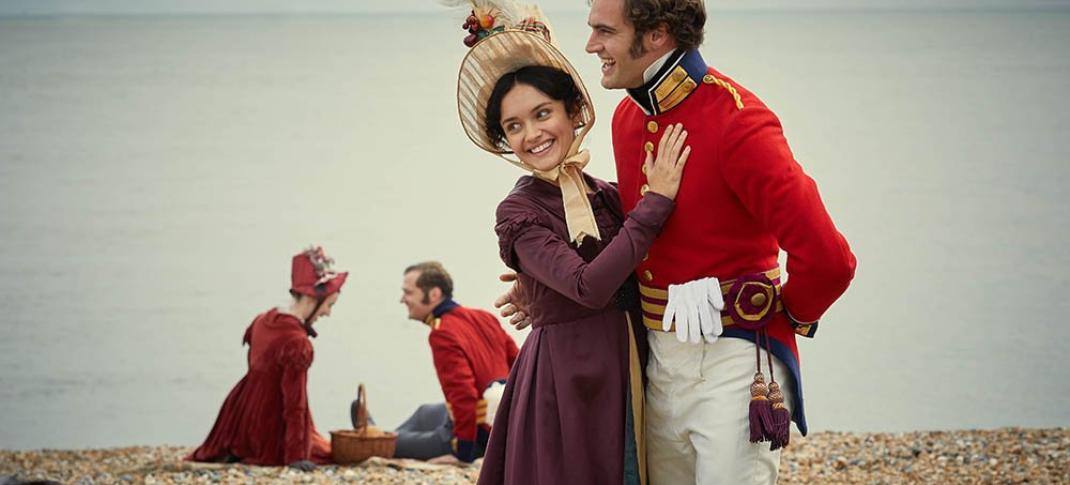 Production is officially under way on ITV and Amazon Studio's lavish new adaptation of William Makepeace Thackeray's classic 1848 novel Vanity Fair. 
The seven-part drama is written by Gwyneth Hughes, and is set against the backdrop of the Napoleonic Wars. It follow the story of modern heroine Becky Sharp, as she attempts to fight her way out of poverty and climb the heights of upper-class English society. As the press release succinctly puts it, Becky's story of  "villainy, crime, merriment, lovemaking, jilting, laughing, cheating, fighting and dancing", takes her all the way to the court of King George IV, via the Battle of Waterloo, breaking hearts and losing fortunes as she goes.
Up and coming young actress Olivia Cooke, best known for her roles in Bates Motel and Me, Earl & the Dying Girl, and soon to be seen in Steven Spielberg's Ready Player One, will take on the role of Becky. She'll star opposite Tom Bateman (Murder on the Orient Express) as Captain Rawdon Crawley. And they will be joined by an star-studded ensemble of British actors that you've seen in a bunch of other places, as is par for the course with any giant period piece like this. These include Suranne Jones (Doctor Foster, Scott & Bailey) was Miss Pinkerton, Martin Clunes (Doc Martin) as Sir Pitt Crawley, Francis de la Tour (Vicious) as Miss Matilda Crawley, Jonny Flynn (Genius) as William Dobbin, Simon Russell Beale and Claire Skinner (Outnumbered) as Becky's parents, and the great Michael Palin (Monty Python, Remember Me) as Thackeray himself.
The ITV press office tweeted out a first look image from the series to accompany the official cast annoucement. 
Exclusive first look image and all star cast announced for ITV's Vanity Fair https://t.co/y92Bx9mlKw pic.twitter.com/HPm6wFcAPn

— ITV Press Centre (@itvpresscentre) September 25, 2017
Filming on the new drama kicked off in Budapest this week, and will subsequently move to locations in and around London.
There have already been several adaptations of Thackeray's work, most recently the 2004 film which starred Reese Witherspoon. (There's also a BBC version from 1998.) This latest update will be produced by Mammoth Screen, the same folks who already brought us Victoria and Poldark. (So, we know the odds are pretty high that it's going to be good.)
The story is large and sweeping, with plenty of drama and scheming and heartbreak to go around. (I love Becky Sharp, so be forewarned on that front.)
Vanity Fair is set to premiere on ITV next year, and will come to America soon afterward as an Amazon Prime exclusive. Exact dates are still to be determined, but more on that when we hear it. 
What do you think about the prospect of a splashy small-screen adaptation of Vanity Fair? Let's discuss.  
---
By
for on September 29th, 2017